Motorbike

Bike

Winter

Equestrian

D-air®

D-air® Ski

Custom Works

AGV
Everyone has an important role in this great challenge. We do what we were born for: protect. For the safety of our customers and collaborators, with regret but great determination we have decided to keep our shops closed until the situation requires it. We will come back to sharing our passions together when this moment of emergency has passed. We can all do our part together.

In the meantime, our online store on dainese.com is always active: shipping, exchanges and returns are free on any order, until the stores are reopened.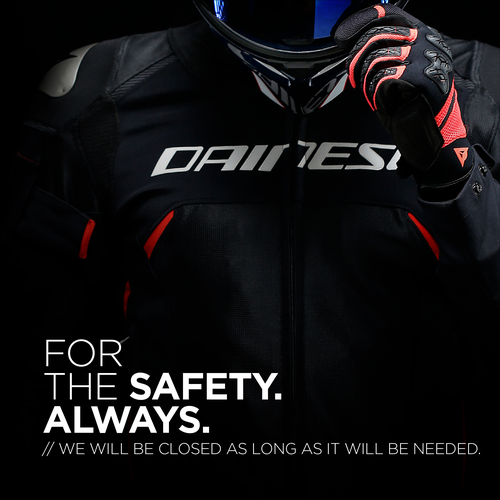 The first Dainese & AGV flagship is now open in Wien. The new store is the reference point for those who loves dynamic sports. Come and get a hands-on look at our motorcycle, ski and bike collections.

The staff are ready to take your measurements and customize clothing in the dedicated Custom Works area. There are tons of options for creating your own made-to-measure technical apparel, especially with the wide range of materials, colors, lettering and patches. So, saddle up and come see the collections of leading brands Dainese and AGV!
Dainese Wien
Erdberger Lände 26 EG Stiege 3
Wien 1030
Austria
Phone: +43 1 8908518

D-air® Premium Center

Helmet sanitization

Home Delivery

Garment sanitization