Motorbike

Bike

D-air®

Smart Jacket

Custom Works

AGV
Everyone has an important role in this great challenge. We do what we were born for: protect. For the safety of our customers and collaborators, with regret but great determination we have decided to keep our shops closed until the situation requires it. We will come back to sharing our passions together when this moment of emergency has passed. We can all do our part together.

In the meantime, our online store on dainese.com is always active: shipping, exchanges and returns are free on any order, until the stores are reopened.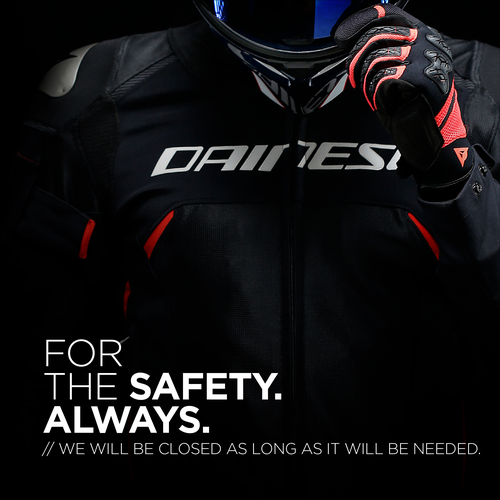 The Dainese Store Dallas is the reference point for those who love dynamic sports. Come and get a hands-on look at our motorcycle and bike collections.

Our staff is ready to take your measurements and customize your Dainese in the dedicated Custom Works area. A plenty of options for your own made-to-measure technical apparel, thanks to the wide range of Dainese materials, colors, lettering and patches. We take care of your Dainese and AGV products through our service and aftersales care. We guarantee the Product Warranty Support and the D-air® Official Support. This store is licensed for the InStore pick-up and return of your online purchases on Dainese Website and the exclusive Home Delivery.

The store is located at road level, is wheelchair accessible and is doted with a private parking lot.
Dainese Dallas
1118 N. Riverfront Blvd.
Dallas, TX 75207
United States
Phone: +1 (214) 379 1177

D-air® Premium Center

Smart Jacket Premium Center

Home Delivery