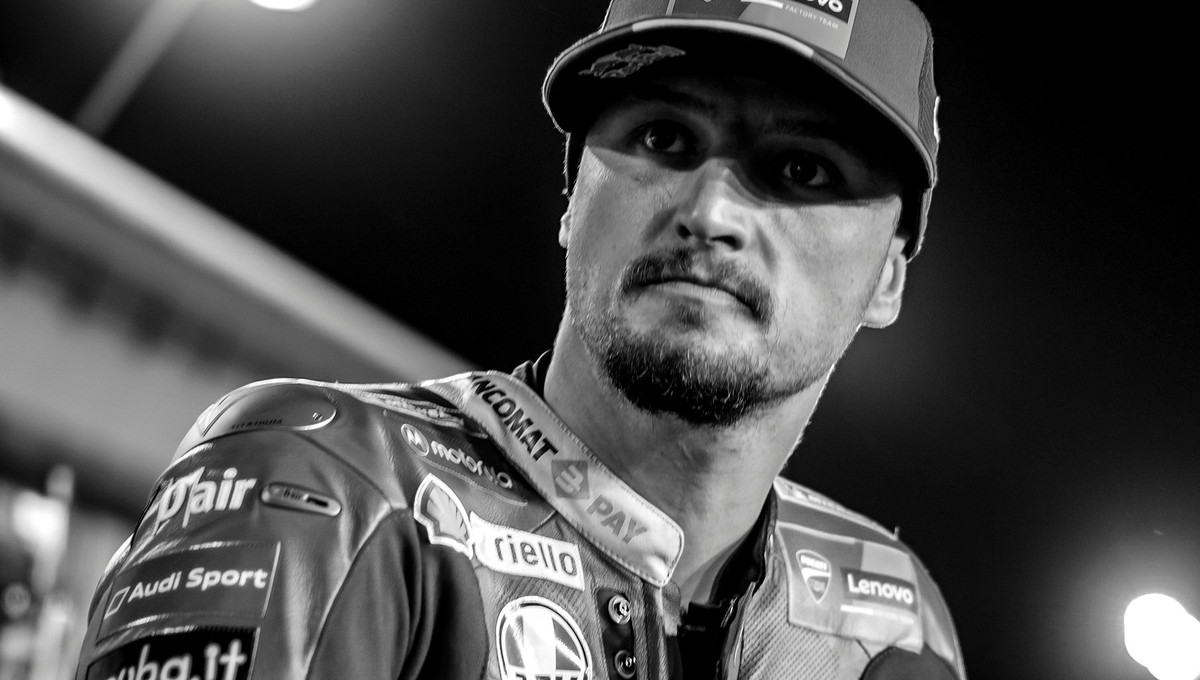 Jack
Miller
Nickname: Jackass
Nationality: Australian
Date of birth: 18th january 1995
Profession: Motorbike racer
Biography
Australian rider Jack Miller was born on January 18, 1995 and has been racing since 2011.
Moto3 runner-up in 2014, he went directly to the MotoGP™ class: Three seasons with Honda, three with Ducati Pramac and, since 2021, he's been part of the official Ducati team. His passion was handed down from his father, when he gave his older brother a mini motorcycle. From that moment on, the young Millers sped around every day with gasoline in their backpacks. If he hadn't become a professional rider, Jack would have been a mechanic. He aims to win the MotoGP™ title and is willing to work as hard as his dad. He then plans to return to his farm, which he considers by far the most beautiful place in the world.
He loves fishing, Australian meat pie, the Lion King, "Fuel" by Metallica, and Dire Straits. Mick Doohan, Australian and five-time 500cc class champion, Dave Gilmour and Jimi Hendrix are his idols.