Dainese safety technologies are developed taking into account all the different needs of the skier, offering a wide range of solutions, designed to adapt to every skiing style. Each material and protector provide a different level of shock absorbance, lightness, comfort and breathability. Maximized choice, superior performance.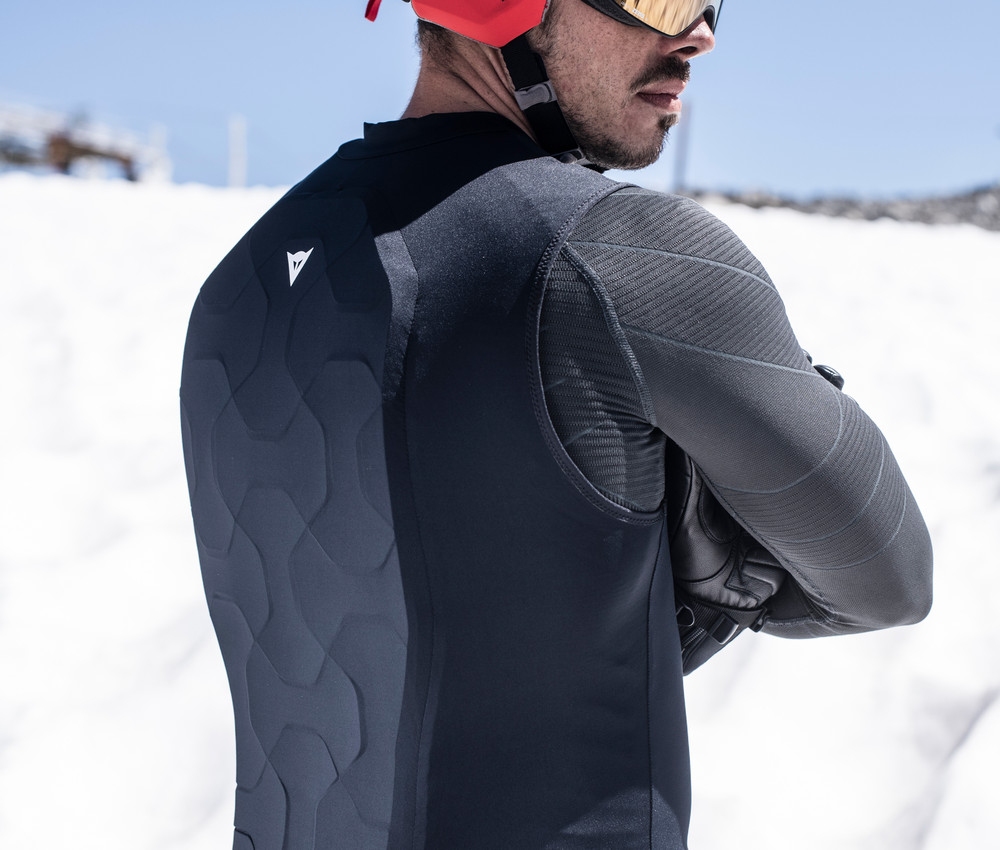 AUXAGON​
WAISTCOAT
The Safety vest is lightweight and breathable, with a protector inspired by auxetics. Its unique geometry allows it to expand in every direction in the event of collision or traction, spreading its coverage and faithfully following your movements.

Shop Now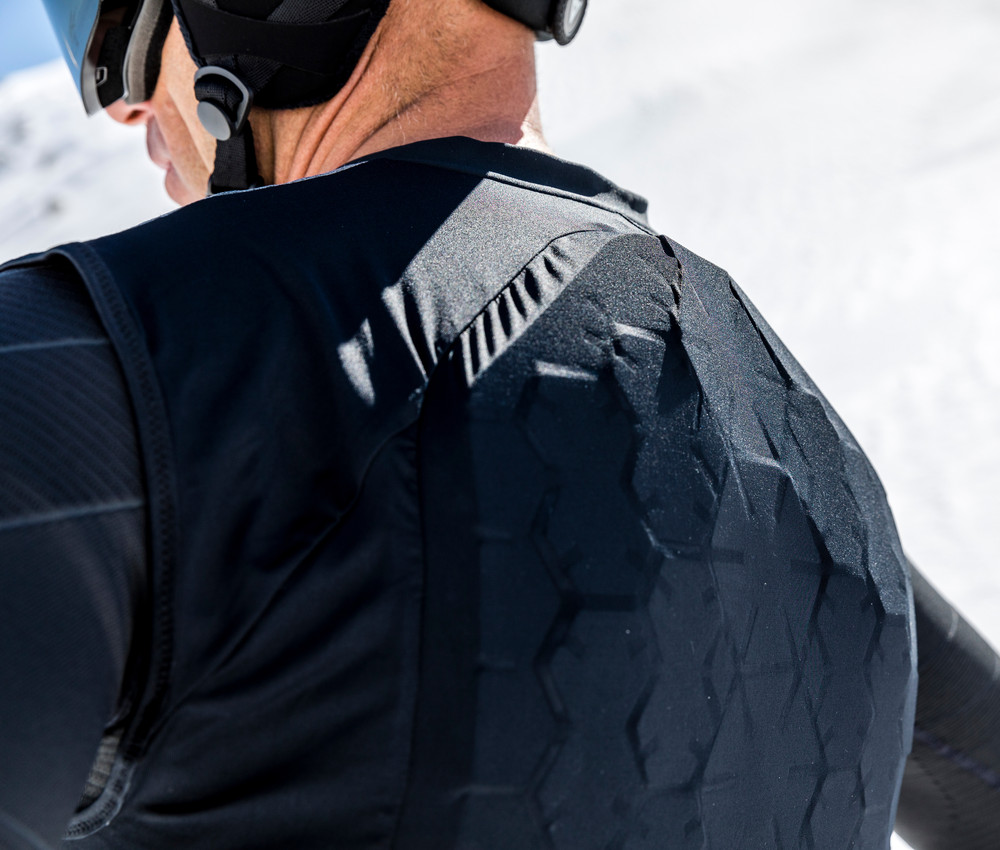 FLEXAGON PL​
WAISTCOAT
The perfect combination of comfort and safety, thanks to the Flexagon protection and the breathability of the noble Polartec Alpha fabric, that guarantees to keep a constant temperature. A garment that can be used as a base layer, while maintaining the highest European protection standards.

Shop Now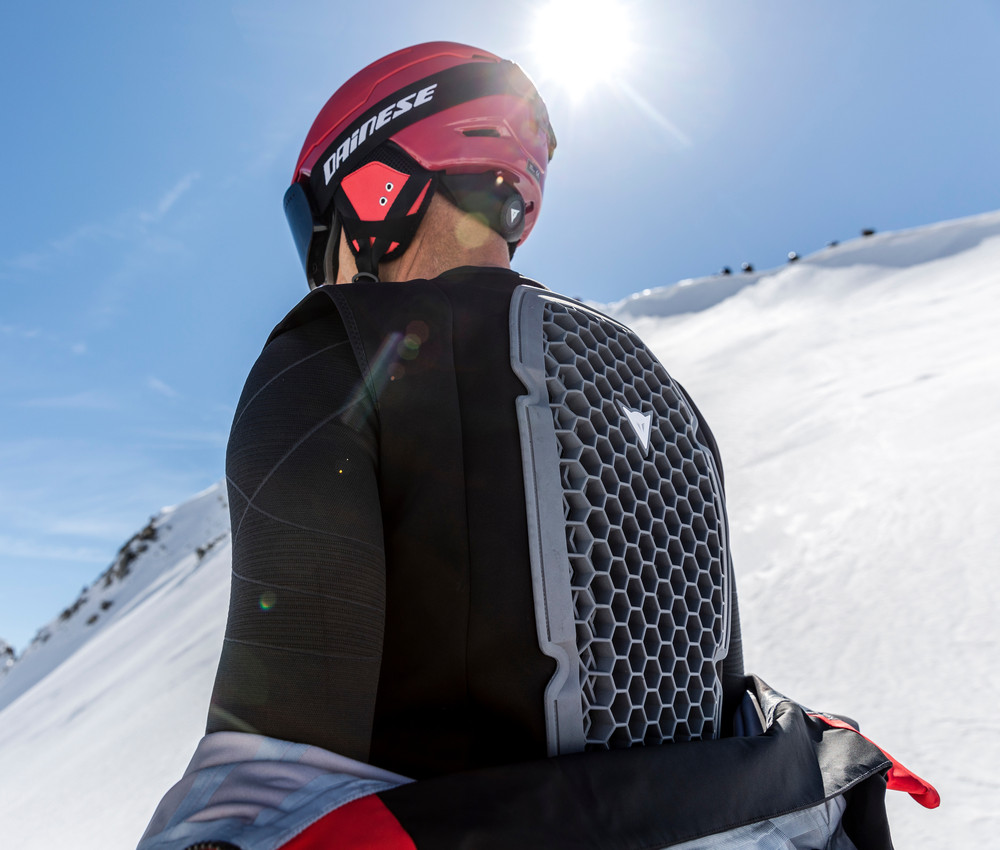 PRO-ARMOR​
WAISTCOAT
Thanks to its complex structure inspired by nature fractals, this futuristic protection offers maximum breathability and airflow, while the hybrid construction, extended all over the entire spinal column, is the perfect mix between rigid and soft elements.

Shop Now