Safety increases the confidence, extending the boundaries on each ski run.
The application of the most advanced Dainese technologies on ski helmets and goggles, and the attention on design details, guarantee superior protection and comfort, along with a distinctive style for every skier.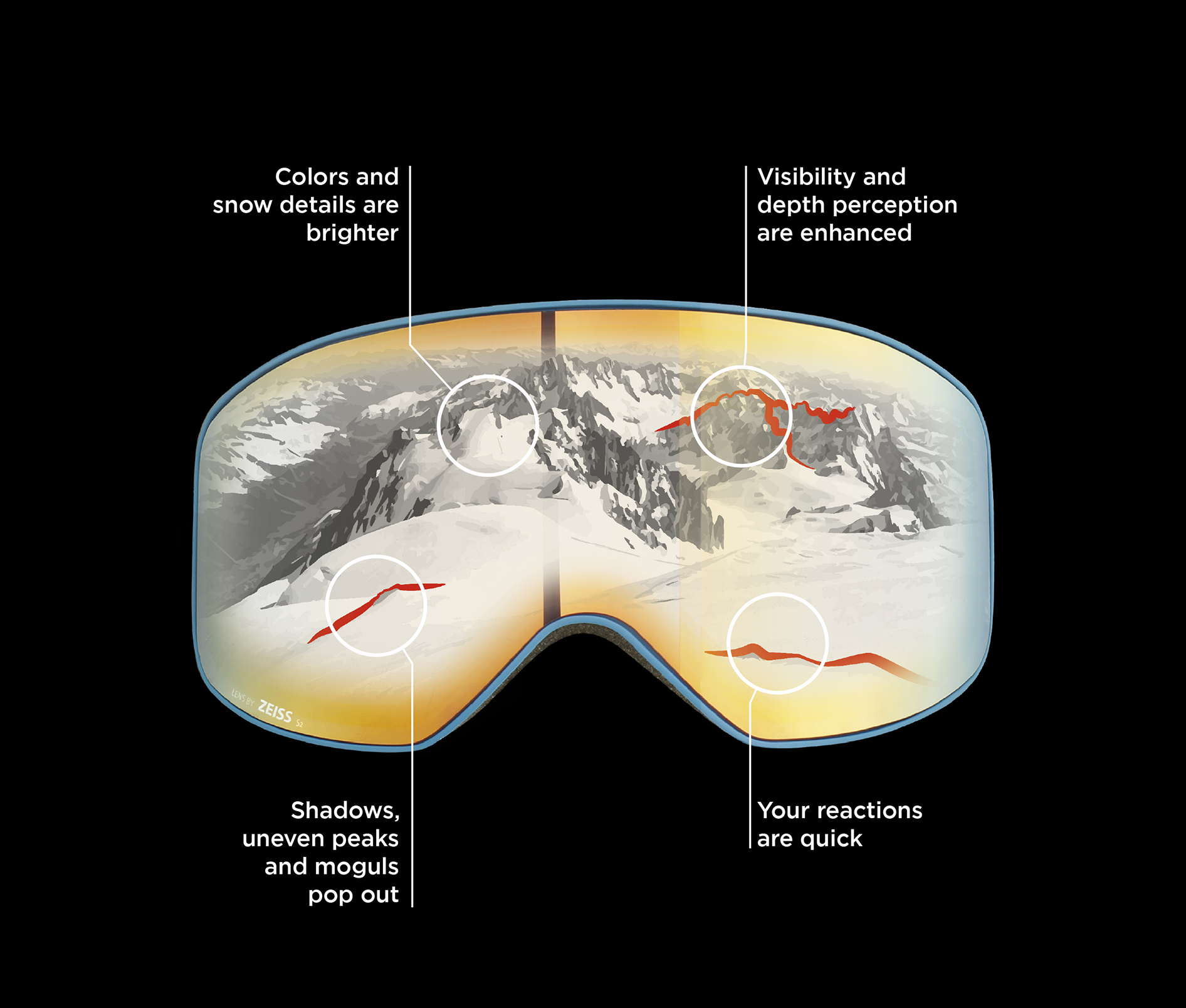 CARL ZEISS® LENS​
FOR A BETTER READING OF THE SLOPES
More safety and visual comfort: ZEISS®'s lens improves your vision in snowcovered terrain in all light conditions. Uncoated, it is suitable for low light conditions, while a mirror coating is recommended for strong light.
Colours and contrasts are enhanced – even when you're racing down the mountain. The special spectral curve of the tint acts as a blue attenuator, but still allows a portion of the blue light. You'll be able to better read the slopes because uneven areas in the snow (bumps and dips) are easier to recognise.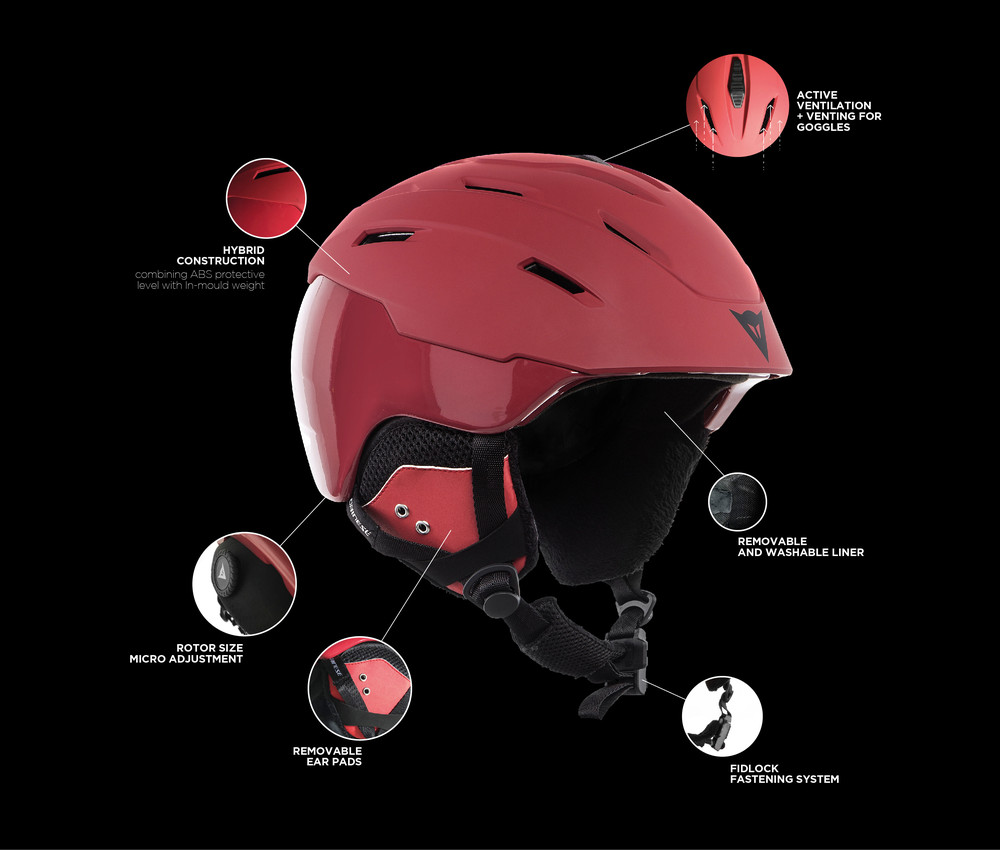 D-BRID​
BE PROTECTED, BE LIGHT
The lightweight of an In-Mould construction, mixed with the high impact resistance of an ABS shell, in a unique hybrid structure. 16 air intakes and an active ventilation system provide modular breathability. Back rotor size micro adjustment, comfortable inner liner and Fidlock fastening system for a perfect fit.
SHOP HELMETS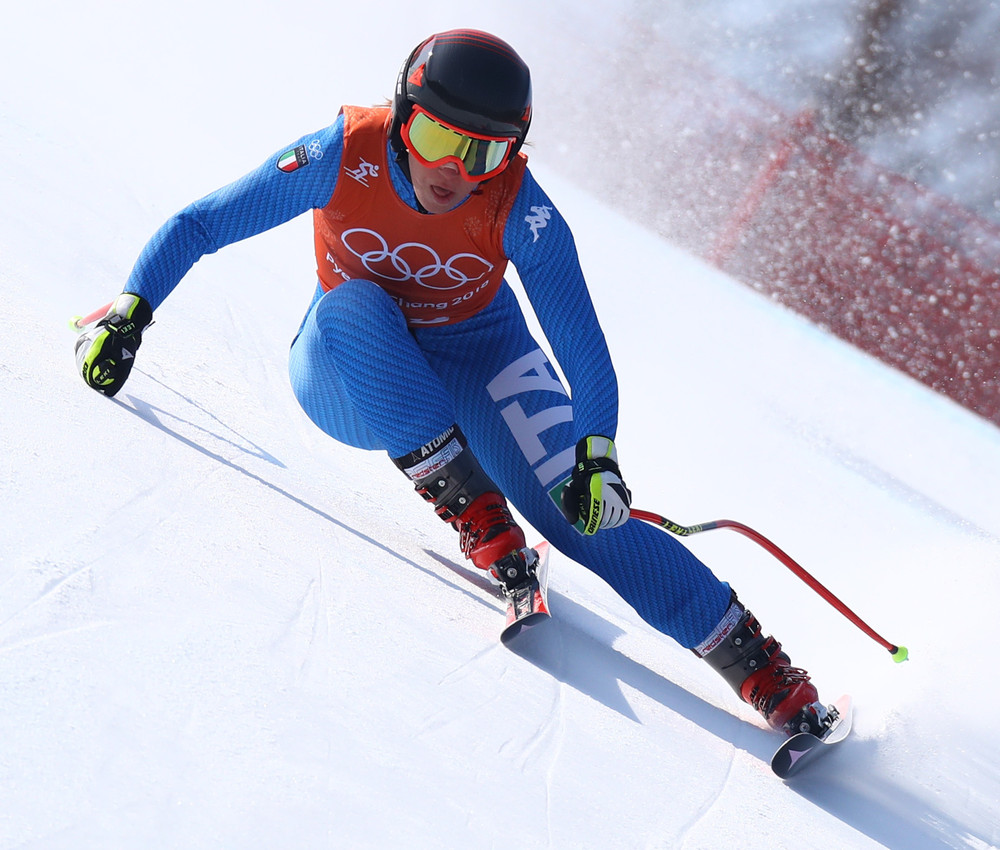 GT CARBON WC​
The GT Carbon WC helmet allows skiers to own the same lightweight head protection used by FIS Alpine Ski World Cup athletes on the world's most demanding courses. FIS-approved, the GT Carbon WC helmet provides the highest degree of protection thanks to Dual Density EPS inner shell and a carbon fiber outer shell. The micrometric locking system ensures precise, safe locking.
SHOP HELMETS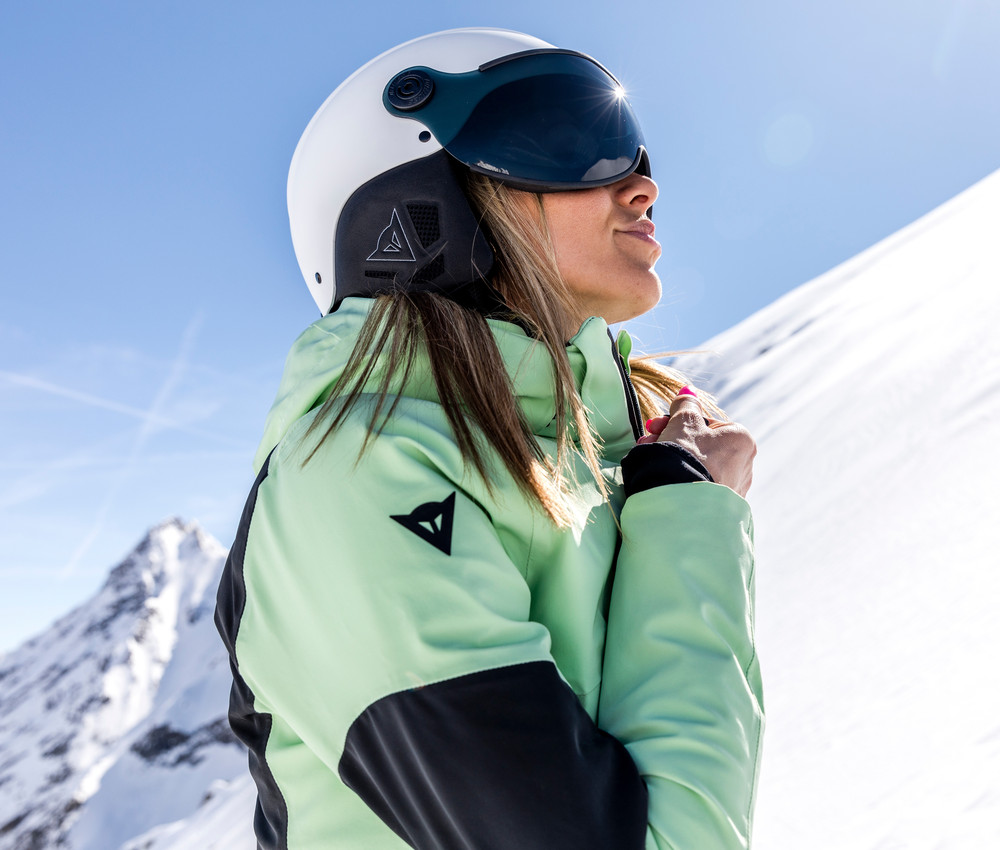 V-VISION 2​
Minimalist design and leather details, the perfect balance between style and performance. Built-in ventilation system and integrated visor, designed to provide maximum visibility and wind protection. A back rotor for micro adjustment of the helmet and perfect fit, in every situation.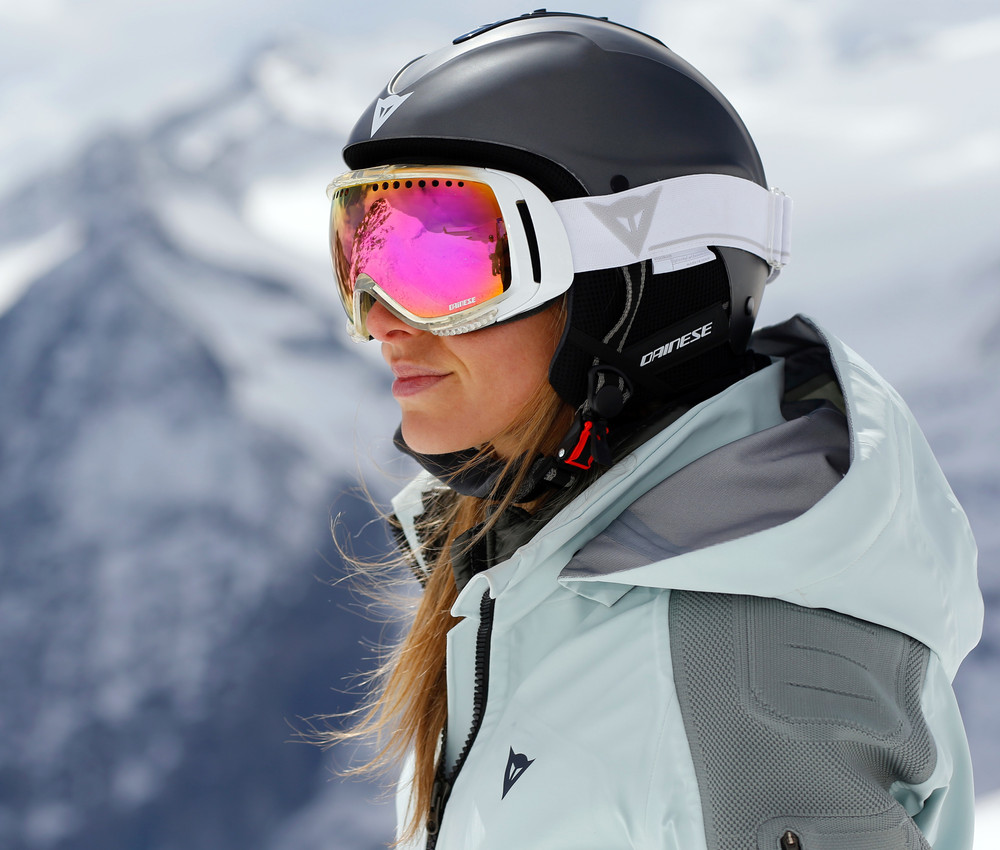 D-SHAPE​
Sober and efficient for every skiing experience. The active ventilation system allows to adjust the level of air inside the helmet by easily acting on the upper intake. A rotor on the back guarantee the perfect size adjustment, for an optimal fit.