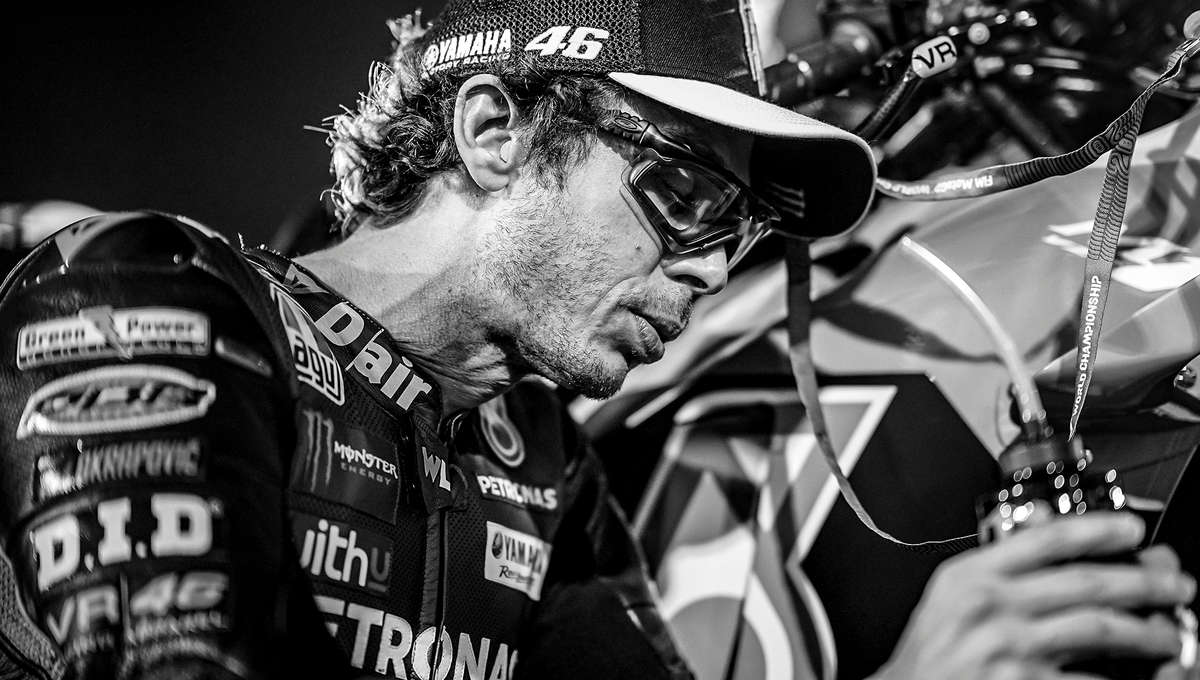 Valentino
Rossi
Nickname: The Doctor
Nationality: Italian
Date of birth: 16th february 1979
Profession: Motorbike racer
Biography
Born on February 16, 1979, Valentino Rossi lives in Tavullia, in the province of Pesaro.
The year 2021 marks his twenty-sixth season. Enjoying the longest streak on record in the history of motorcycling, he has won titles in four classes, second only to the legend that is Giacomo Agostini. He has raced with Aprilia, Honda, Ducati, and notably Yamaha. A desire to win and his passion are what drive him forward.
Of his many achievements, the greatest was perhaps his unwavering success following his decision in 2004 to turn his back on the best motorcycle on the grid. An absolute master stroke.
Career milestones
1997 125cc World Champion
1999 250cc World Champion
2001 500cc World Champion
2002 MotoGP World Champion
2003 MotoGP World Champion
2004 MotoGP World Champion
2005 MotoGP World Champion
2008 MotoGP World Champion
2009 MotoGP World Champion