Dainese safety technologies are developed taking into account all the different needs of the skier, offering a wide range of solutions, designed to adapt to every skiing style. Each material and protector provide a different level of shock absorbance, lightness, comfort and breathability. Maximized choice, superior performance.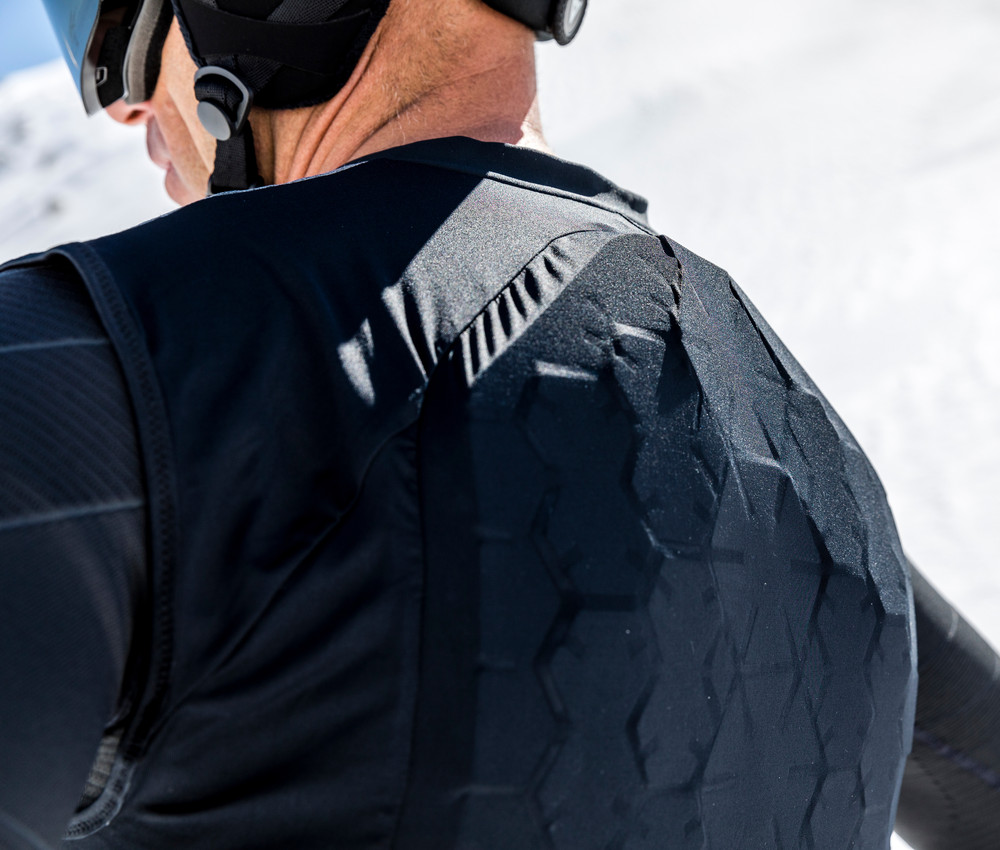 FLEXAGON
PL WAISTCOAT​
The perfect combination of comfort and safety, thanks to the Flexagon protection and the breathability of the noble Polartec Alpha fabric, that guarantees to keep a constant temperature. A garment that can be used as a base layer, while maintaining the highest European protection standards.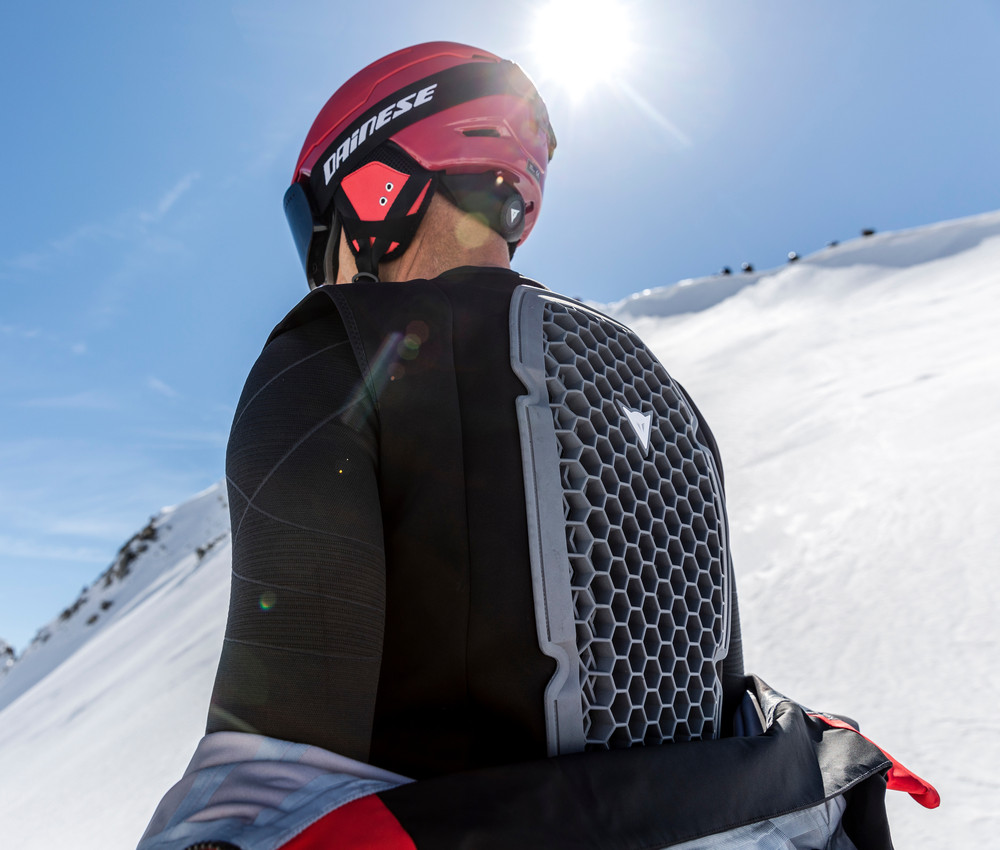 PRO-ARMOR
WAISTCOAT MAN​
Thanks to its complex structure inspired by nature fractals, this futuristic protection offers maximum breathability and airflow, while the hybrid construction, extended all over the entire spinal column, is the perfect mix between rigid and soft elements.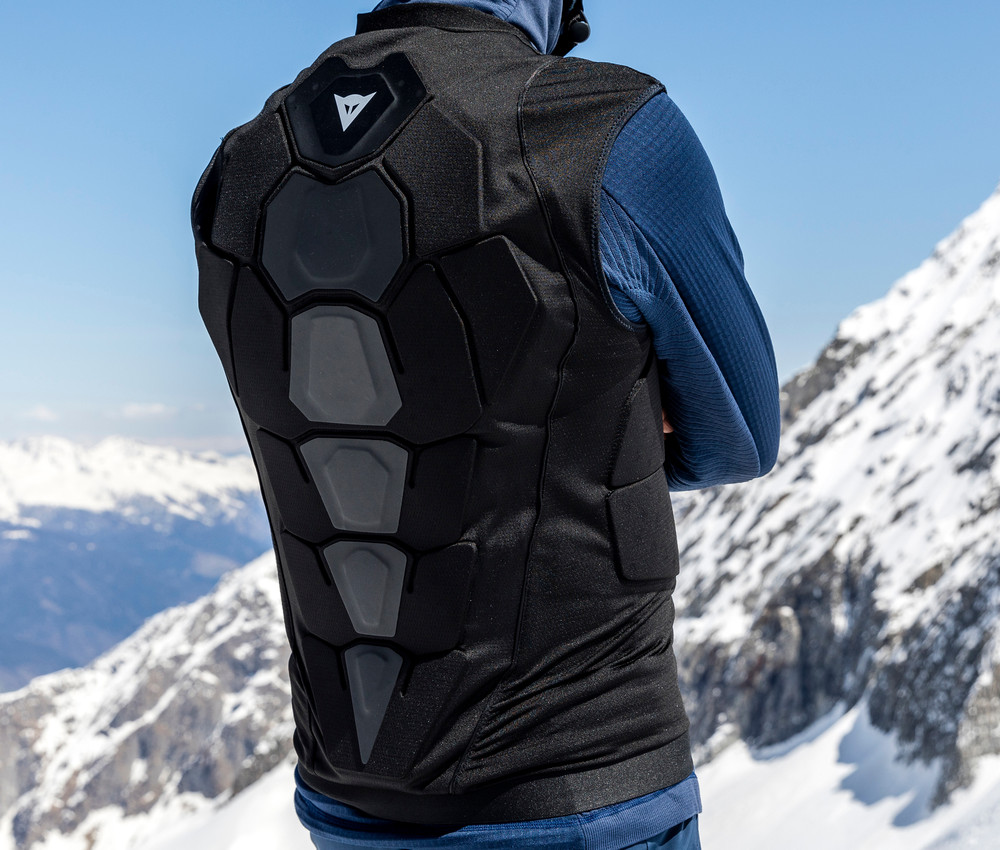 SOFT FLEX
HYBRID​
The superb flexibility of Crash Absorb® memory foam, coupled with rigid spinal plates in thermoformed shock absorbent Polystyrene for increased protection in the most critical areas. The Soft Flex construction, thanks to two overlapping and independent layers, ensures perfect fit following the anatomy of the spine.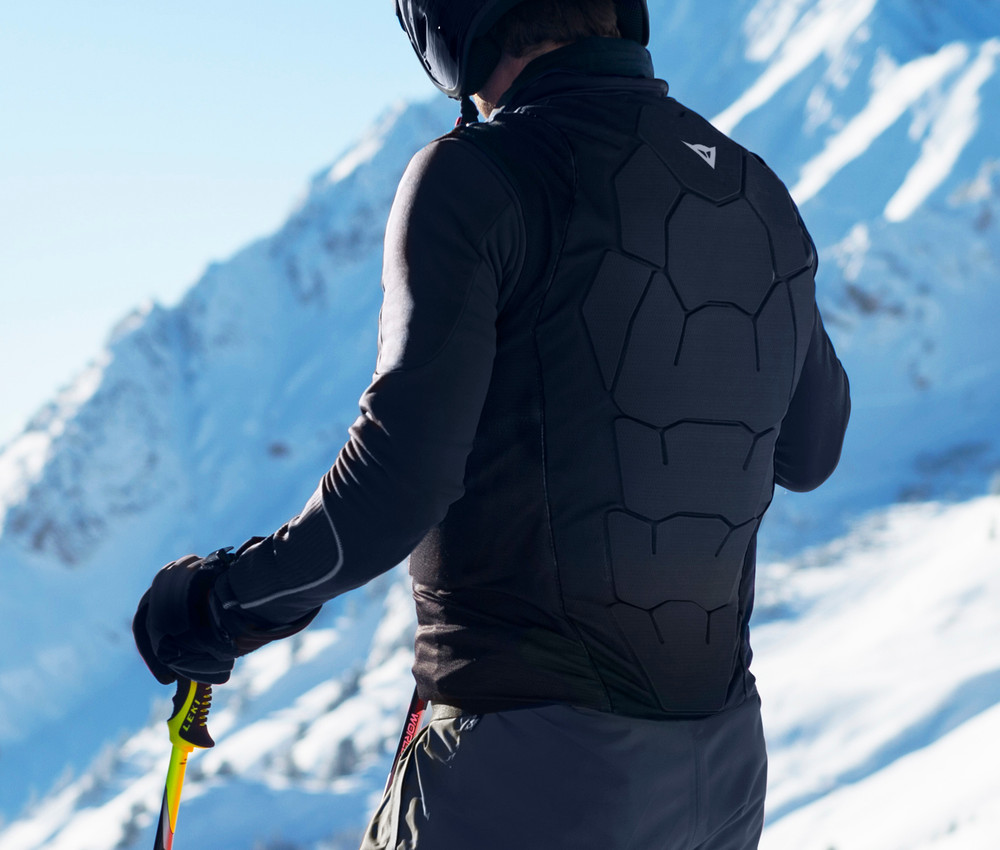 WAISTCOAT
FLEX LITE​
A level 1 back guard integrated in a comfortable and easy-to-wear vest. Flex Technology and two layers of Crash Absorb® foam, free to move independently of one another, ensure an optimal fit during the activity while guaranteeing protection to the spine.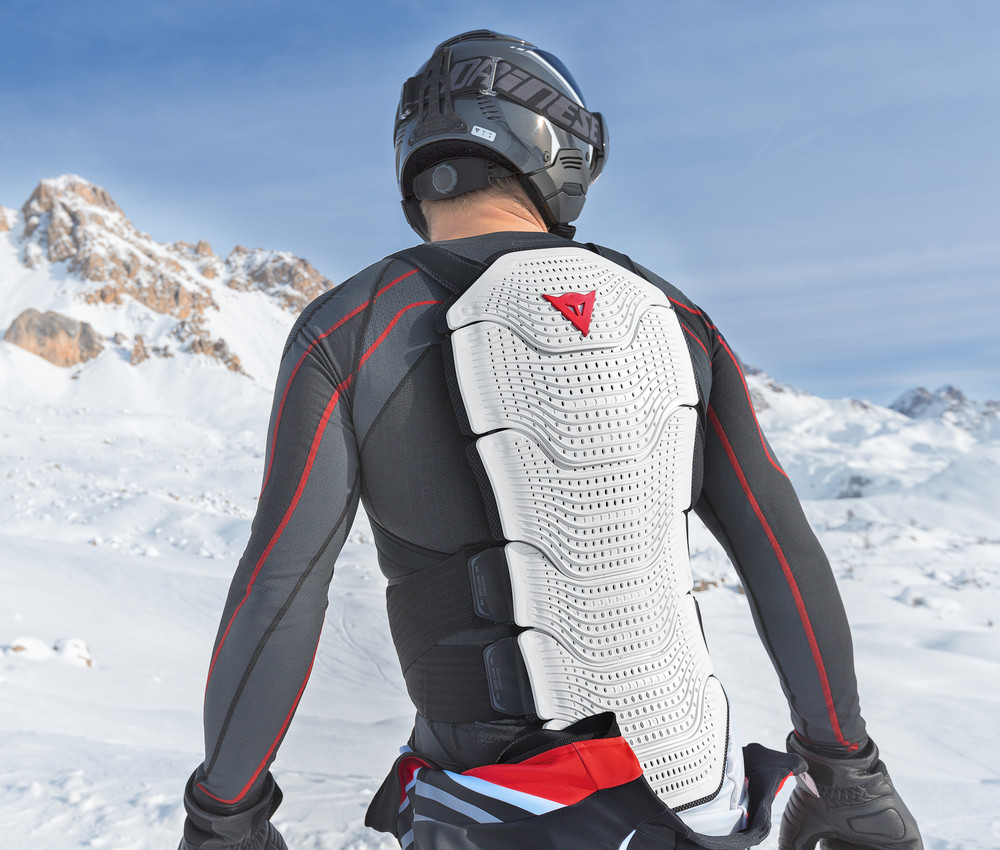 MANIS
WINTER​
The perfect choice for those who are looking for a rigid back protector. Its composite plates move with controlled elasticity offering superior freedom. Manis guard can extend by up to 8% of it lenght, flex laterally up to an angle of 25° on either side and twist and flex forward.