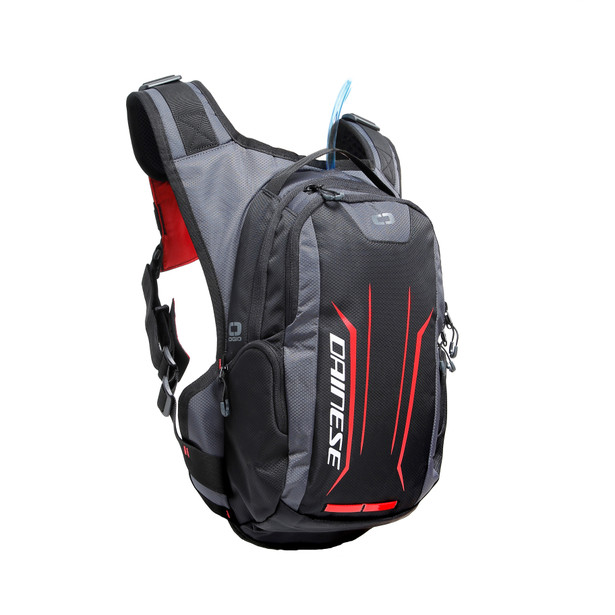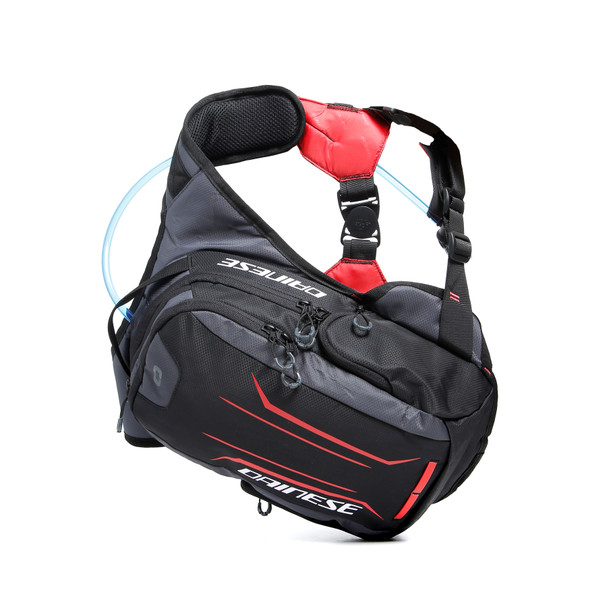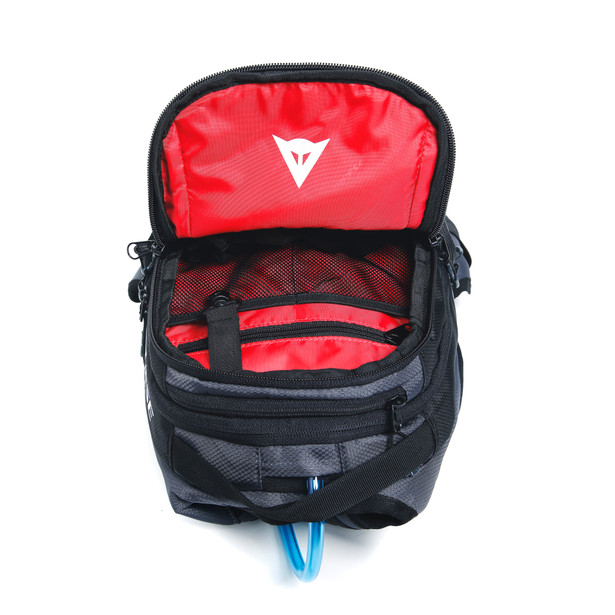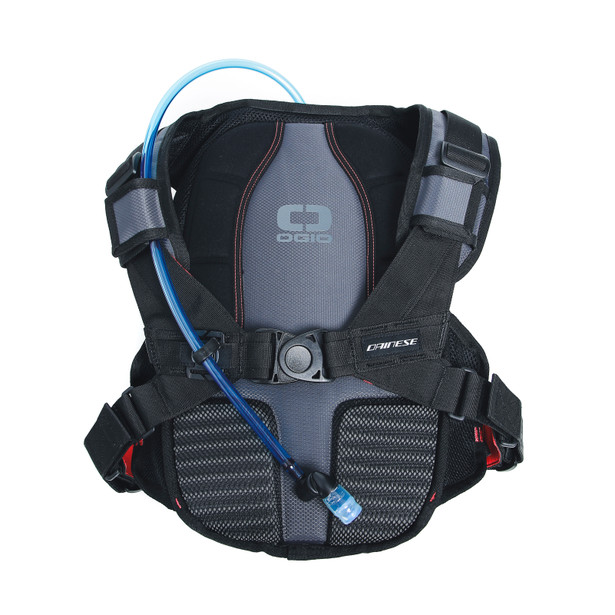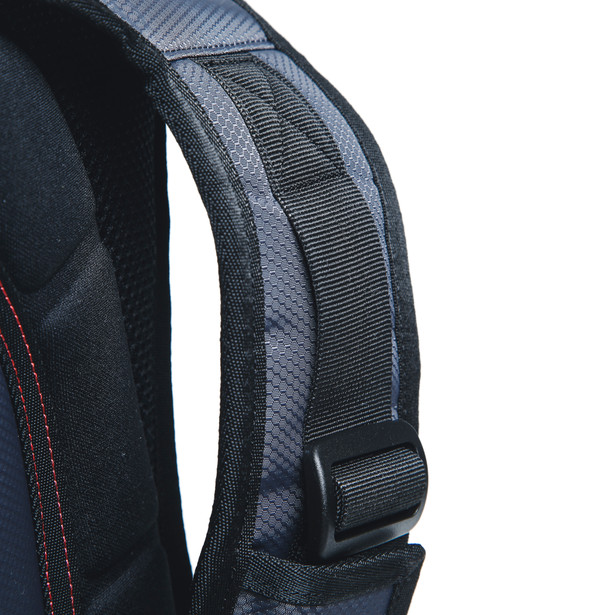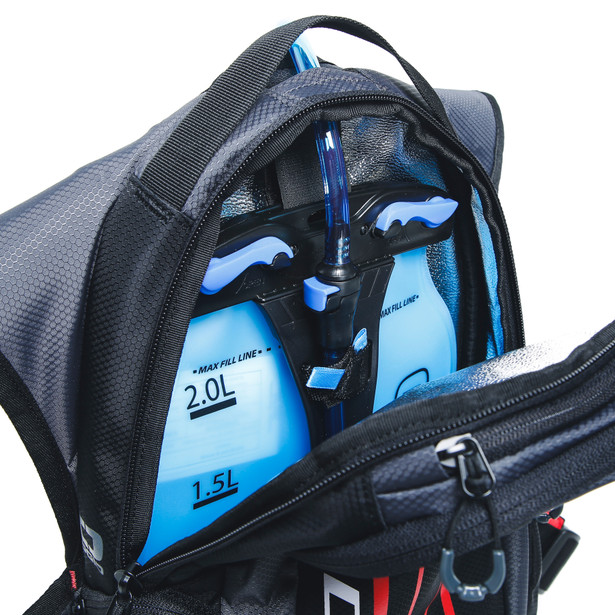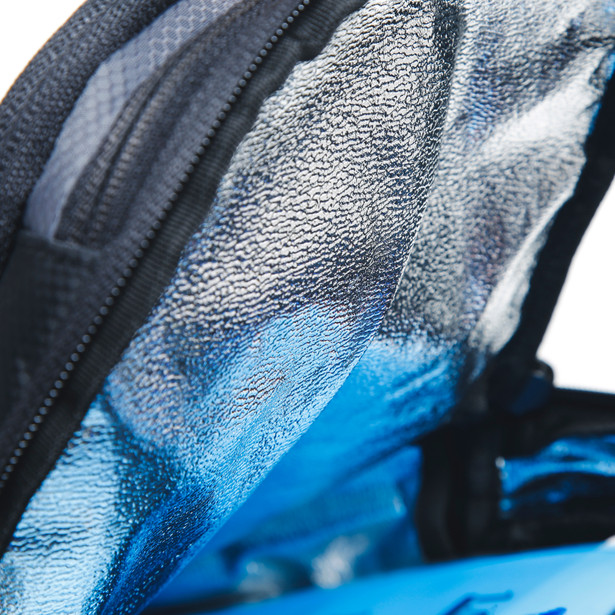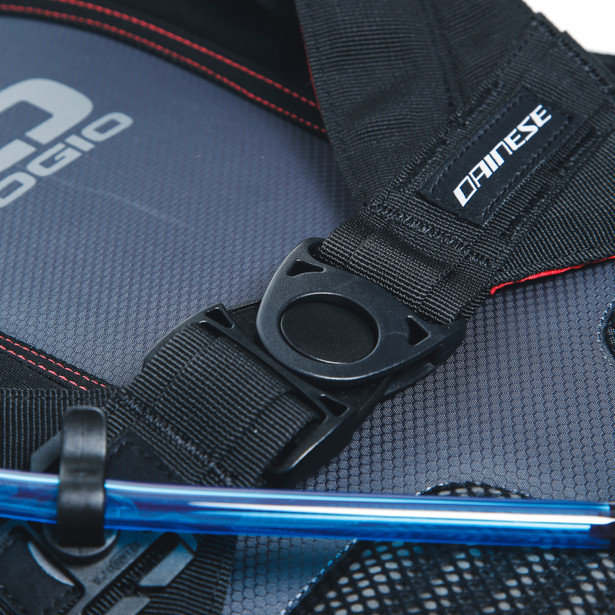 Adventure backpack with built-in 2L water bag, large central pocket, two side pockets and compression laces to stabilize the load.
Read more
BACK
Dainese ALLIGATOR is an adventure backpack with a built-in water bag designed to help you take on every motorcycle adventure, both on and off-road, with the practicality of a water reserve always available, without the need for forced stops. Its 2-liter mPE/EVA bag is naturally antimicrobial, anti-odor, tasteless and BPA-free certified. Its insulating coating material allows you to maintain the ideal liquid temperature for several hours. The practical straw, which can be easily fixed to the shoulder straps of the backpack when not in use, allows you to comfortably drink without taking off your backpack while maintaining your riding position. The backpack is equipped with a large main pocket designed to store thermal layers, raincoats, equipment, and accessories. The two side pockets can hold smaller objects and be used as brackets, together with elastic compression laces, to attach more voluminous equipment to the backpack. The compression laces also allow you to stabilize and contain the movement of objects inside the backpack, for maximum riding comfort. Ergonomic, adjustable shoulder straps with mesh inserts ensure maximum comfort and are designed to quickly expel excess moisture.
BACK
CREATE THE PERFECT OUTFIT FOR YOU
Choose carefully designed clothes and accessories that will complete your look.