The first airbag born for motorcyclists
Since 1972 Dainese has been making the history of motorcycling safety.
D-air® detects automatically an unsafe situation and it activates to protect. It is the first airbag system designed specifically for motorcyclists. The natural evolution of our mission: to create the next frontier in the protection of humans.
The heart​​
The airbag is what makes D-air® unique. It controls air to create an effective shield that surrounds the rider's body in case of an impact.

Other airbags inflate, D-air® protects.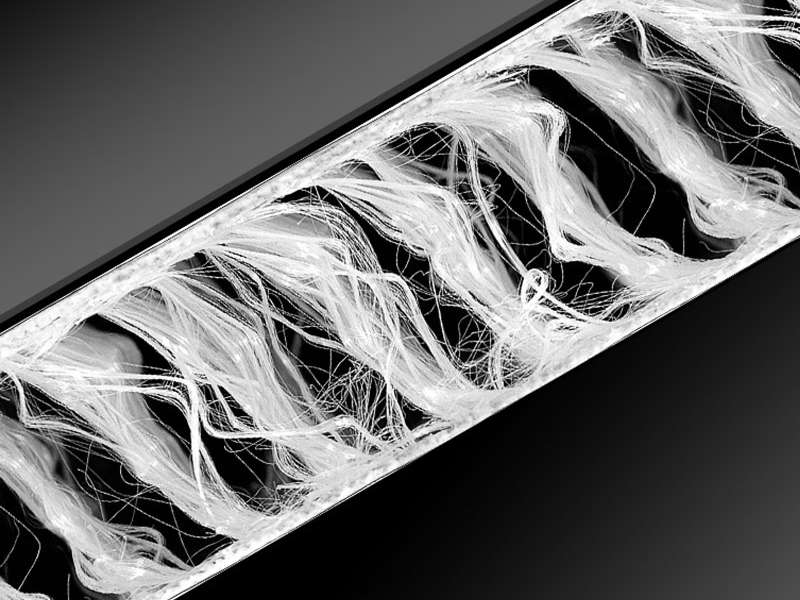 Inside the heart​
A patented internal Microfilaments Technology ensures that the air that inflates the airbag propagates in balanced way. The result is that every single centimeter of the area is covered by effective protection.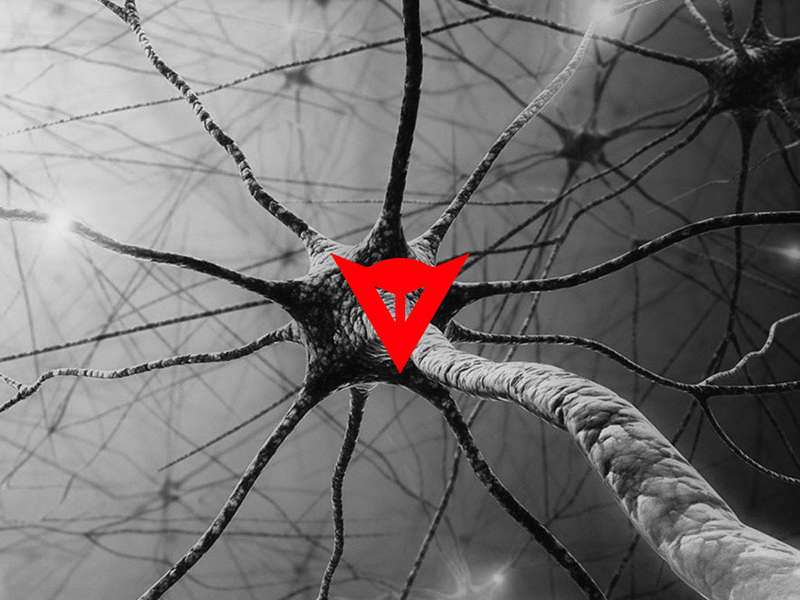 The brain​
The software and its algorithm are the core of the electronic control unit. The brain of D-air®, that detects and analyses data from the sensors 1.000 times per second.

Developed for over 20 years and adopted in MotoGP races since 2007, our algorithm has been refined in order to guarantee the highest level of reliability and safety.

1.000 per second safer with D-air®.
Every D-air® airbag system is conceived and developed specifically for its field of application, designed to react and to activate differently depending on the environment where is being used. From the race track, to open roads, through the city streets and even on ski slopes.
Each D-air® system is different, made around our passions.

Safety at its highest level, for everyone.


DEVELOPED IN OVER 25 YEARS OF RESEARCH ON THE ROAD AND TRACK
Since late nineties, D-air® airbag system has been tested, developed and improved every day.

2 MILLIONS KM COVERED
Garments equipped with D-air® have been worn riding a distance equivalent 50 trips all round the world.

MORE THAN 50 PRO ATHLETES
Dainese D-air® airbag system helps several champions in various discipline, from MotoGP to skiing, to achieve their goals.

OLYMPIC CHAMPIONS
Sofia Goggia and Matthias Meyer totalized 2 gold medals at the 2018 Winter Olympics wearing D-air® Ski.
2000
The first prototype of an airbag shaped around the human body
2007
The first D-air ® Racing activation in an official racing event
2011
D-air ® Racing international market launch
2012
The first prototype of D-air ® ski
2015
Launch of Misano 1000, the first standalone road jacket
2016
D-air ® product collection grows
2018
2 gold medals at the Winter Olympics.
WARNING: read carefully the product manual before use.
Always contact Dainese costumer service or visit an authorized Dainese D-air® dealer for maintenance.
DOWNLOAD USER MANUAL
Communication refers to the Dainese D-air® Smart Chest protection on the chest area, CE certified, Category II - Level 2 by Certification Authority, authorized by Government Authority. For further details please read the product user manual.