Waterproofness Test on Apparel&Gloves service (GORE-TEX® or D-Dry®)
Waterproofness Test on Apparel&Gloves service (GORE-TEX® or D-Dry®)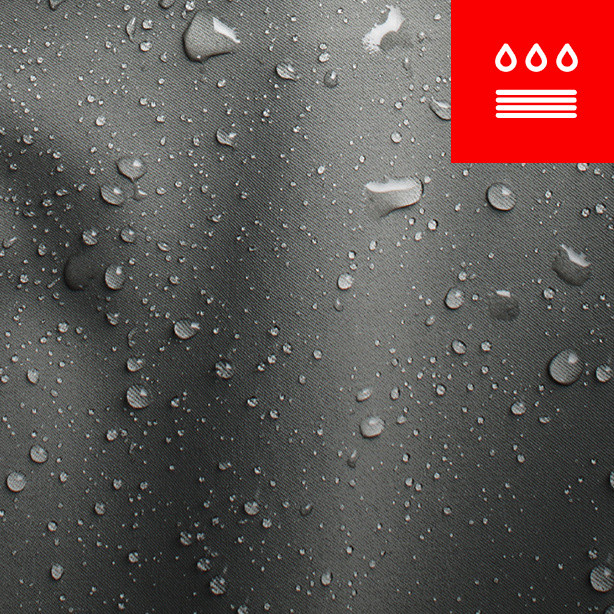 This service involves a waterproofing test on Dainese GORE-TEX® and D-Dry® jackets, pants or gloves.
Read more
BACK
"This service of Waterproofness Test on Apparel&Gloves (GORE-TEX® or D-Dry®) s is dedicated to all those who need this type of service performed by our professional technicians and craftspeople. The cost of the service includes a charge for return shipping expenses, inspection and sanitization of the product (Dainese Policy). Dainese reserves the right to check the overall condition of the garment returned, rejecting any other repairs when it is not technically possible to proceed; or in the case of garments that are too old (generally garments from Dainese Collections before 2010); or in cases where the safety of the garment has been compromised by use over time and any damage present, so that repair will not allow safety to be restored. Should further repairs be required, Dainese will propose a detailed cost estimate for approval. HOW DOES IT WORK? Once Dainese has seen the request of Waterproofness Test on Apparel&Gloves (GORE-TEX® or D-Dry®) service via order received on our dainese.com website, the Dainese Consumer Care Team will contact the customer and provide them with the label for a courier in order to send the garment to the Dainese After Sales center in the historic headquarters in Colceresa (Italy). Our Repair Services include a series of completely manual tailoring procedures, carried out by our specialized in-house staff. The garments are sanitized and then receive a thorough inspection. On average, the garment will be re-sent to the customer within two working weeks, except in the case of seasonal peaks or close to scheduled closures, in which case it may take longer to manage the process. But if the garment requires other interventions, in addition to the Waterproofness Test on Apparel&Gloves (GORE-TEX® or D-Dry®) service, the overall time may increase. IMPORTANT NOTES: Garments returned must be completely clean. Otherwise, in order to proceed with the repair, Dainese will indicate that a charge is required for additional cleaning and sanitization costs. In the course of garment inspection, Dainese will indicate any states/conditions that may make processing the garment difficult and/or risky and/or incomplete. Dainese will not accept garments that have been tampered with and/or repaired and/or changed by third parties. Should more than one repair service be purchased for the same garment, there will in any case be no refund of the charge for shipping expenses. Only after receiving the garment will our technicians be able to determine whether the service requested can effectively be carried out. Should the garment be too damaged to repair, Dainese reserves the right not to perform the requested repair and return the garment to the customer. A partial refund will be issued, as Dainese will withhold the charge for shipping expenses. Please contact our Consumer Care team for any information you may need."
BACK
CREATE THE PERFECT OUTFIT FOR YOU
Choose carefully designed clothes and accessories that will complete your look.