AIRBAG: The heart of
D-air®
The airbag is what makes
D-air®

unique

It controls air to create the effective Shield that surrounds the rider's body in case of an impact. Other airbags, when exposed to the extreme pressure generated by the propagation of air, they deform, jeopardising the protection in some areas. Dainese D-air®'s patented Microfilaments Technology ensures that the air that inflates the airbag propagates in balanced way.
Patented internal microfilaments technology
It ensures that the air that inflates the airbag propagates in balanced way, providing a solid structure that controls its propagation. Each section of Dainese D-air® airbag is filled with the correct amount of air. The result is every single centimeter covered by effective protection.
Replaceable airbag
After an event of activation, the airbag can be easily replaced by an authorized D-air® dealer.
Check for your nearest dealer here.
ELECTRONIC CONTROL UNIT: The Brain of
D-air®
The software and its algorithm are the core of
D-air®

brain

The electronic control unit detects and analyses data from the sensors 1.000 times per second. Since Dainese D-air® airbag system has been developed for over 25 years, our algorithm has been refined in order to guarantee the highest level of reliability and safety.
Stand alone: just switch it on and ride
Dainese D-air® doesn't need any connection with the motorbike. Its activation is run by the wireless electronic control unit and by the patented sophisticated algorithm.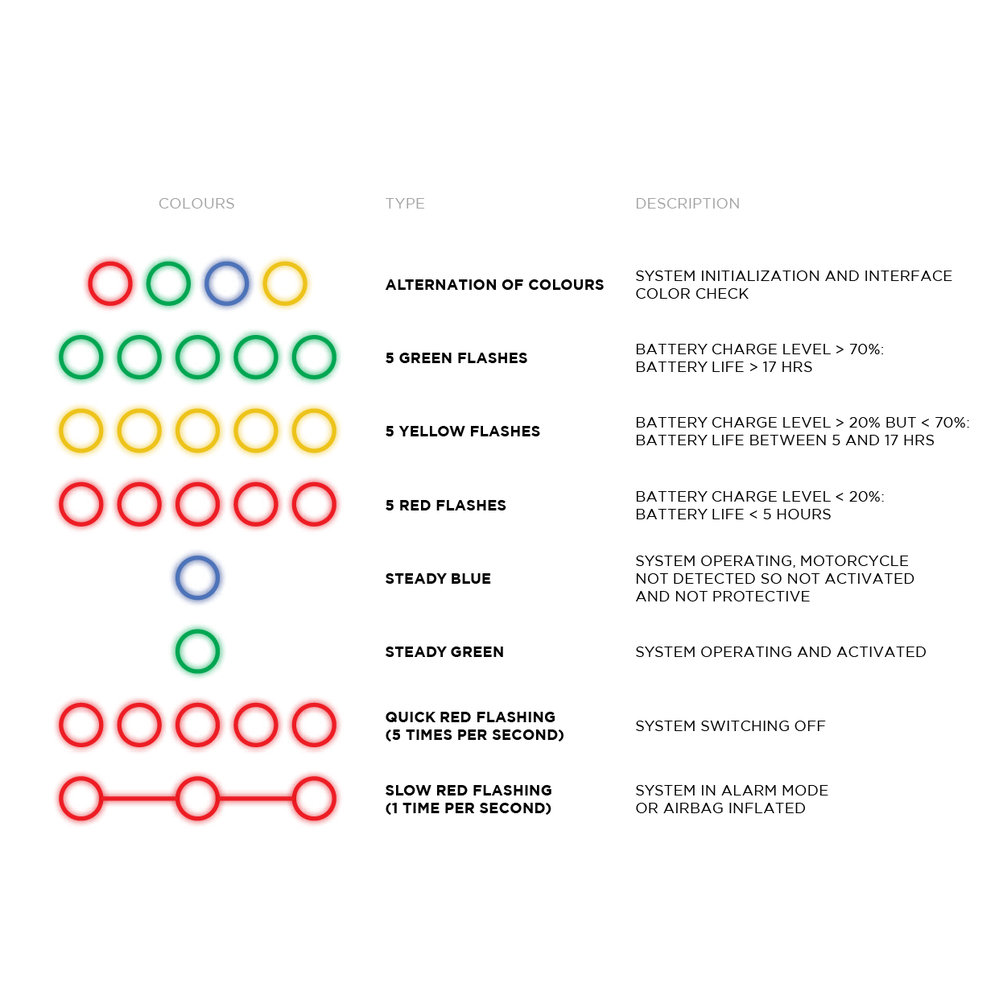 Always in control​
The Dainese D-air® user interface is composed of a multi-color LED positioned on the left arm of the garment. The colors possible are red, yellow, green and blue. The airbag system is simply always under control.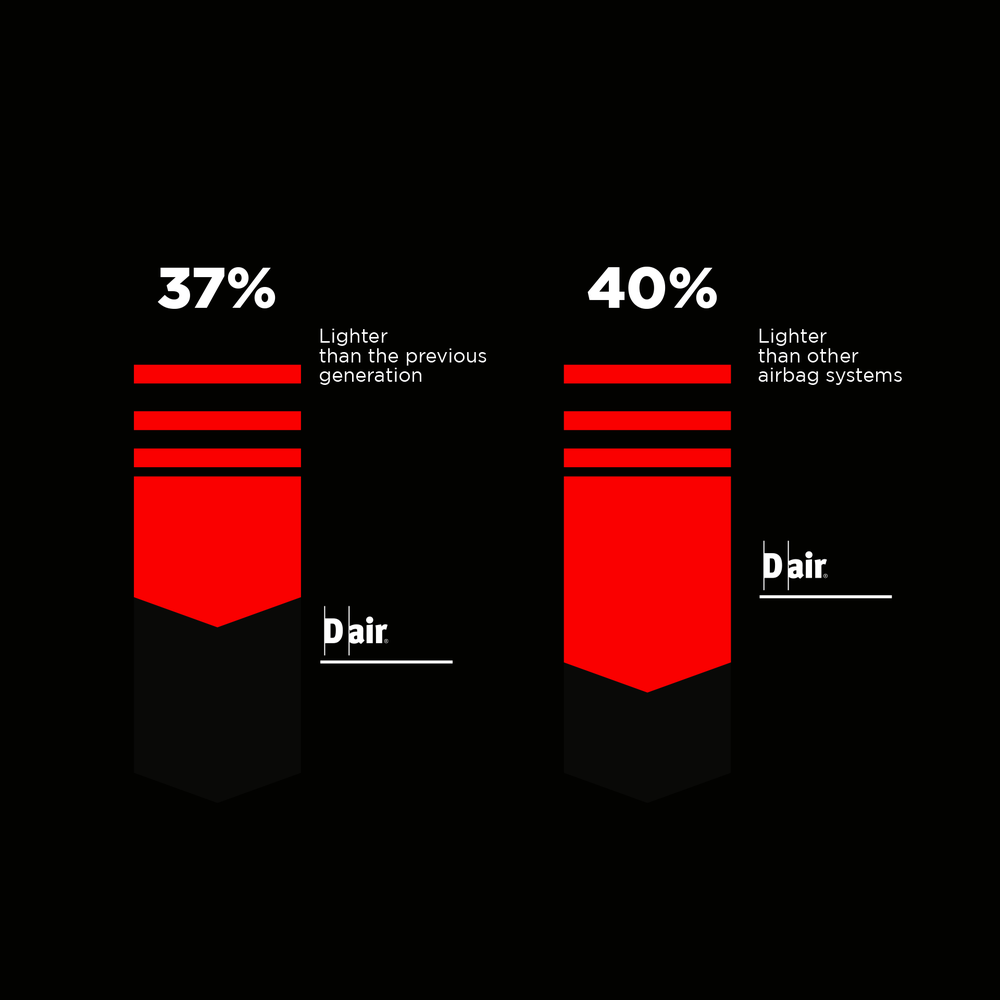 Lighter than ever​
The Dainese D-air® is up to 37% lighter than the previous generation and over 40% lighter than other airbag systems.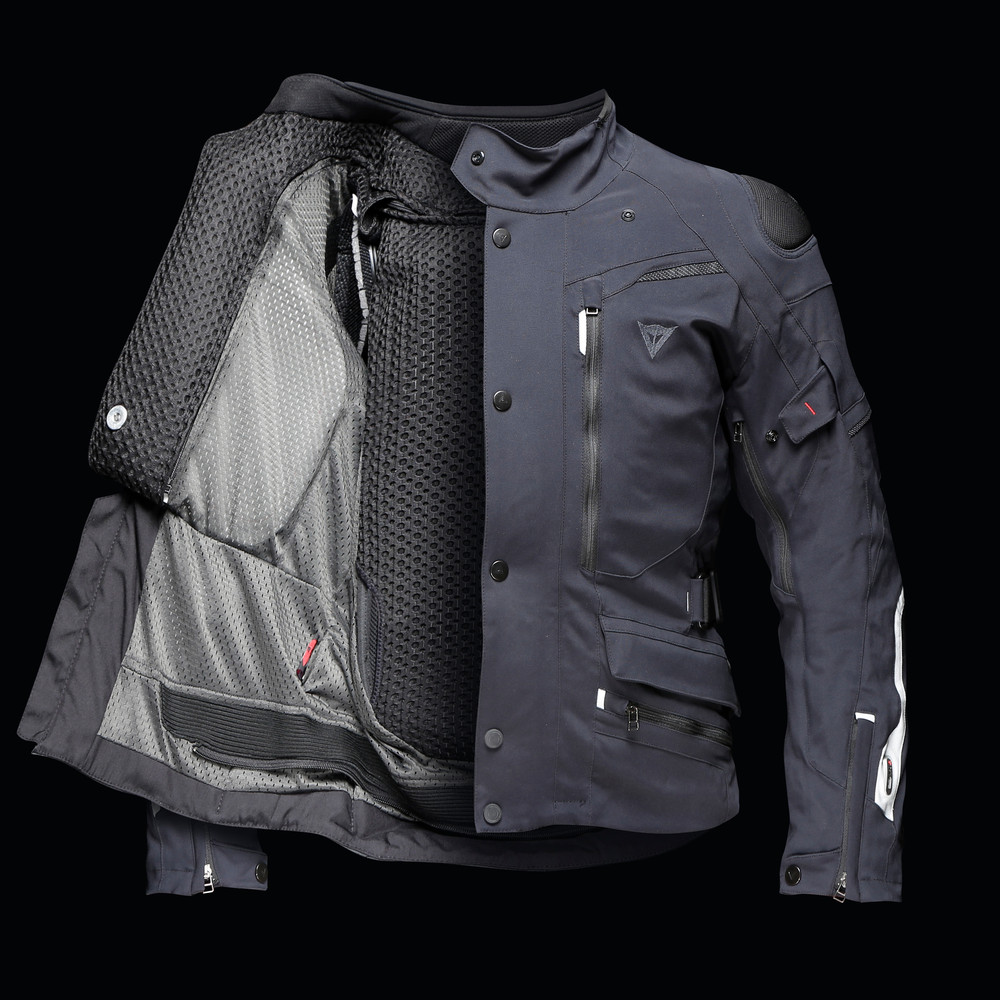 Total comfort​
The airbag system is fully integrated in the garment. Comfort and fit are improved in every riding situation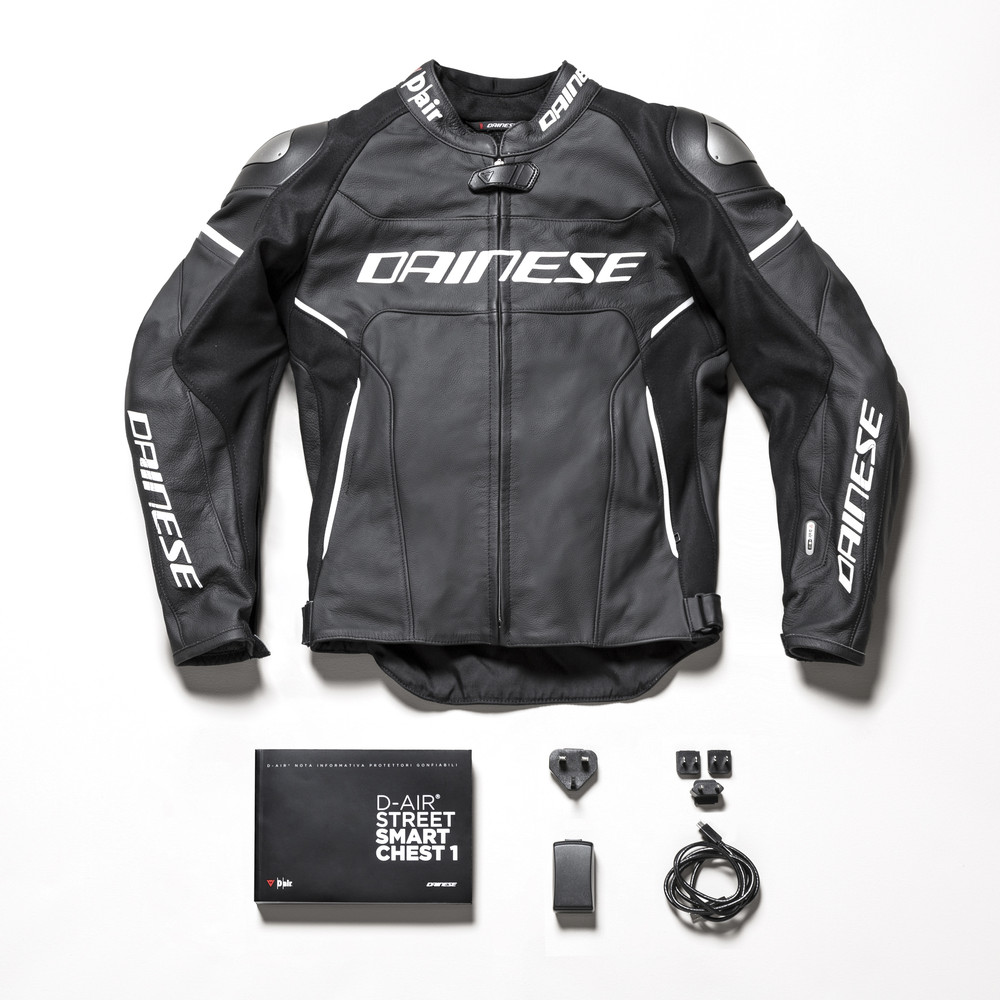 All in the box​
Just follow the instruction on the quick guide, register your Dainese D-air®, wear it and ride.
WARNING: read carefully the product manual before use.
Always contact Dainese costumer service or visit an authorized Dainese D-air® dealer for maintenance.
DOWNLOAD USER MANUAL
Communication refers to the Dainese D-air® Smart Chest protection on the chest area, CE certified, Category II - Level 2 by Certification Authority, authorized by Government Authority. For further details please read the product user manual.