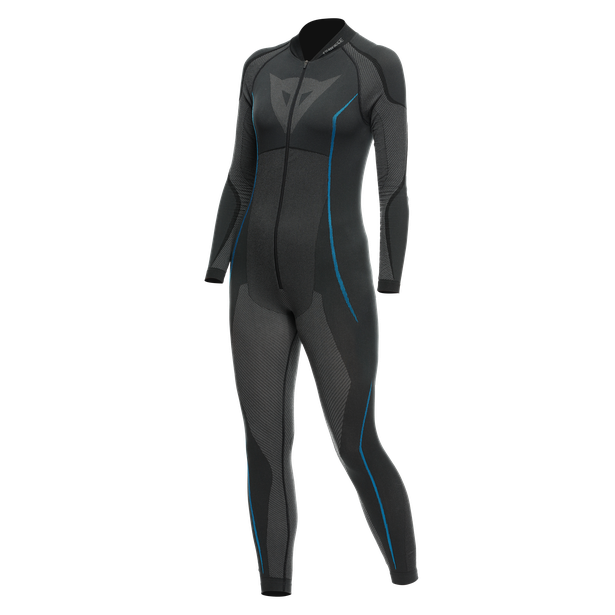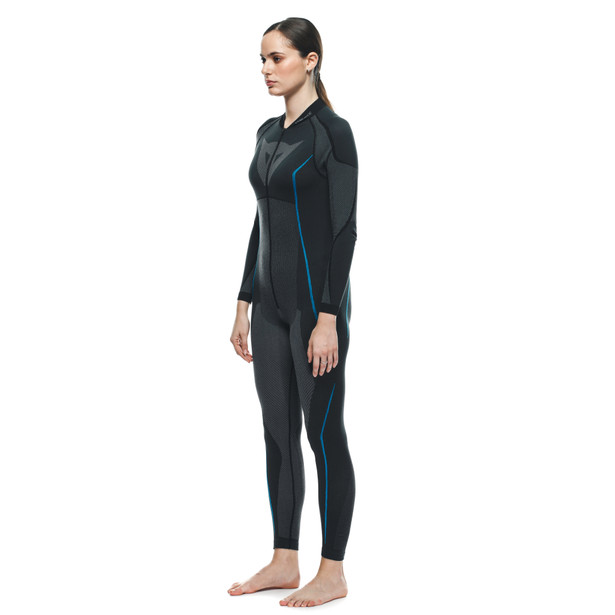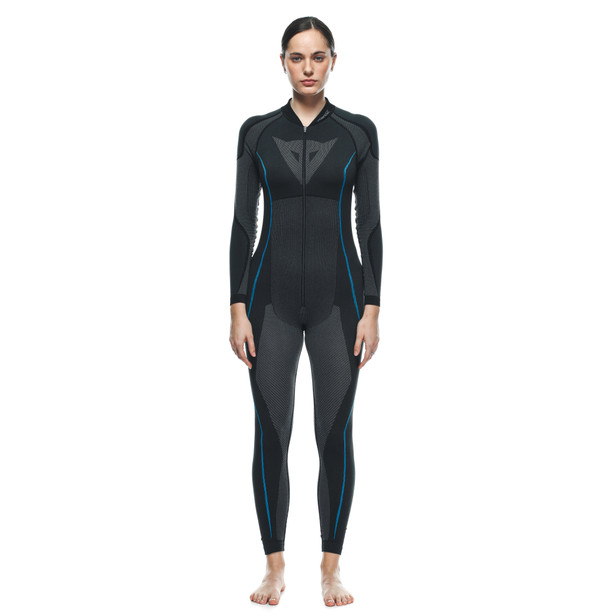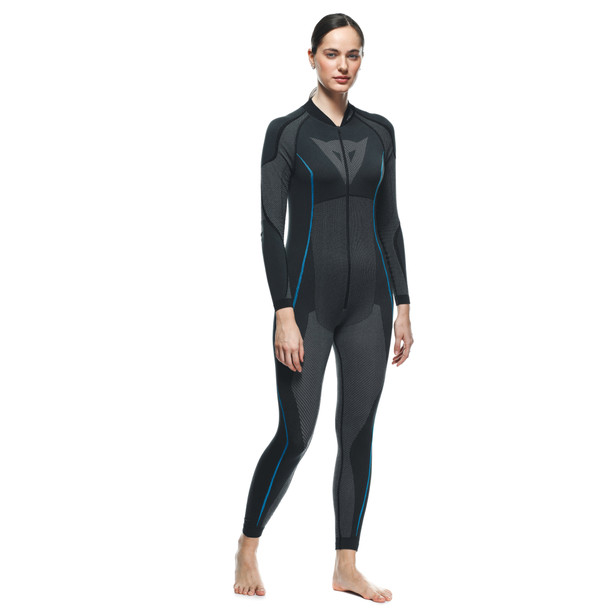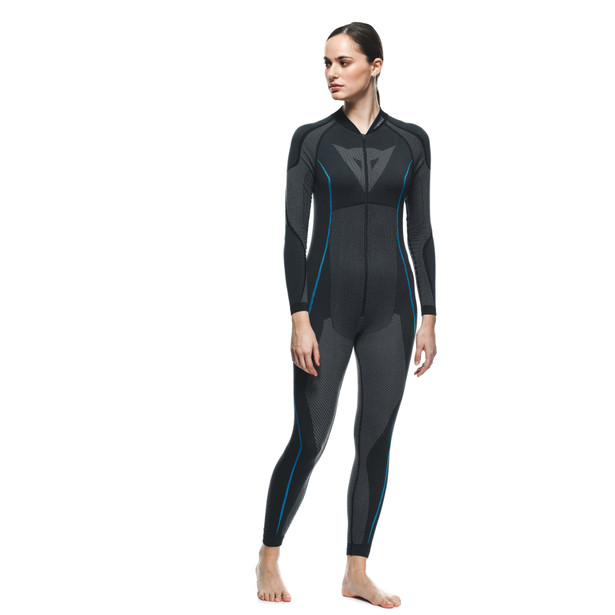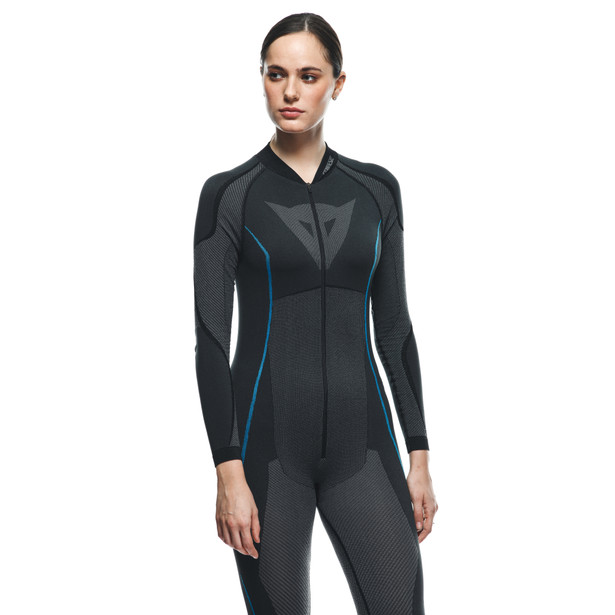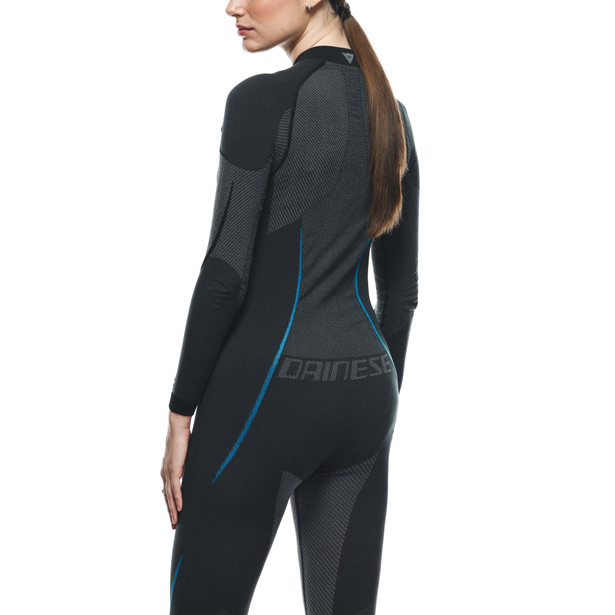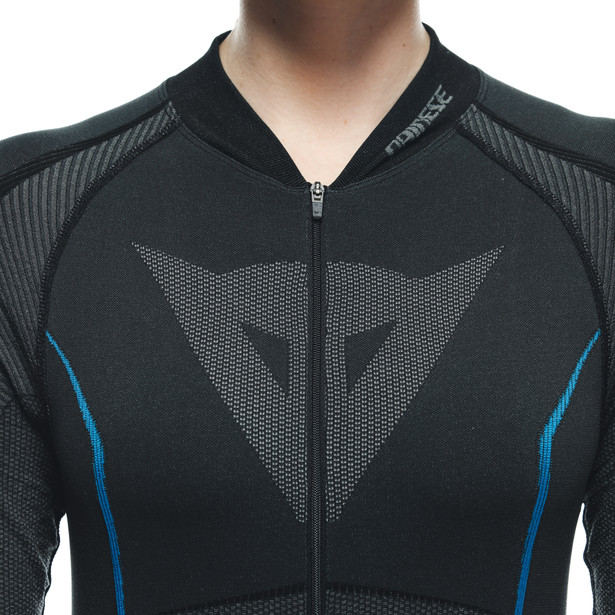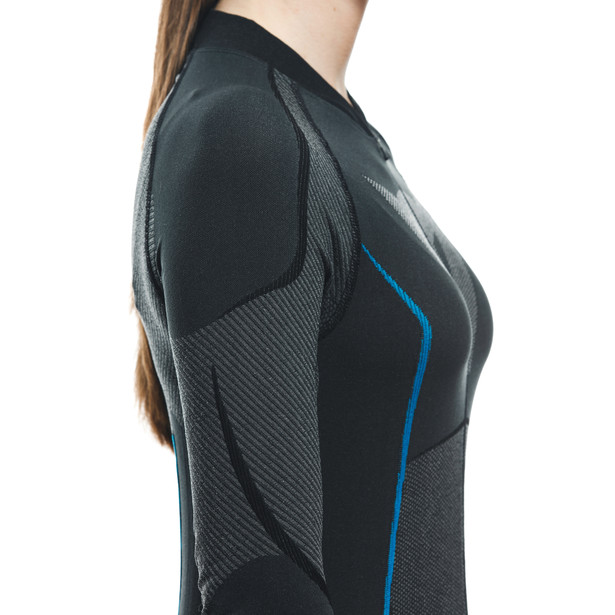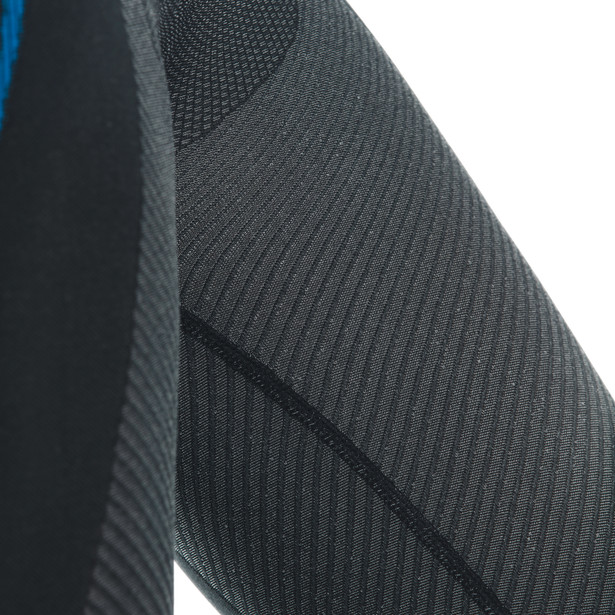 Color Options:
BLACK/BLUE
Women's inner suit in Dryarn hydrophobic fabric, for maximum breathability and high comfort even during the hottest season.
Read more
BACK
Dry Suit is a base layer to wear under the suit, ideal for use throughout the year and in the hottest season because of the construction in Dryarn hydrophobic fabric, a technology that optimizes the process of managing sweat and moisture, keeping the body dry at all times.

Its superior level of breathability and the ability to remove sweat and moisture from the body make Dry Suit the ideal inner suit even in the hottest season, as it guarantees the utmost freshness and feeling of comfort even in the most intense moments of activity.

The lack of seams allows for great comfort and mobility. Reinforcements on the most frequent contact areas guarantee maximum durability for the garment.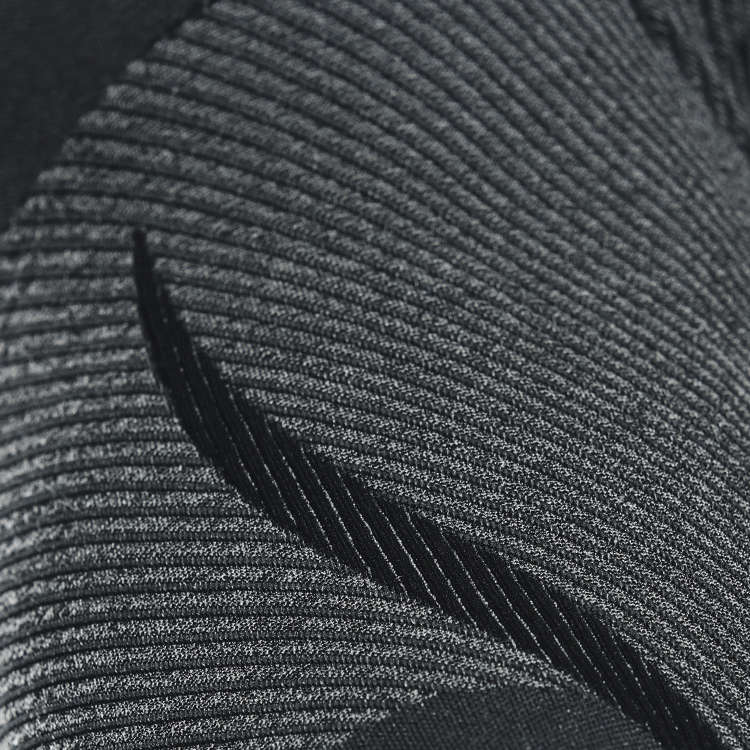 MAXIMUM BREATHABILITY​
Dryarn is a highly hydrophobic fabric. This means that it optimizes the process of managing sweat and moisture, keeping the body dry at all times.

Many other fibres don't allow the body to breathe properly, blocking the body's normal perspiration process altogether or, at best, allowing it to function for a limited period only.

During light sports activities Dryarn controls the flow of perspiration vapour to keep the body's thermal regulation system well balanced and the skin dry. Where higher levels of physical effort are involved, Dryarn will transfer sweat from the skin to the surface of the fibre and onwards to the outside of the fabric and into the environment. It does this quickly and efficiently.
BACK
CREATE THE PERFECT OUTFIT FOR YOU
Choose carefully designed clothes and accessories that will complete your look.
BACK
Select here your preferred measurement:
Euro
XS
S
M
M
L
Alpha
40
42
44
46
48
USA-UK
2
4
6
8
10
Chest

76

-

80

80

-

84

84

-

88

88

-

92

92

-

96

Arm

52

-

54

54

-

55

55

-

57

57

-

58

58

-

59

Waist

60

-

64

64

-

68

68

-

72

72

-

76

76

-

80
CHEST
Chest circumference
---
The measurement of the chest in its maximum extension during normal breathing, measured with the person standing, passing the measuring tape horizontally around the torso over the scapula bones (the shoulder blades) and just under the armpits.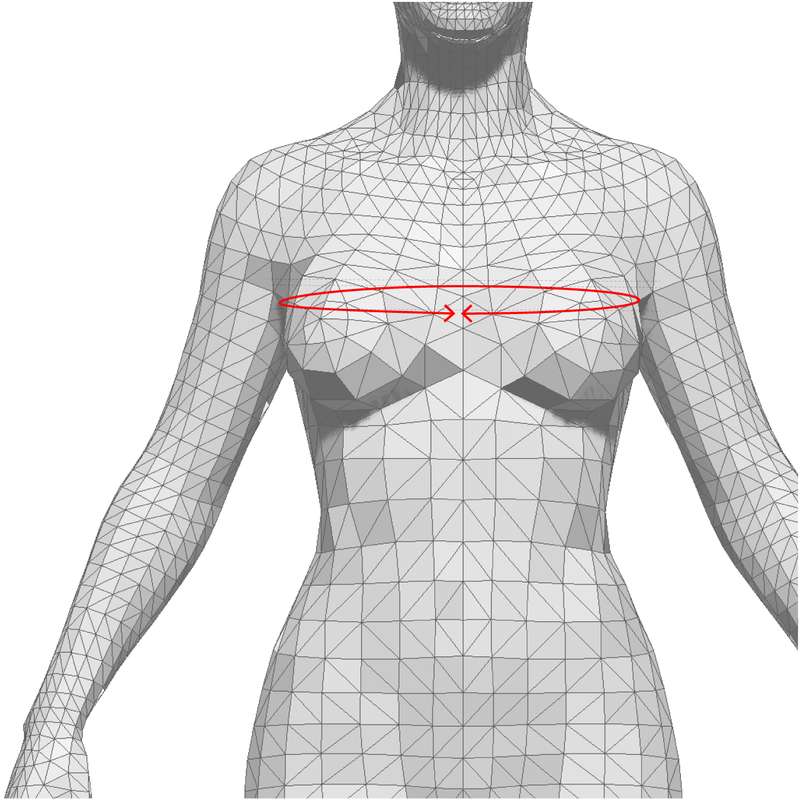 ARM
Sleeve length from shoulder (arm straight)
---
The distance from the most protruding point of the shoulder to the wrist (on the end of the Ulna bone), measured with the arm relaxed at the person's side.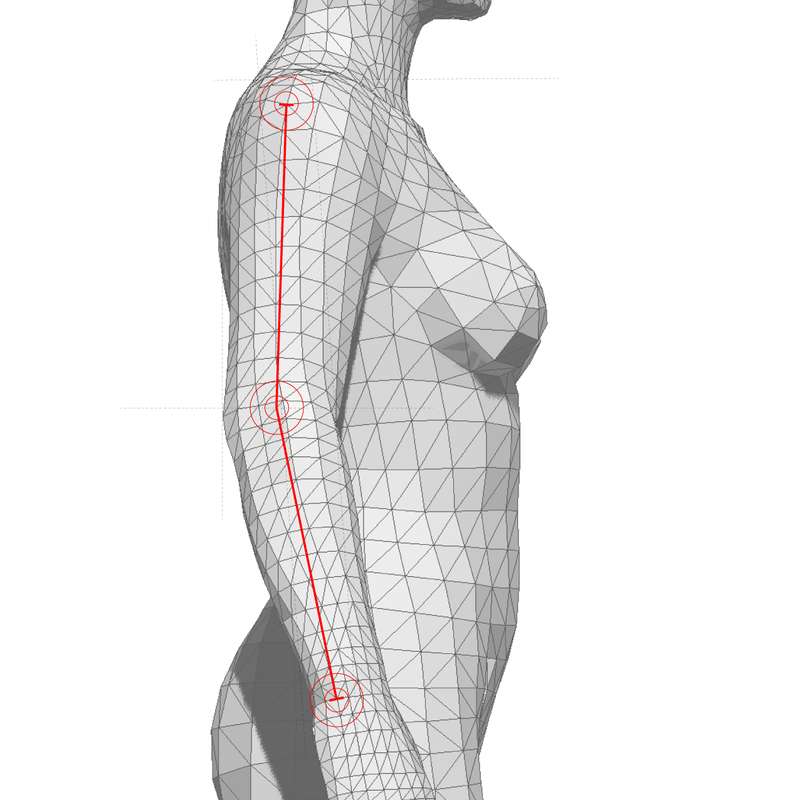 WAIST
Waist circumference
---
The circumference measured horizontally around the waist, just above the highest point of each of the iliac crest bones, during normal breathing, on the person standing, with a relaxed abdomen.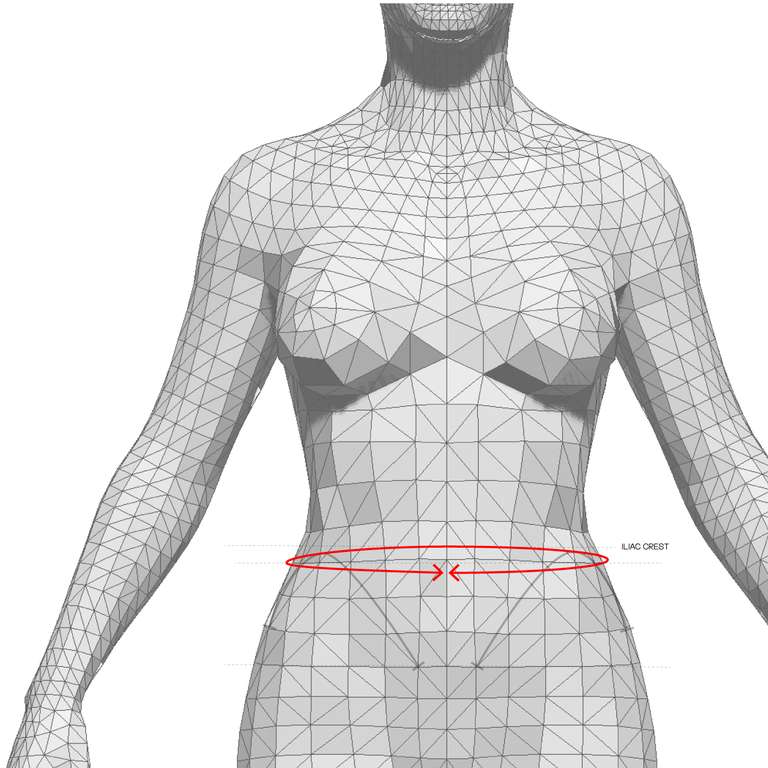 ⚠️ WARNING TO OUR CALIFORNIAN CONSUMERS:
This product can expose you to chemicals known to the State of California to cause cancer or birth defects and reproductive harm. For more information go to: https://www.p65warnings.ca.gov/