The most advanced protection ever for motorcycle riders.
Since 1972, Dainese has been inventing motorcycle safety, innovating with protective technologies that have shaped the history of motorcycling.
D-air® is the intelligent protector, the electronic airbag system that automatically detects dangerous situations and activates in order to protect. It means freedom and protection at the highest level, to express yourself fully in the most extreme conditions.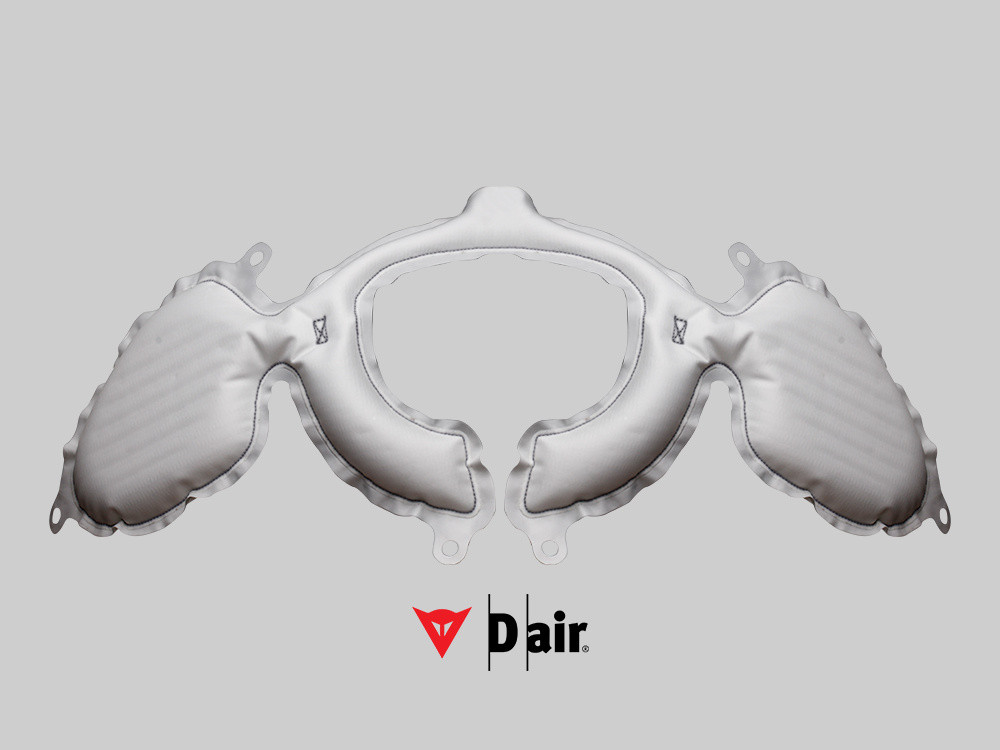 The heart​​
The Shield is the heart of the system, what makes D-air® unique – patented technology with internal microfilaments ensures that the air inflating the bag spreads evenly to offer equal protection over the whole coverage area, in case of danger.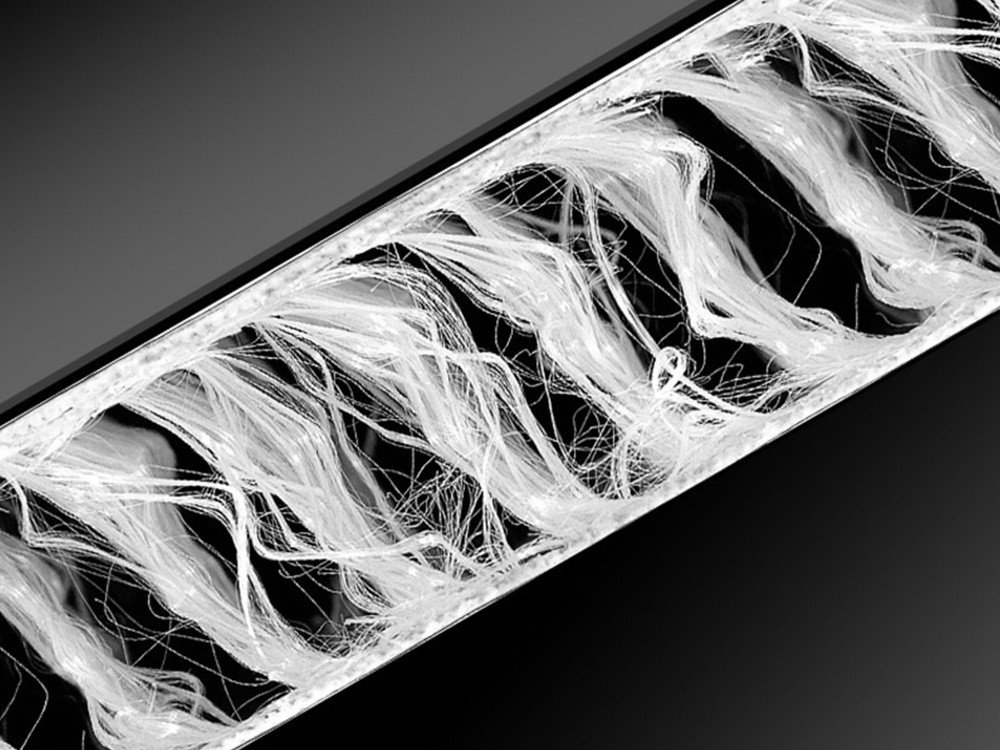 Inside the heart​
The Shield – the innovative airbag in the Dainese D-air® system – is built taking advantage of patented microfilament technology, which allows the internal airflow to be controlled. The microfilaments join the walls of the bag and in case of activation keep them at a constant distance of 5 cm over the whole coverage area, preventing the air from moving, to guarantee uniform protection throughout.
This gives the bag an engineered 3D shape, which envelops the coverage area and absorbs up to seven times more energy than hardshell protective gear could dissipate. This is air protection.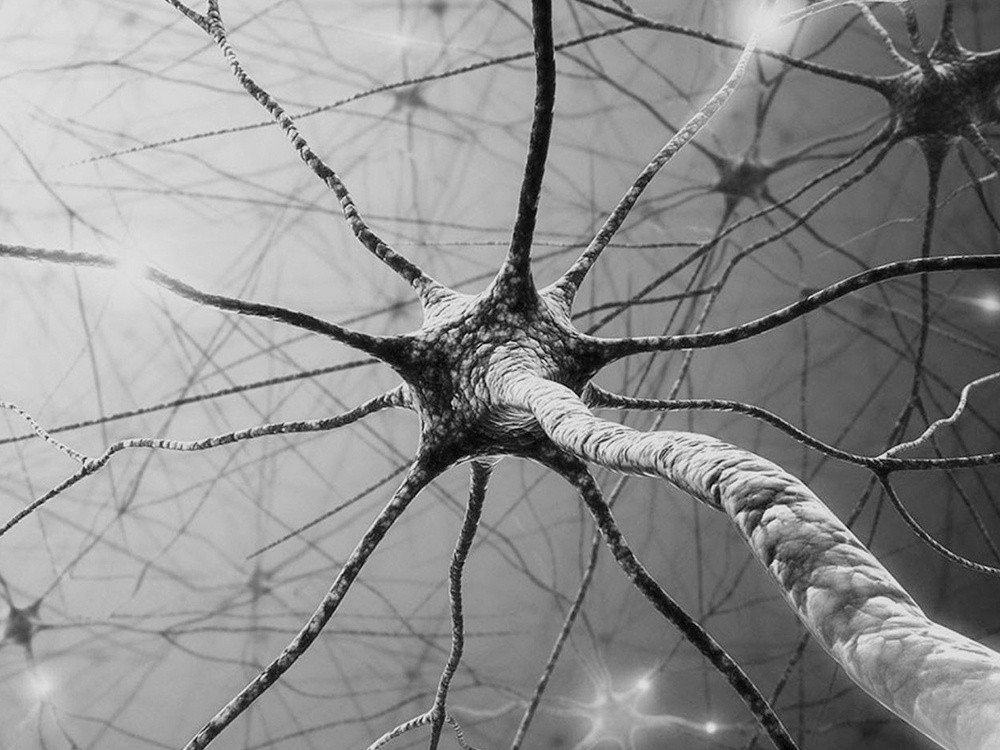 The brain​
The software and its sophisticated algorithm, developed over 30 years of experience in the most extreme environments, are the core of the electronic control unit, the real brain of D-air® that detects and analyzes the incoming data from the sensors 1,000 times per second. Accelerometers, gyroscopes, and GPS work in concert so that the system can autonomously recognize dangerous situations and activate the Shield. Introduced to MotoGP™ racing in 2007, Dainese's algorithm is now being refined constantly by collecting data on millions of kilometers traveled, on the road, on the track and in every dynamic context.
Specific protection for every context
Every Dainese D-air® airbag system is designed and developed for its specific field of application, to react and activate differently depending on the environment where it's used – from the road to racing and ski slopes. Each D-air® system is different, designed to protect your passions.
It represents the evolution of protection at the highest levels, for all.

PLEASE NOTE: Read the product manual carefully before use.
For maintenance, always contact Dainese customer service or go to an authorized Dainese D-air® dealer.