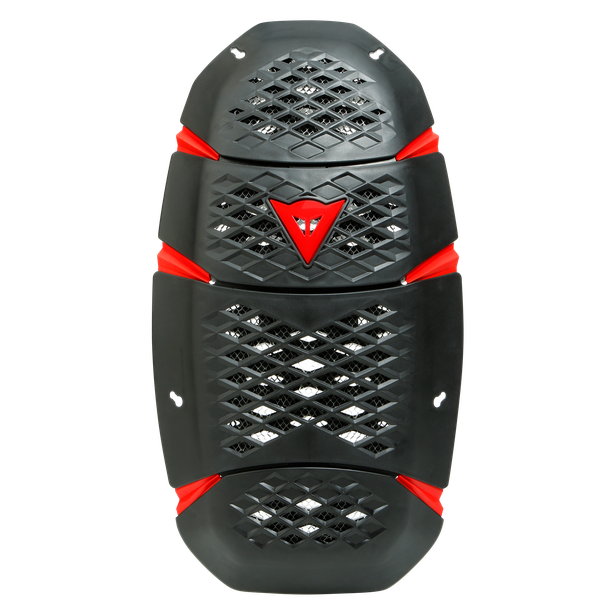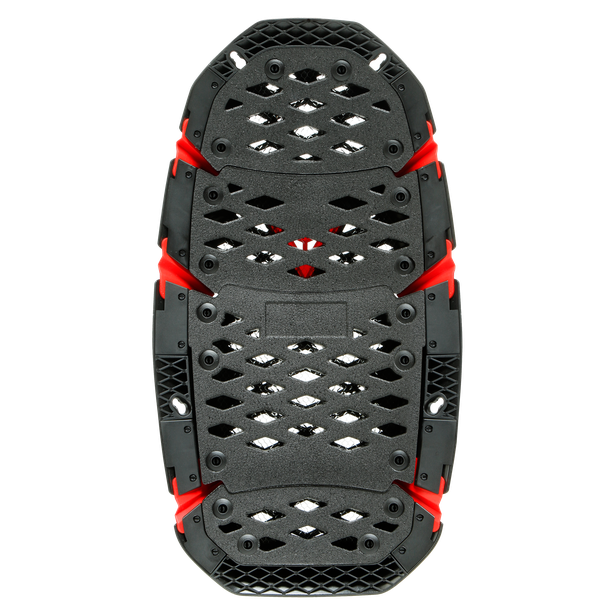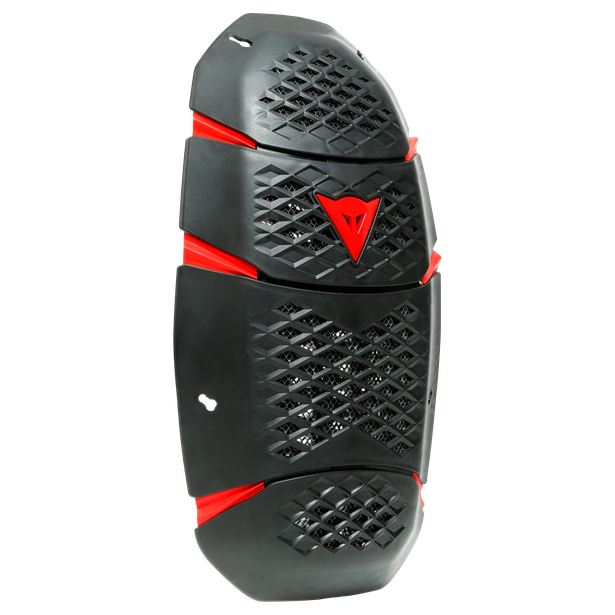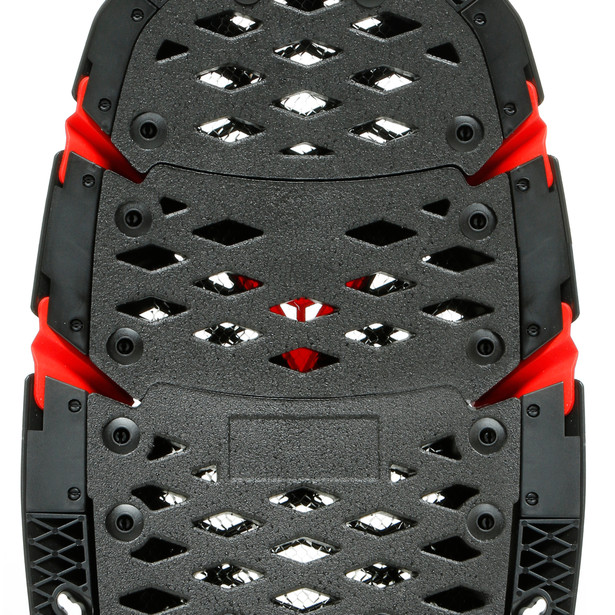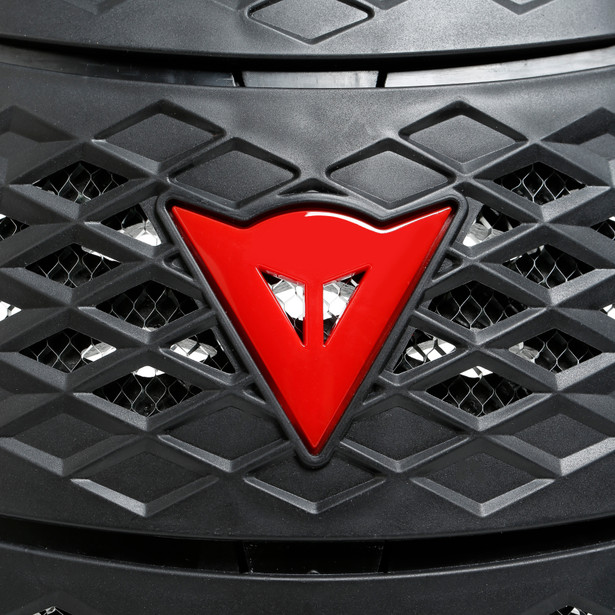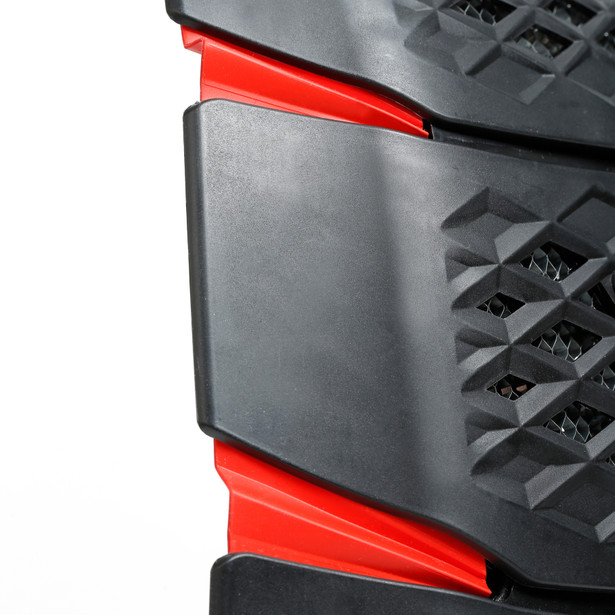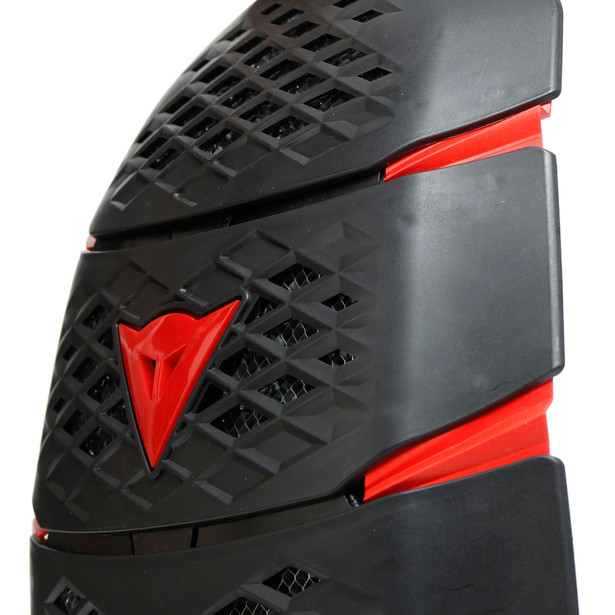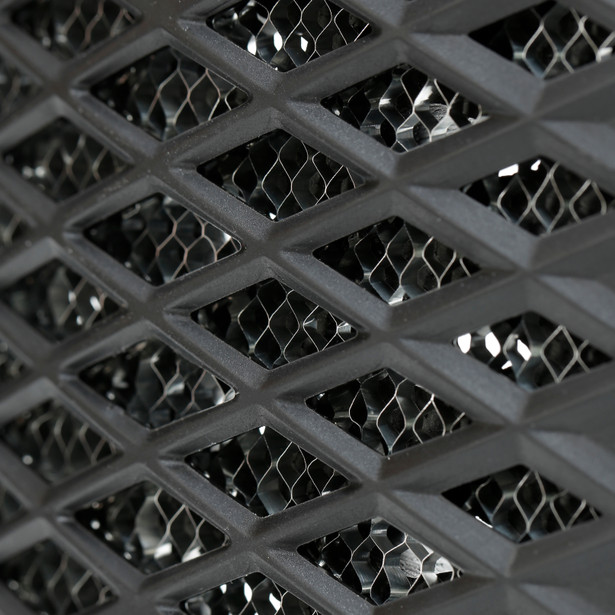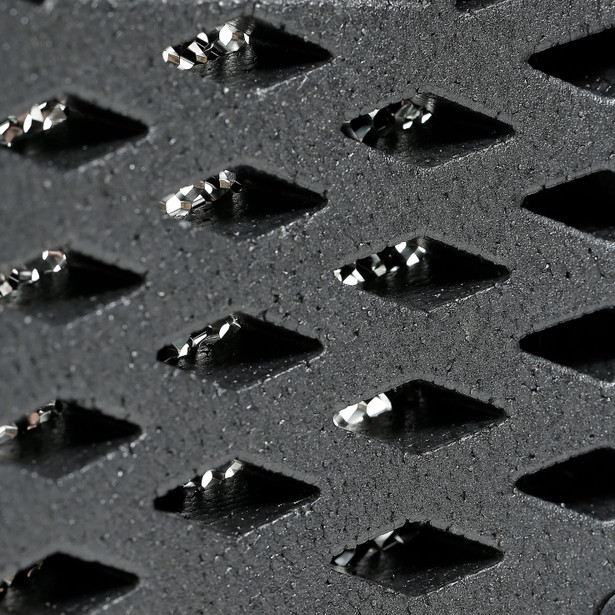 The certified back protector with its pre-curved rigid structure and perforated surface is suitable for both road and track.
Read more
BACK
The utmost in two-wheeled safety, it guarantees the rider first-rate aerodynamic performance during sports riding or track sessions. This certified back protector is the latest Dainese creation in the category. Its pre-curved rigid structure makes for unbeatable ergonomics, while freedom of movement in the saddle is guaranteed by complete lateral and vertical/longitudinal torsion. It offers a riding experience that combines the highest safety standards with unique levels of lightness and ventilation. The perforated surface of the back protector ensures all the necessary ventilation, even on the hottest of routes. The key to a Pro-Speed protector is its exclusive aluminum internal structure, which offers maximum protection against impact in any situation and adapts to changes in temperature. The evolutions in design and technology make for a back protector that ensures an adrenaline-fueled ride through every turn.


BACK PROTECTOR: THE ESSENCE OF PROTECTION
Dainese invented the back protector in 1979. It has since become an essential item for riders, first among the world championship riders and then among all two-wheeled enthusiasts across the world, accompanying them on their every adventure. The back protector is the essence of motorcycle protection.

Selecting the back protector to best suits your needs is fundamental in order to feel free and confident to fully enjoy every turn, in any conditions. This is why we help you to understand which technology is best for you.
DISCOVER THE CHARACTERISTICS OF THIS BACK PROTECTOR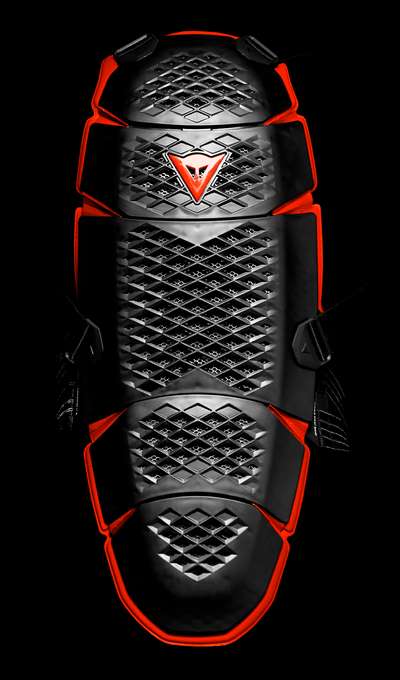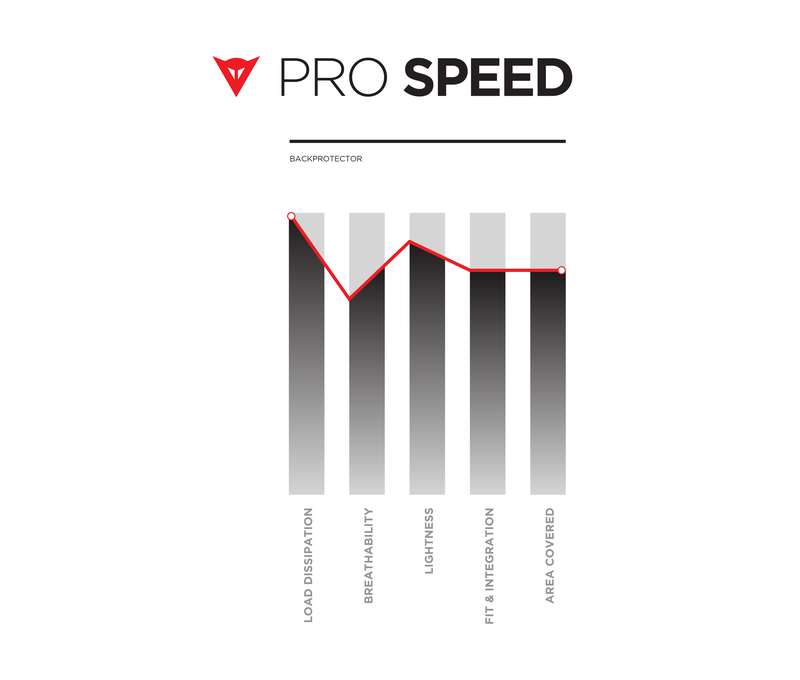 HOW TO READ THE CHARACTERISTICS OF A BACK PROTECTOR
BACK
CREATE THE PERFECT OUTFIT FOR YOU
Choose carefully designed clothes and accessories that will complete your look.
BACK
The below is for guidance only based on your overall height and does not ensure the perfect fit for protection,
for the ultimate fit & protection please visit an authorised dealer to get the right measurement.
Select here your preferred measurement:
Product
Rider height
Pro Speed Back Short
<

165

Pro Speed Back Medium

170

-

185

Pro Speed Back Long
>

180

Pro Speed G1
<

165

Pro Speed G2

170

-

185

Pro Speed G3
>

180
Size
Waist circumference
S/M
<

100

L/2X
>

100
WAIST
Waist circumference
---
The circumference measured horizontally around the waist, just above the highest point of each of the iliac crest bones, during normal breathing, on the person standing, with a relaxed abdomen.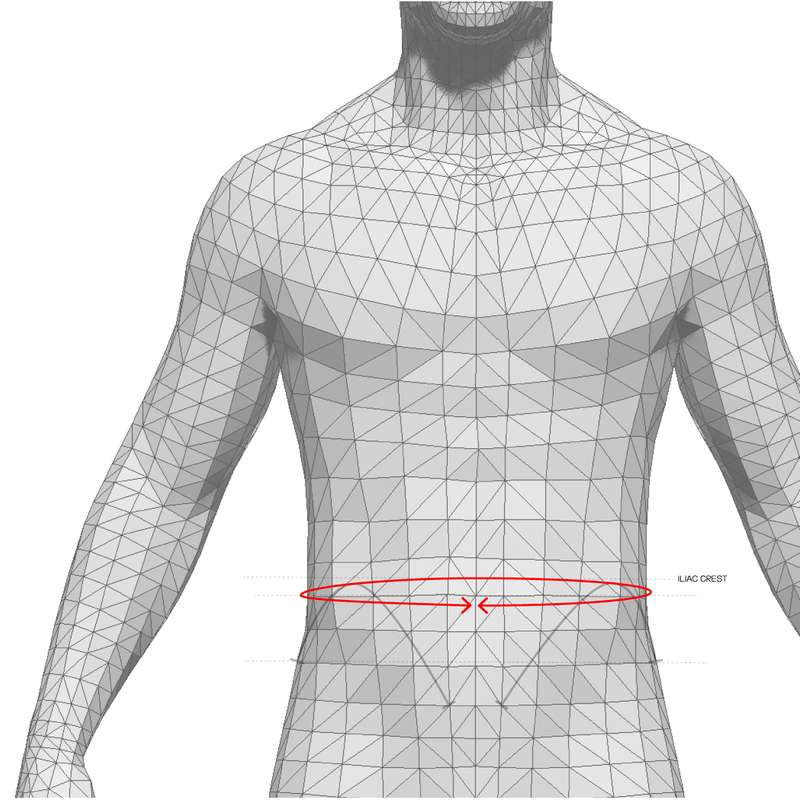 HEIGHT
Height
---
The distance measured vertically between the top of the head and the soles of the person's feet (without shoes) in an upright position, standing with feet together.