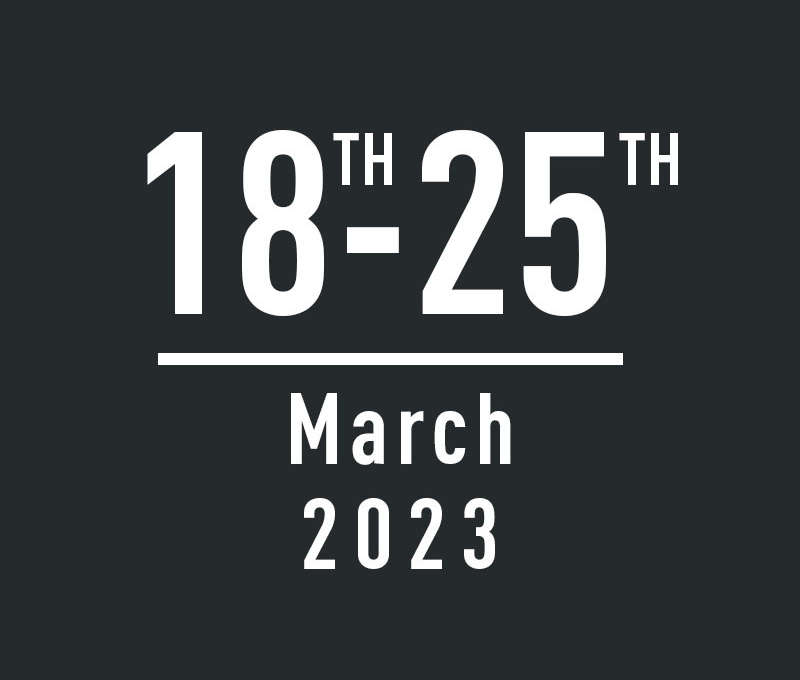 MARCH 18-25, 2023

DAINESE EXPEDITION MASTERS
PATAGONIA - USHUAIA

Argentina - Chile
DAINESE EXPEDITION MASTERS PATAGONIA - USHUAIA
8 days and 1,600 km starting in Ushuaia, the southernmost city in the world, up toward El Calafate, crossing from Argentina into Chile, through the Patagonian desert: endless prairies, blue lakes, and visiting incredibly fascinating places such as Torres del Paine and the Perito Moreno Glacier. A unique itinerary for adventure lovers, which starts from one of the remotest places in the world. A once-in-a-lifetime journey.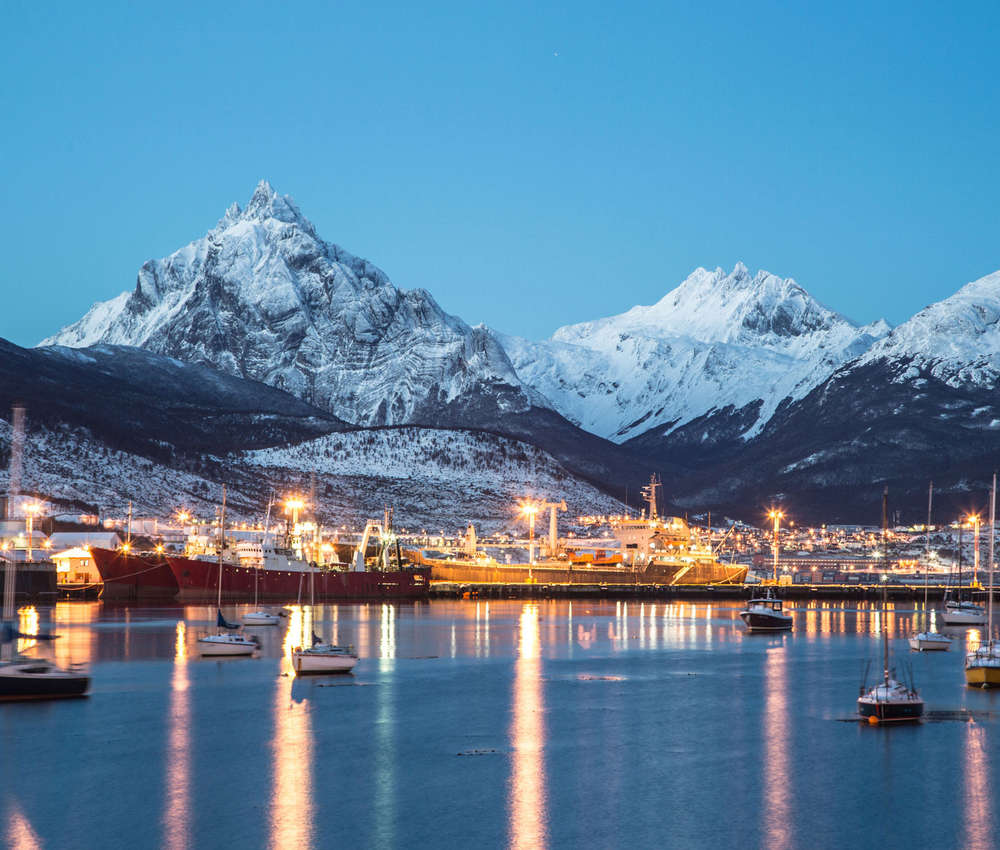 DAY 1

03/18 ARRIVAL IN USHUAIA​
Arrival at Ushuaia International Airport. Transfer to the lodge and relaxing day spent exploring Ushuaia.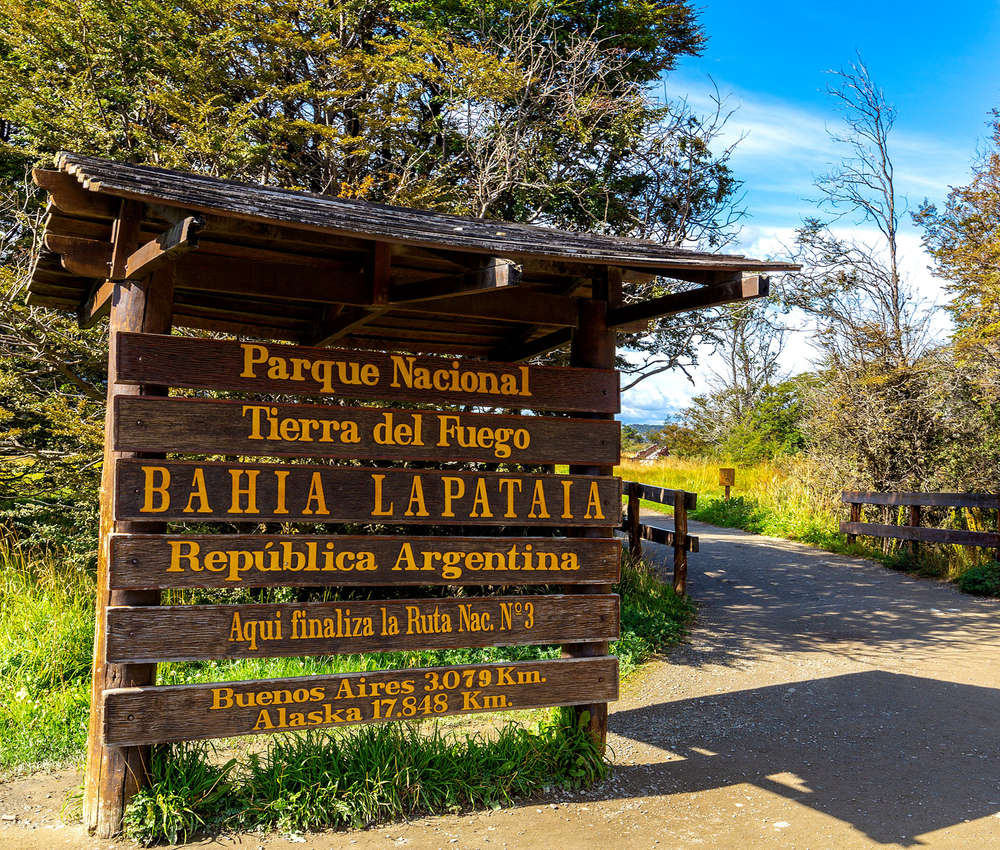 DAY 2

03/19 | USHUAIA - BAHIA LAPATAIA - USHUAIA

Route (80 km, 40% dirt road)
Motorcycle pick-up and customs clearance process. First stretch through the Tierra del Fuego National Park, the southernmost point of the longest road on the planet: The Panamerican Highway.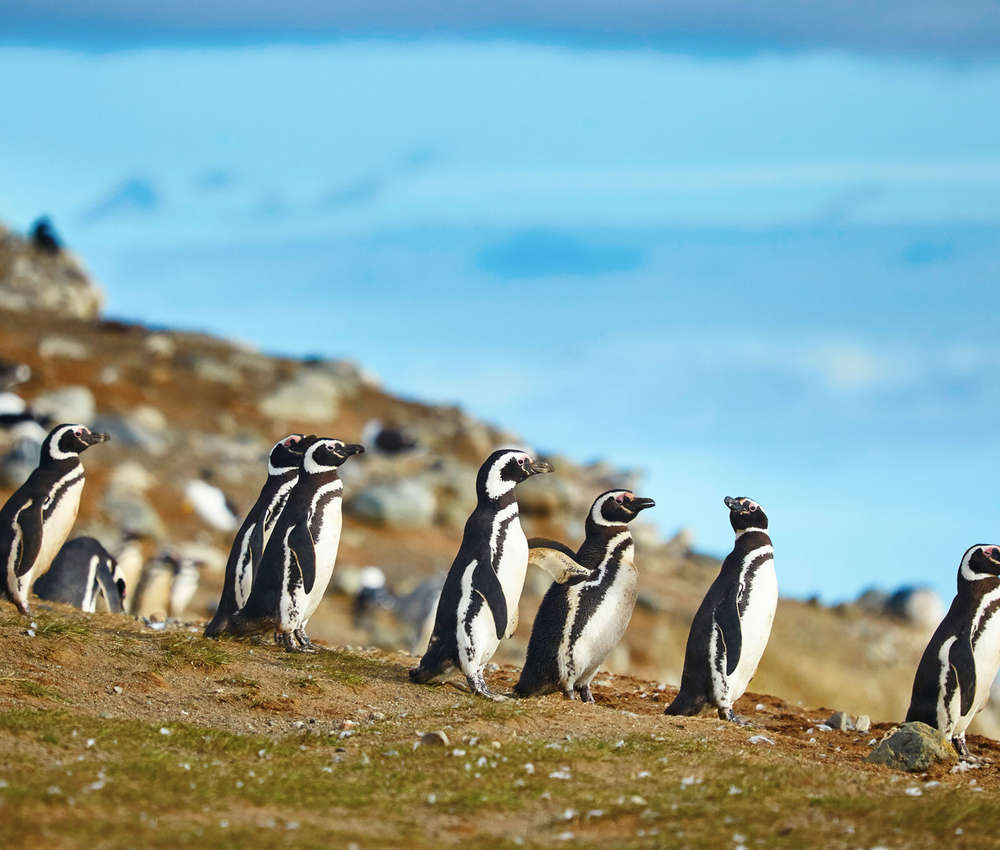 DAY 3

03/20 | USHUAIA – CERRO SOMBRERO

Route 400 km, asphalt
We start by heading up north along the Rio Grande Route 3, leaving Ushuaia and the Beagle Channel, skirting the large Fagnano Lake and traveling up the east coast along an asphalt strip that will require some care while riding, due to strong winds and possible guanachi crossings, as they graze by the roadside. Before arriving in Cerro Sombrero, we'll go through customs and enter Chile.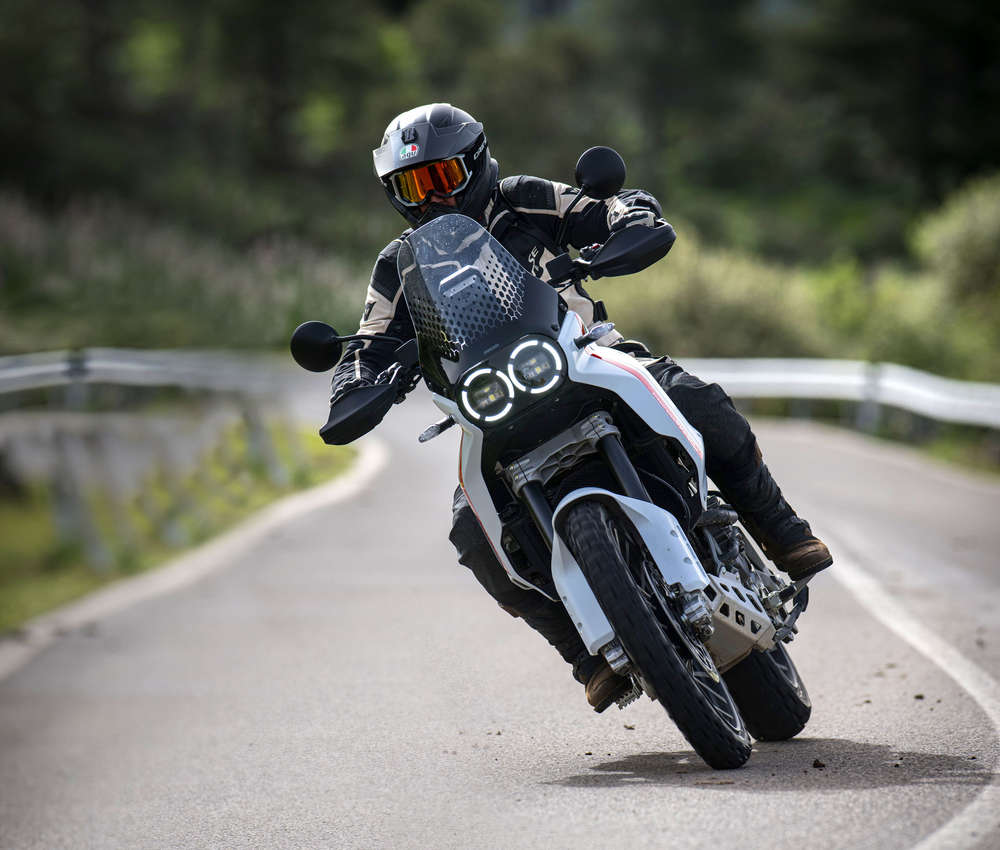 DAY 4

03/21 | CERRO SOMBRERO – PUERTO NATALES

Route (360 km, asphalt)
We travel north to catch the ferry that will take us off Isla Grande, wave goodbye to Tierra del Fuego and reach the South American continent. We'll then continue west, skirting the Laguna Blanca and the border with Argentina, to Puerto Natales, located on the beautiful Montt Gulf, home to the Rennell Islands archipelago.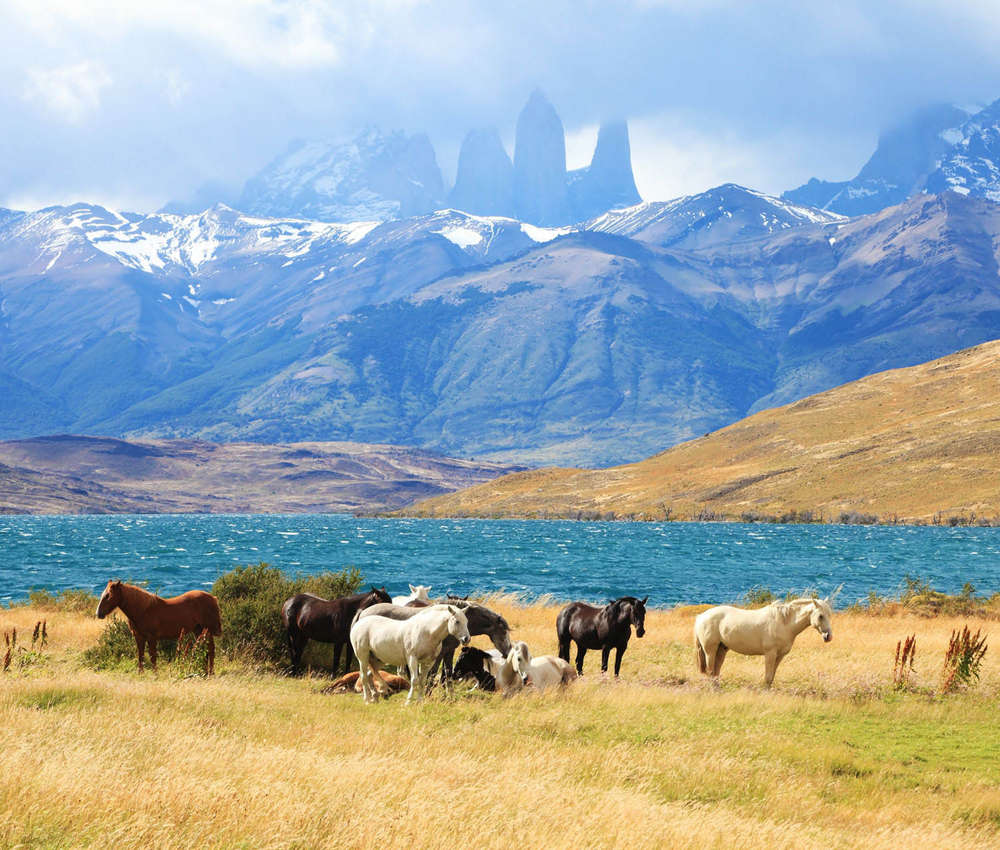 DAY 5

03/22 | PUERTO NATALES – TORRES DEL PAINE – PUERTO NATALES

Route 240 km (220 km dirt road)
The dirt-track tour of Torres del Paine National Park is one of the most beautiful experiences you can have in Patagonia. It's a dirt route crossing a real earthly paradise, set among lakes, small waterfalls, grassy expanses, glaciers, high mountains (2,884 m) and granite towers. This stop alone is worth a trip.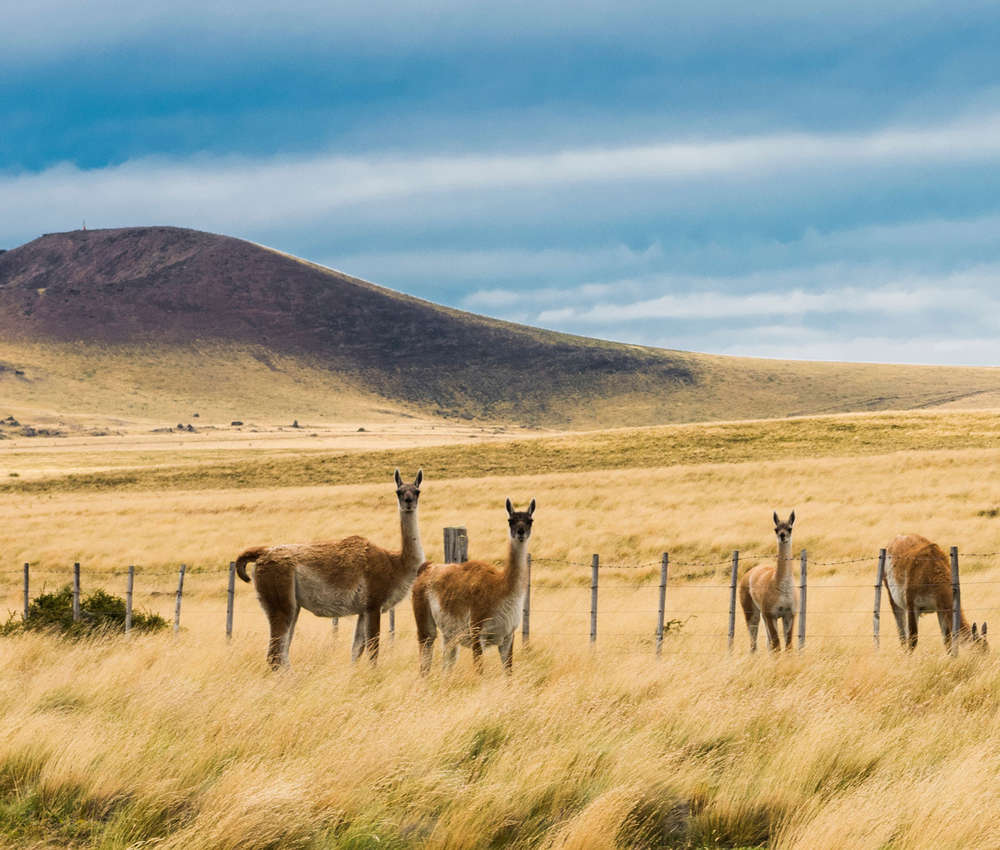 DAY 6

03/23 | PUERTO NATALES – EL CALAFATE

Route 250 km (80 km dirt road)
We head east along Ruta 40, re-entering Argentina a few kilometers after our departure and continuing north through the desert – also known as the Patagonian Steppe, it's the largest desert in Argentina and the eighth largest desert in the world – that lies along the eastern slopes of the Andes and reaches the Atlantic coast. We skirt Lago Esperanza, plunging into the endless Argentine grasslands.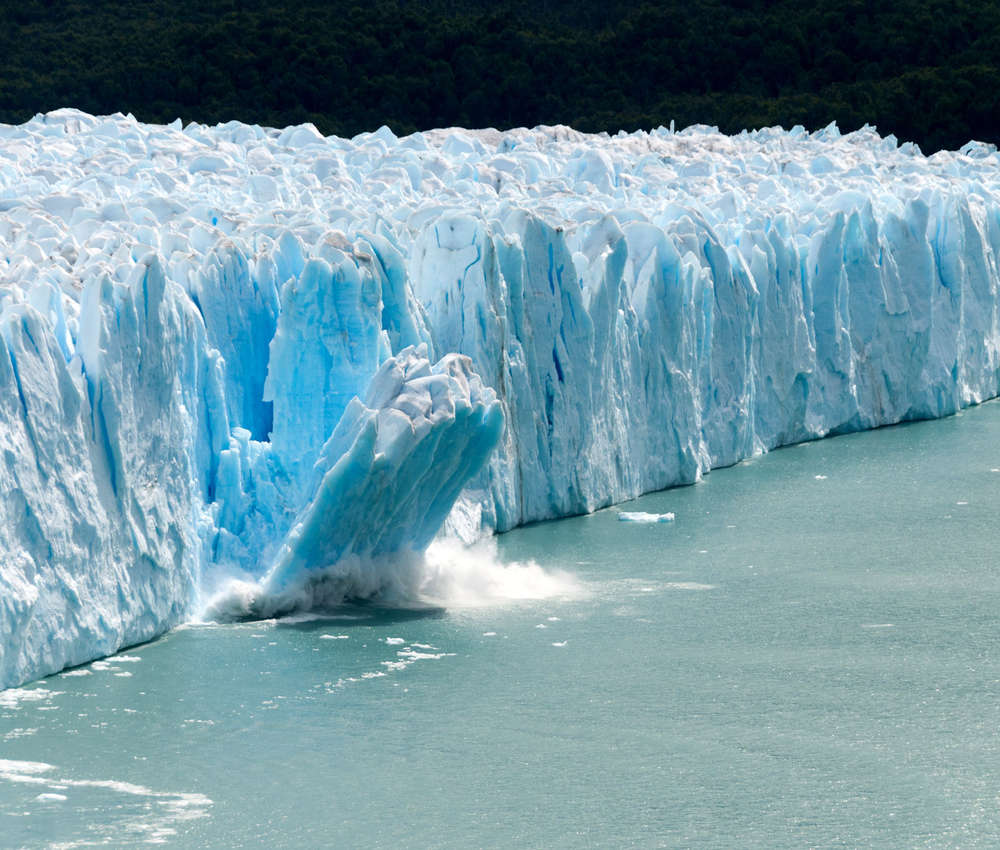 DAY 7

03/24 | EL CALAFATE – PERITO MORENO – EL CALAFATE

Route 200 km (90 km dirt road)
El Calafate is the ideal starting point to visit Los Glaciares National Park, with the famous Perito Moreno icily welcoming us in all its majesty.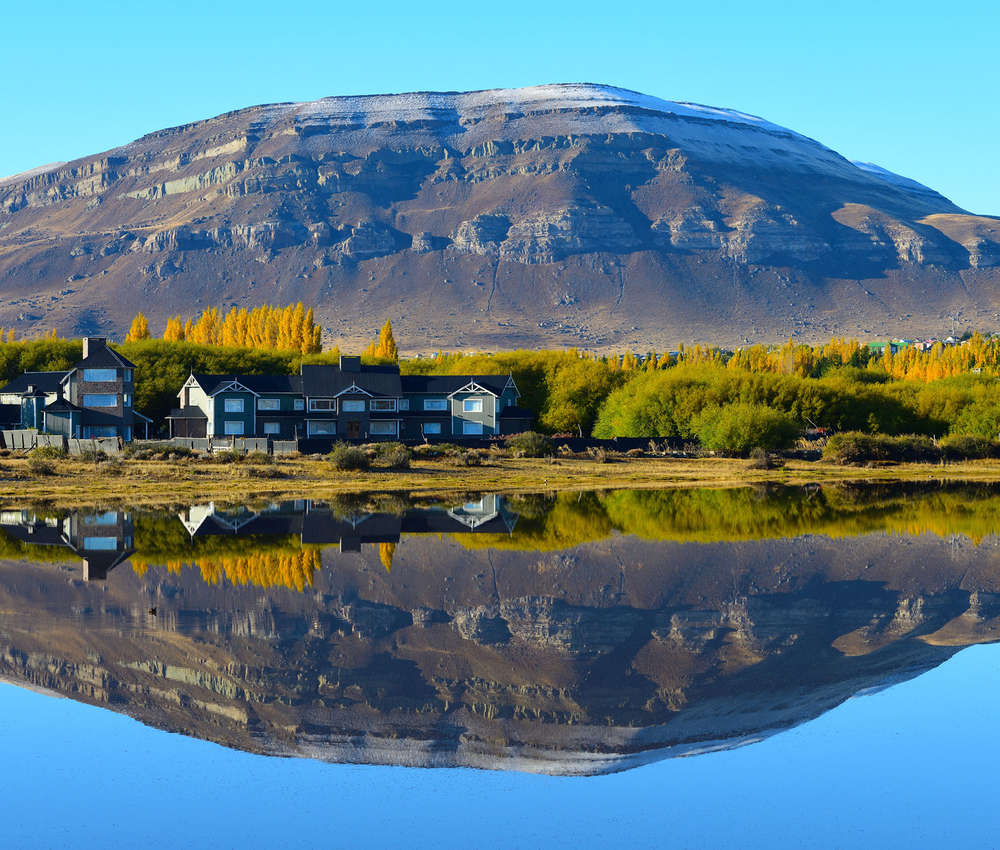 DAY 8

03/25 | EL CALALATE
Return flight.
MOTORBIKE

DUCATI DESERTX
Displacement | 937 cc
Power | 110 HP (81 kW) @ 9,250 rpm
Torque | 9.2 kgm (92 Nm) @6,500 rpm
Dry weight |202 kg
Saddle height | 875 mm (855 mm with optional low seat)
Equipment: Riding Mode, ABS Cornering, DTC, DWC, EBC, DQS, Full-LED lighting system, Cruise control, TFT 5" color display with Ducati Connect and Turn-by-turn navigation

The SPRINGBOK adventure touring outfit is perfect for tackling any route, such as the most scenic trails and roads in Patagonia. A four-season outfit with characteristics that mean it can easily be configured to suit all weather conditions, fully waterproof, ventilated, thermal. Level 2 Pro-Armor soft protectors on shoulders and elbows.
Participation fee: Rider € 7.390, passenger € 6.390,
VAT included
The participation fee includes:
Dainese apparel kit specially designed for the trip (value approximately €4,000)
Use of Ducati DesertX
Refueling
7 nights' stay in 4 star hotels, double room with private facilities
Breakfasts, lunches and dinners
Professional guide + Dainese staff
Local Argentine guide
4x4 assistance vehicle to transport luggage
Professional photographer and videographer
Ferry tickets needed along the trip
Travel documents
Average riding experience is needed – no particular difficulties are expected but there will be considerable off-road stretches requiring an adequate riding level to tackle dirt roads. An international driving license is required.
WRITE TO THE EXPERIENCE TEAM
Do you need help choosing the best course for you or do you have any special requirements?
CONTACT US