DAINESE EXPEDITION MASTERS: ICELAND
This extreme land features active volcanoes, geysers, glaciers, and fjords, which make it the ideal place to learn the techniques and skills needed for two-wheel travel on any terrain and for riding safely and mindfully on routes and roads that will take your breath away.

Asphalt, fording, and dirt tracks will lead you on an expedition to discover the hidden corners of this spectacular place at the extreme north of the planet. At the Training Camps, you'll learn how to ride on and off-road, on dirt tracks and gravel in any weather so that you can fully express your passion for exploration while in the saddle of a maxi enduro bike.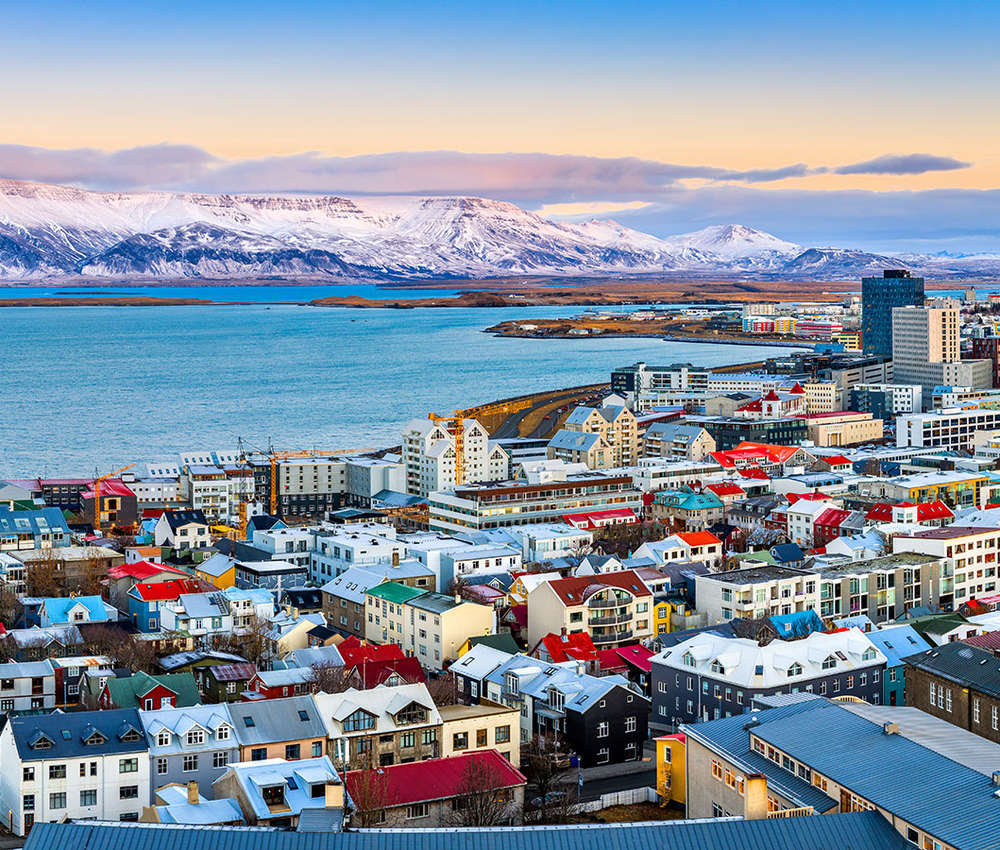 DAY 1
ARRIVAL IN REYKJAVIK​
Welcome to the land of ice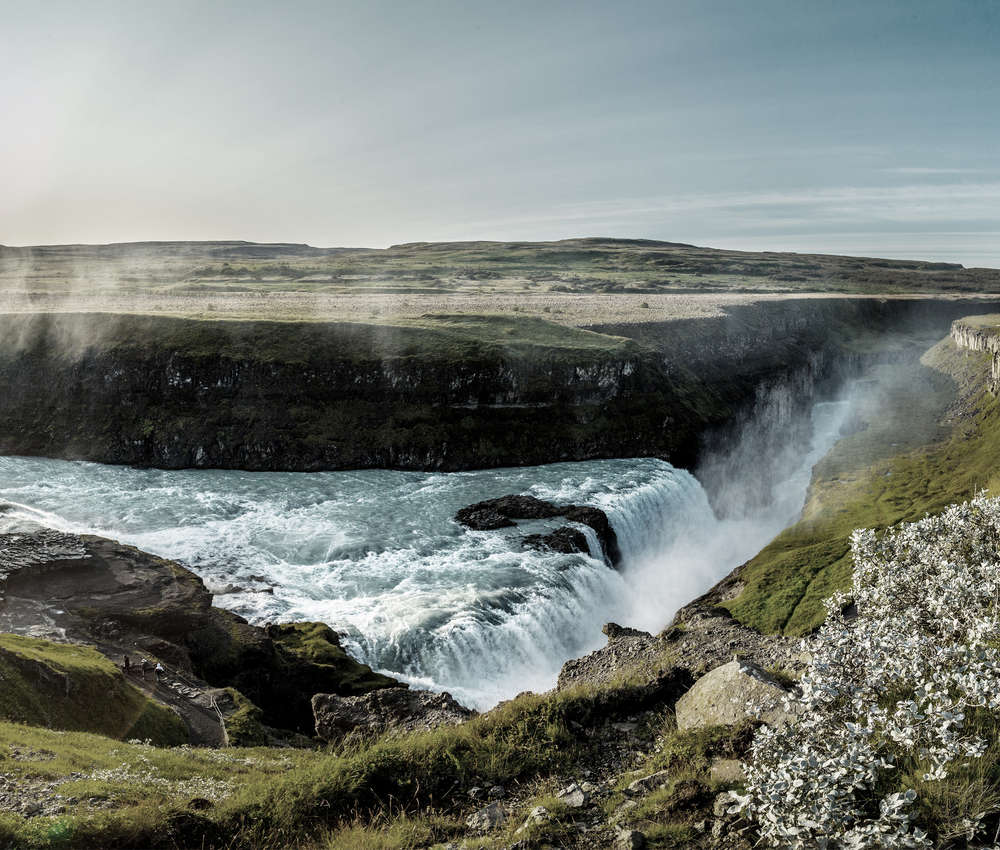 DAY 2
THINGVELLIR - GEYSIR - GULLFOSS​
Explore geysers and powerful waterfalls in the saddle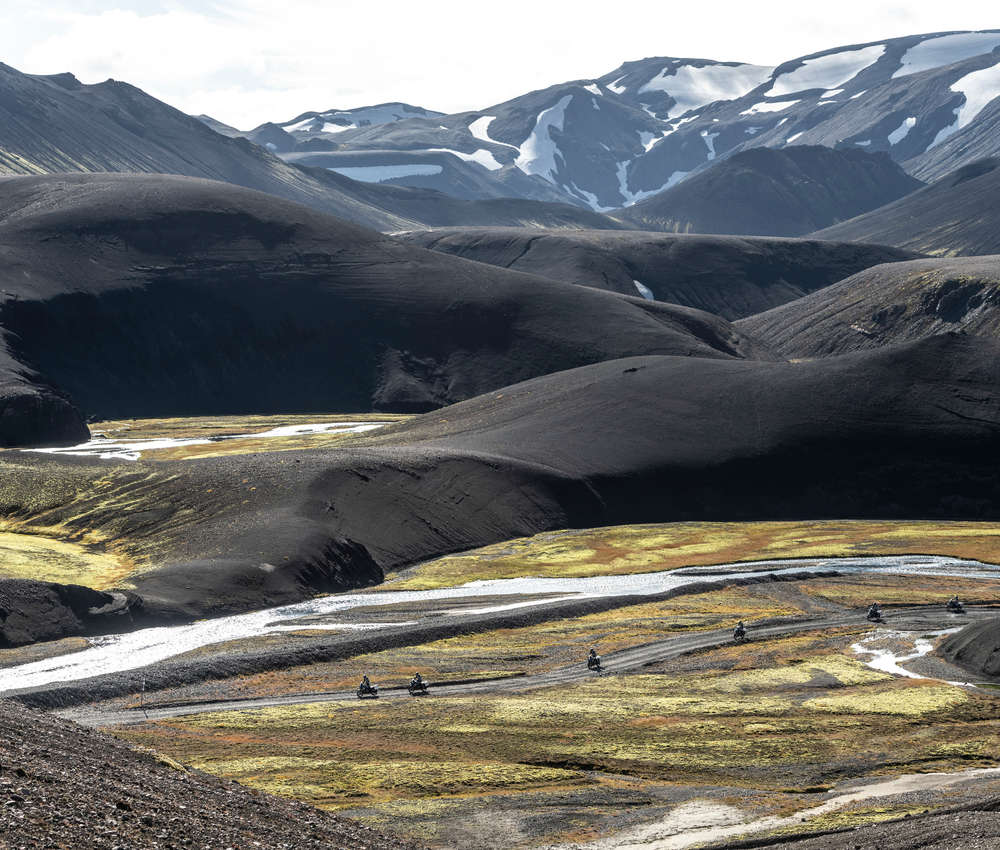 DAY 3
LANDMANNALAUGAR-FJALLABAK​
Wind along off-road tracks across the black sand volcanic slopes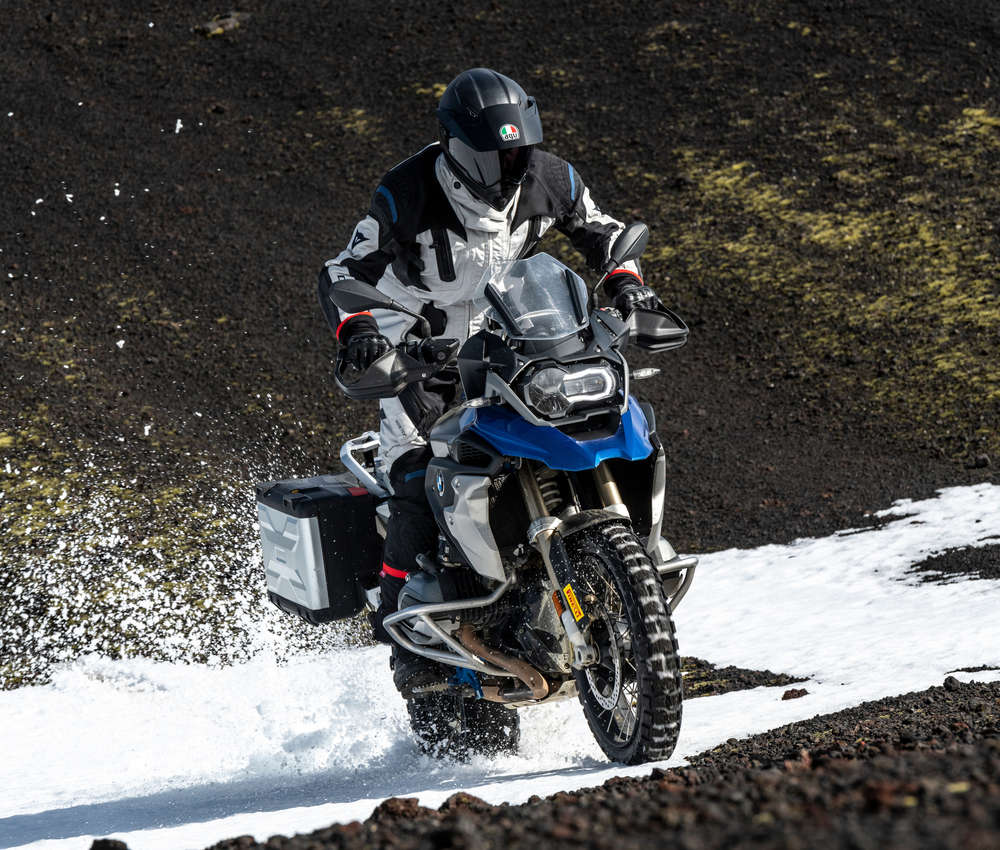 DAY 4
MÝRDALSSANDUR AND SKEIÐARÁRSANDUR DESERTS​
Brave Europe's largest glacier and the icy lagoon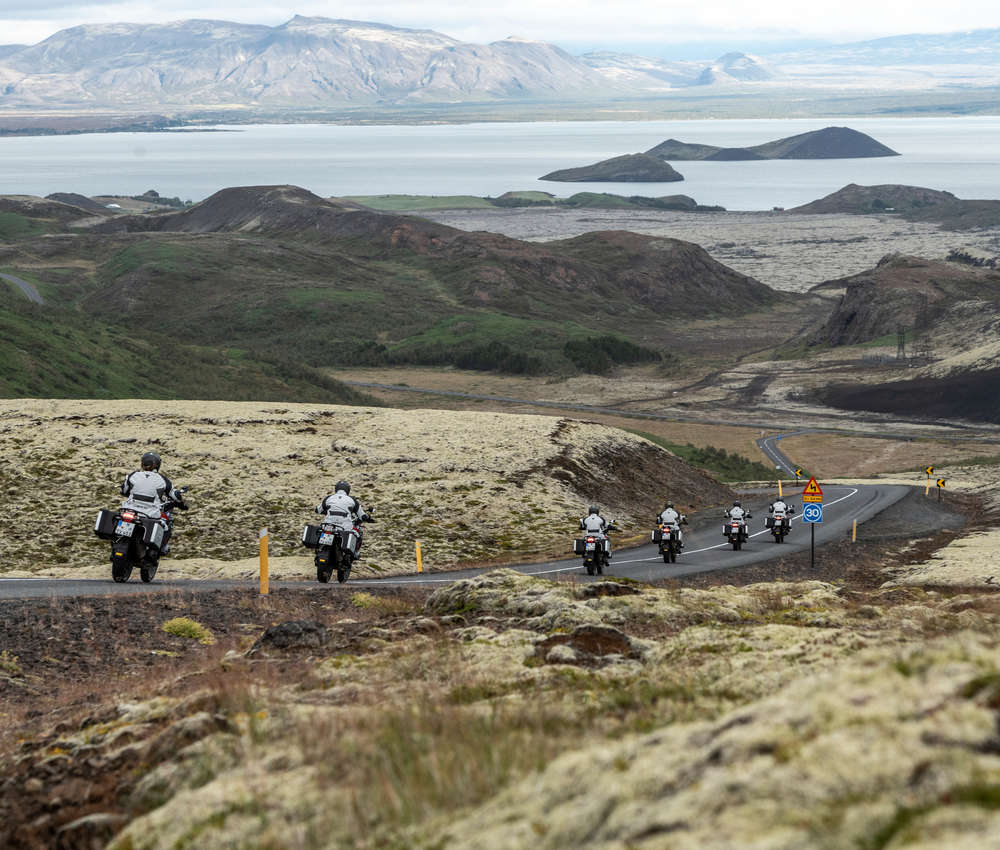 DAY 5
EASTERN FJORDS​
Climb up to the great plateau through mud and asphalt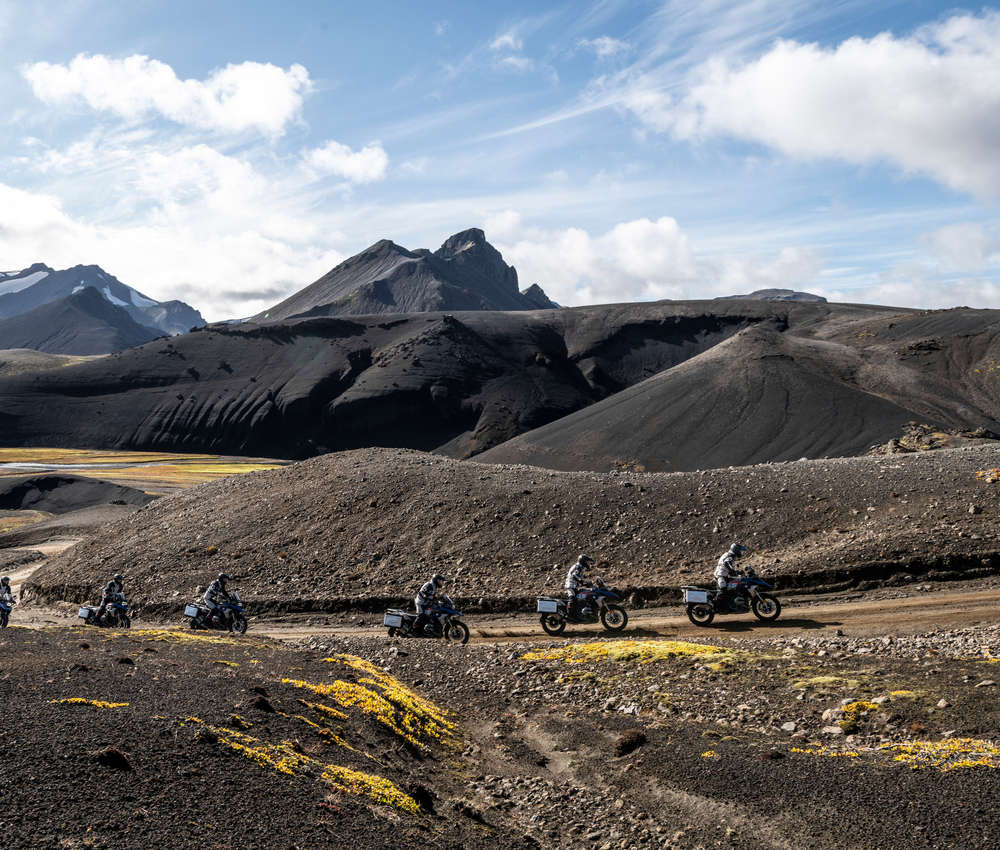 DAY 6
REACHING THE POLAR CIRCLE​
Explore the Ring Road in search of whales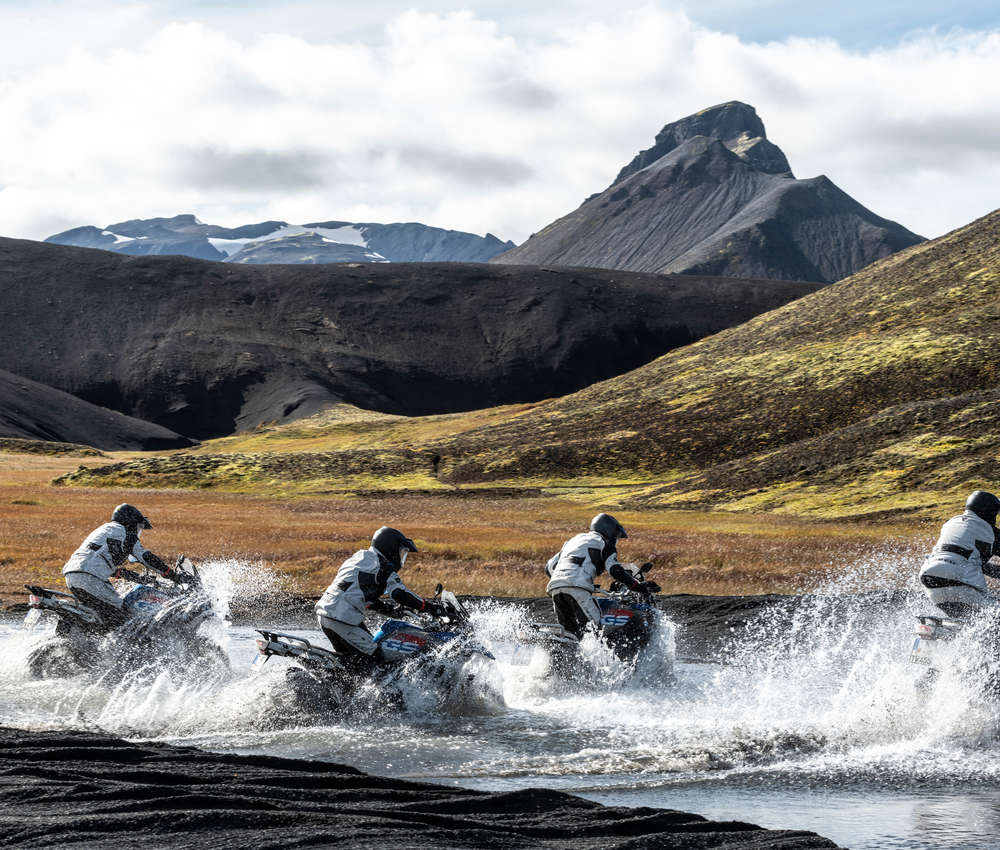 DAY 7
THE WATERFALL OF THE GODS​
Ride the spectacular road through the fjords of the Vikings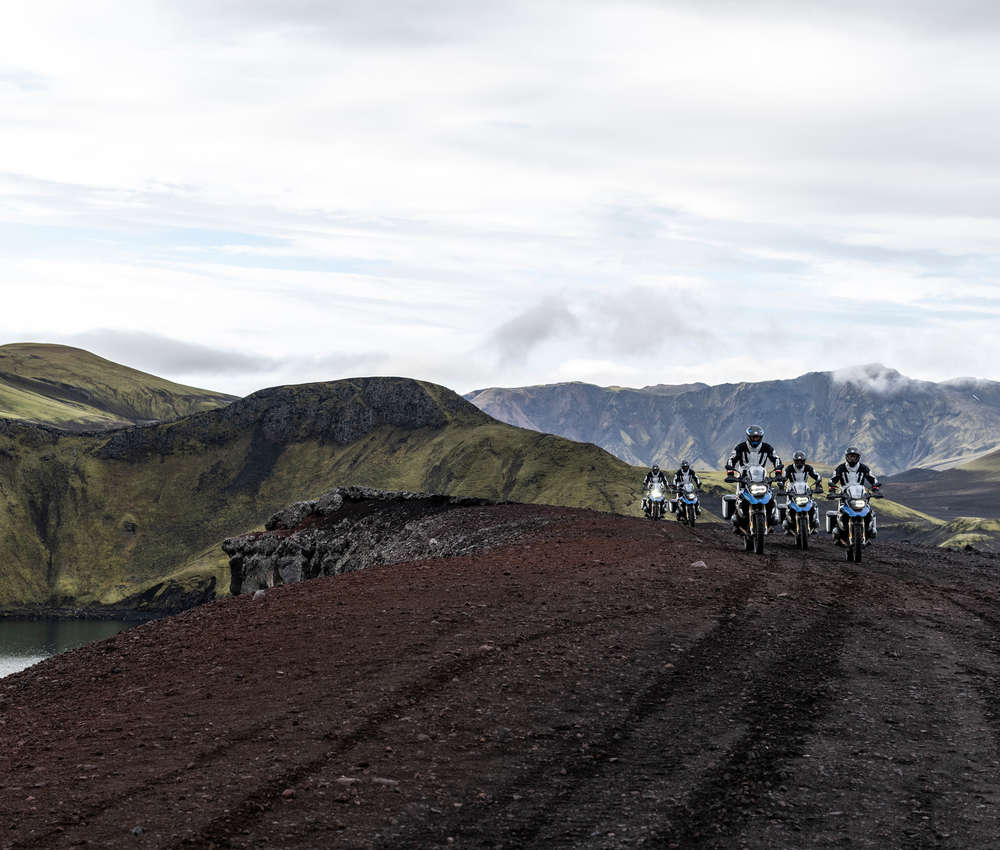 DAY 8
GRAVEL, DIRT, ROAD, LAVA​
Take the Kolugljúfur Canyon challenge all the way to the great Langjökull glacier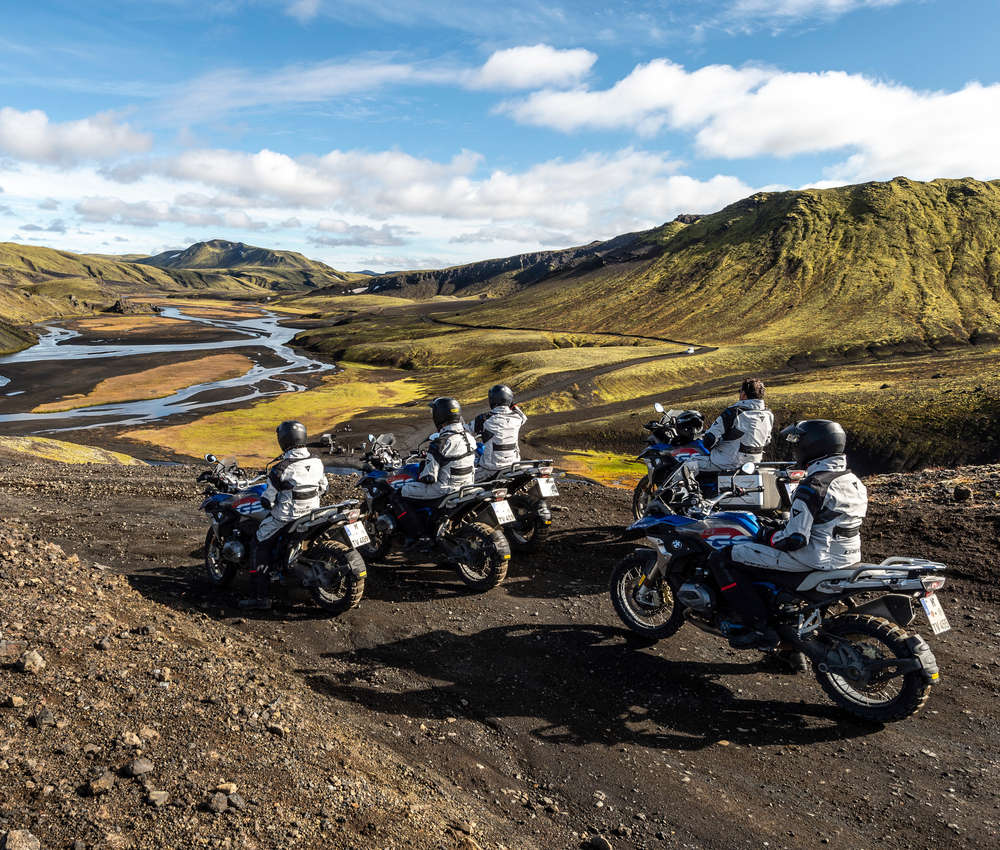 DAY 9
AN UNFORGETTABLE EXPEDITION​
The adventure ends, but our journey is never over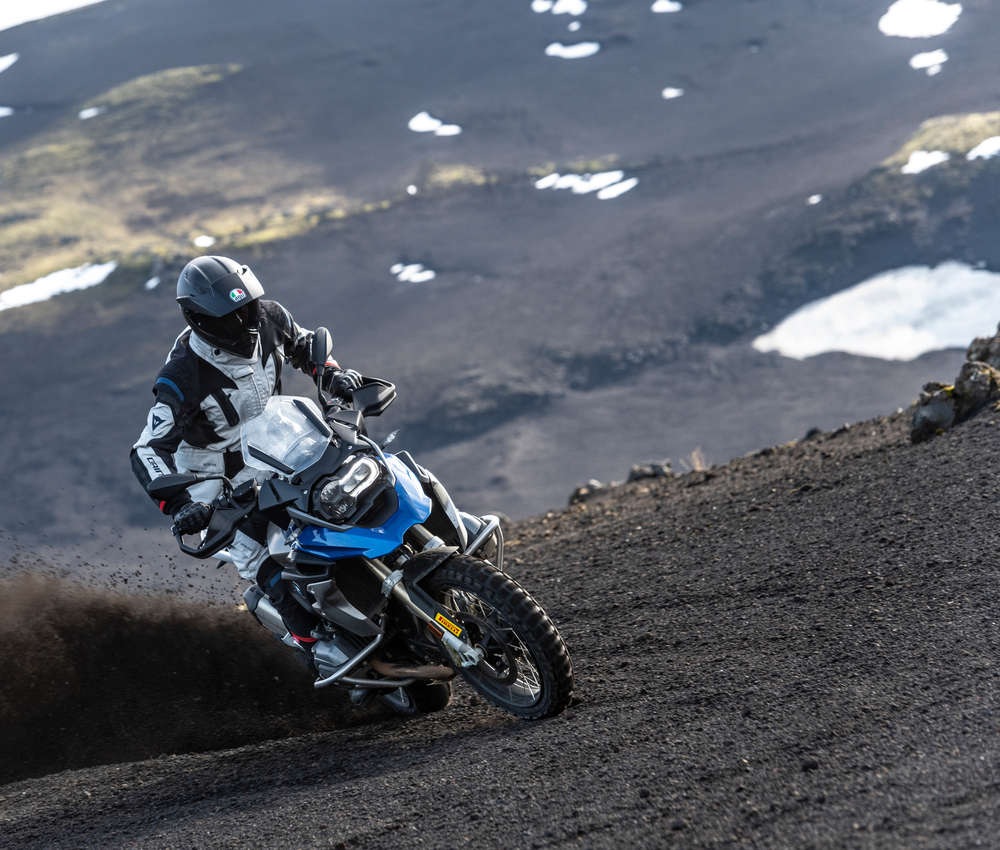 MOTORBIKE
BMW R 1250 GS HP​
Available to every participant. Equipped with Pirelli Scorpion Rally STR tires.
THE EXPEDITION OUTFIT
Top of the range Dainese and AGV gear accompanies you on adventures to the coldest places on earth.
ANTARTICA
The Antartica Gore-Tex outfit sets a new standard for motorbike exploration in the coldest lands on the planet. Designed to offer supreme thermal insulation, these garments are the ultimate choice when facing extreme riding adventures. Whatever the temperature, onwards, into the still to be discovered world.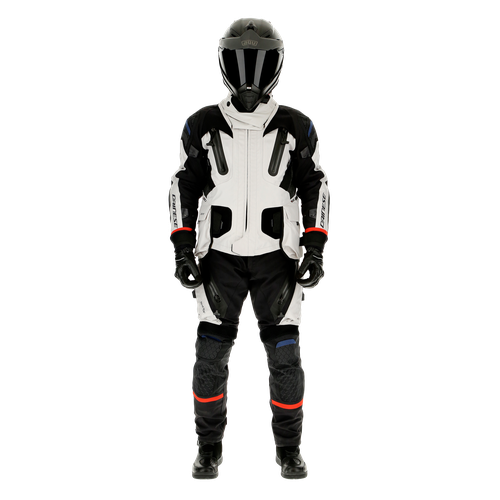 Cost to participate: 7.299,00 euro, VAT included.
The fee includes the rental of a BMW 1250 GS HP, insurance, assistance, lodging, a qualified guide, on and off-road guided training, professional photography and video service, and a complete Dainese outfit designed specifically for the expedition (valued at 4.000,00 euro, VAT included).
The fee does not include the round-trip flight to Reykjavik, but Dainese has put a hold on round-trip flights from and to Milan that are available to participants at a discounted rate if requested on or before May 28, 2019. After this date, the price of the flights is subject to change depending on availability.
WRITE TO THE EXPERIENCE TEAM
Do you need help choosing the best course for you or do you have any special requirements?
CONTACT US