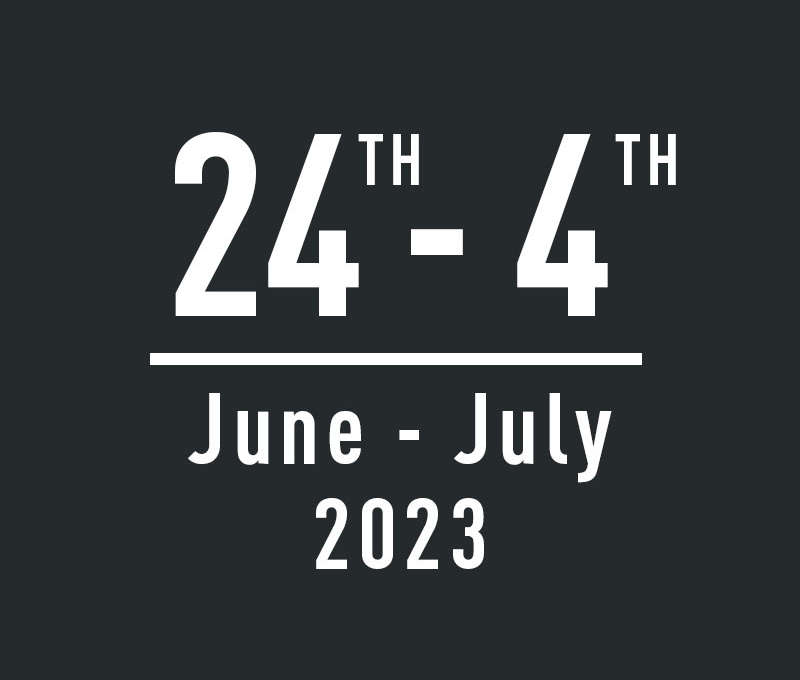 JUNE 24 - JULY 4 2023

DAINESE EXPEDITION MASTERS
THE HIMALAYAS

Ladakh (India)
DAINESE EXPEDITION MASTERS THE HIMALAYAS
An adventure on the highest passes of the Himalayas. 11 days, 1,200 km on- and off-road, crossing the most majestic Himalayan passes at over 5,000 meters above sea level, closed due to snow and ice for eight months of the year. We'll travel through mountains that are unique in the world, visit ancient Buddhist monasteries, and learn about an extraordinary people. All this on motorcycles that are environmentally friendly and respectful of these incredible natural surroundings.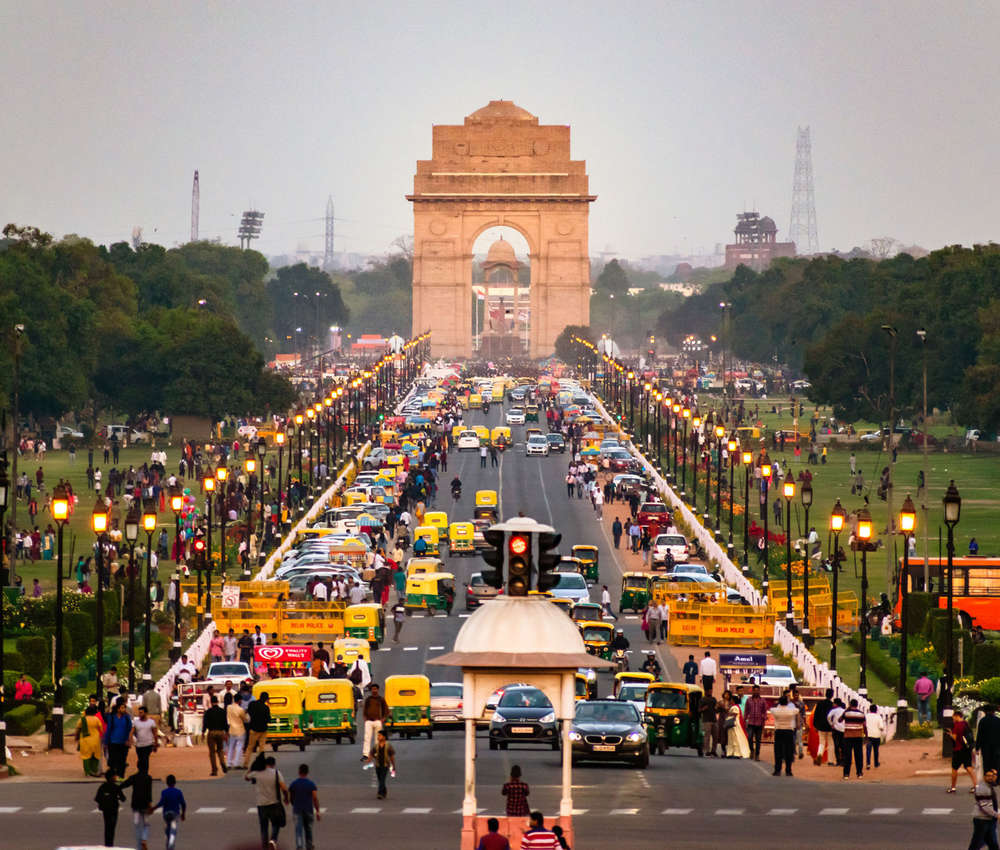 DAY 1

06/24 | ARRIVAL IN NEW DELHI​
Arrival at New Delhi airport and transfer to the hotel.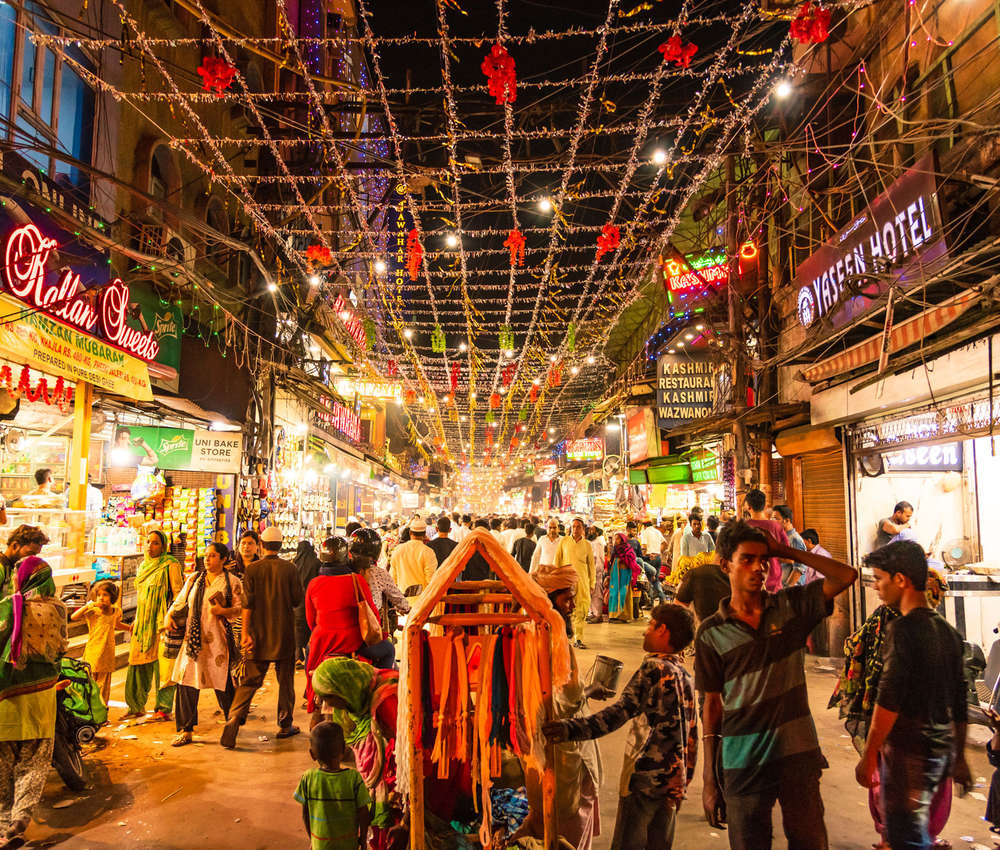 DAY 2

06/25 | DELHI TOUR
A relaxing day spent sightseeing in the Old City in Delhi. You can't go on a trip to India without fully experiencing the wonderful human nature of its capital city. In the late afternoon, briefing and expedition presentation.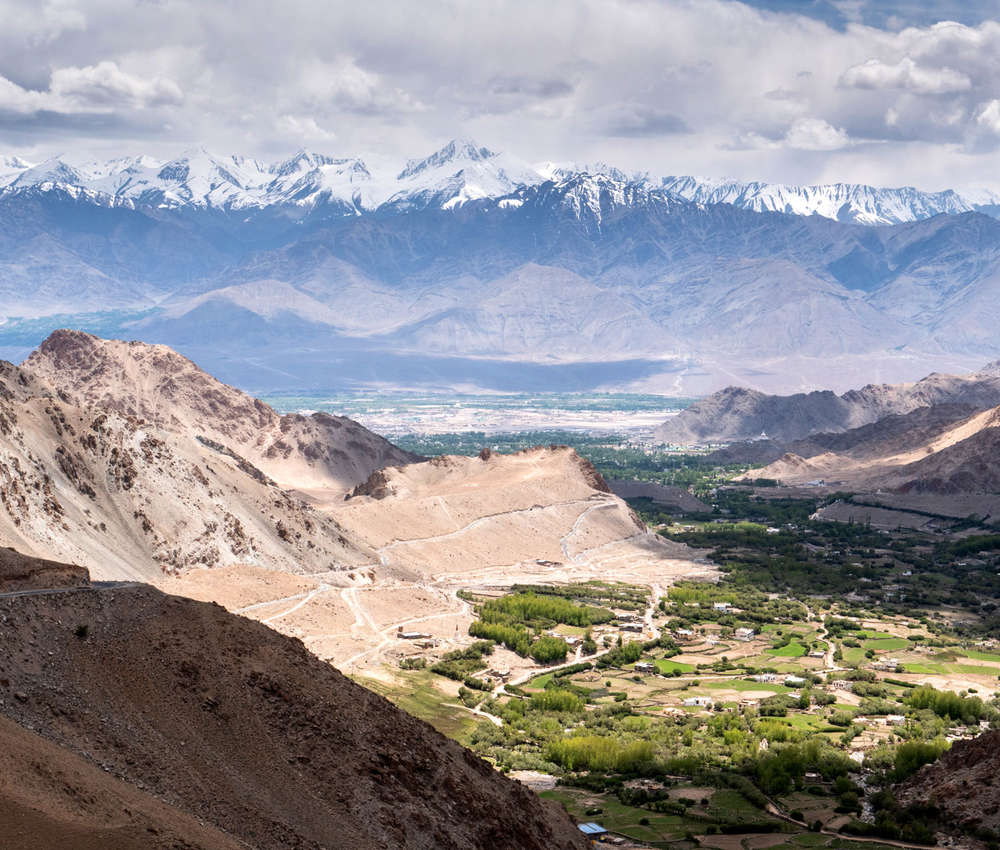 DAY 3

06/26 | NEW DELHI - KULLU (flight) - MANALI (transfer) - KASHERI VIEW POINT - HAMPTA PASS

Route (80 km) 3 hours
Air India flight to Kullu early in the morning and transfer by car to Manali, a town located in the northern part of the Kullu Valley, from where our adventure among the clouds will begin.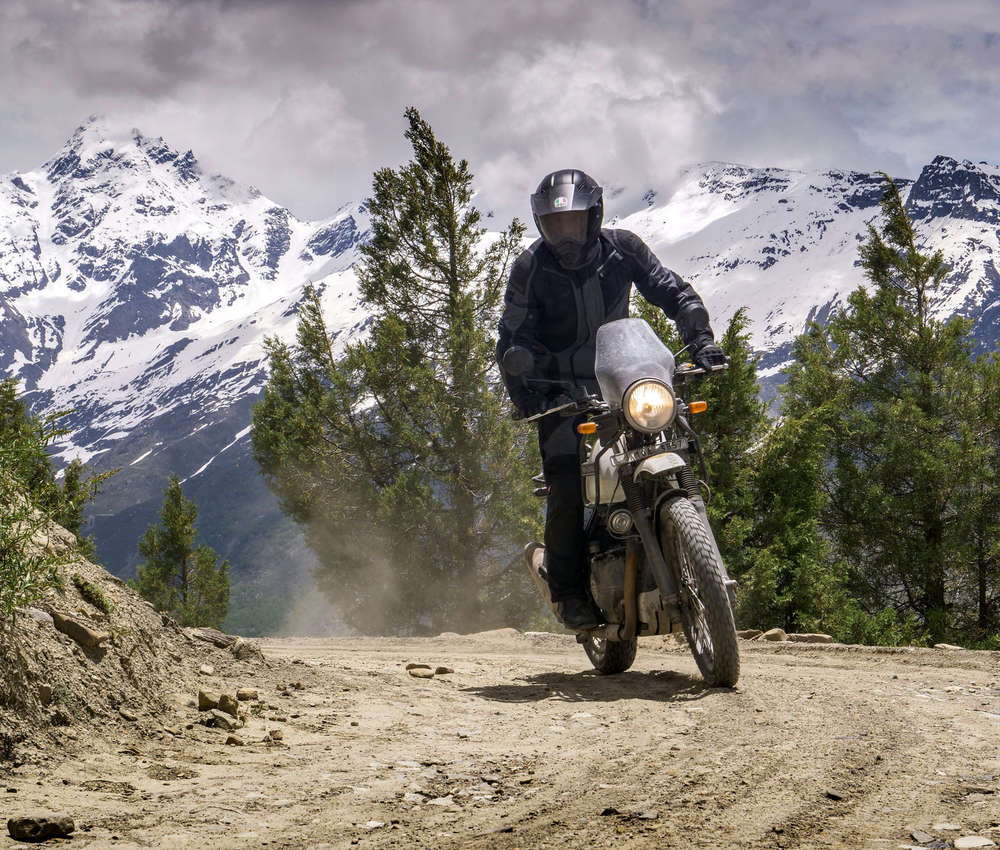 DAY 4

06/27 | MANALI - KEYLONG

Route (120 km) - 5 hours
The real adventure through the Himalayas begins, among the clouds of Ladakh, as we set out for Keylong (2,580 m) and tackle the first legendary Himalayan passes. The Rohtang Pass (3,980 m) is the first of the many passes we will cross.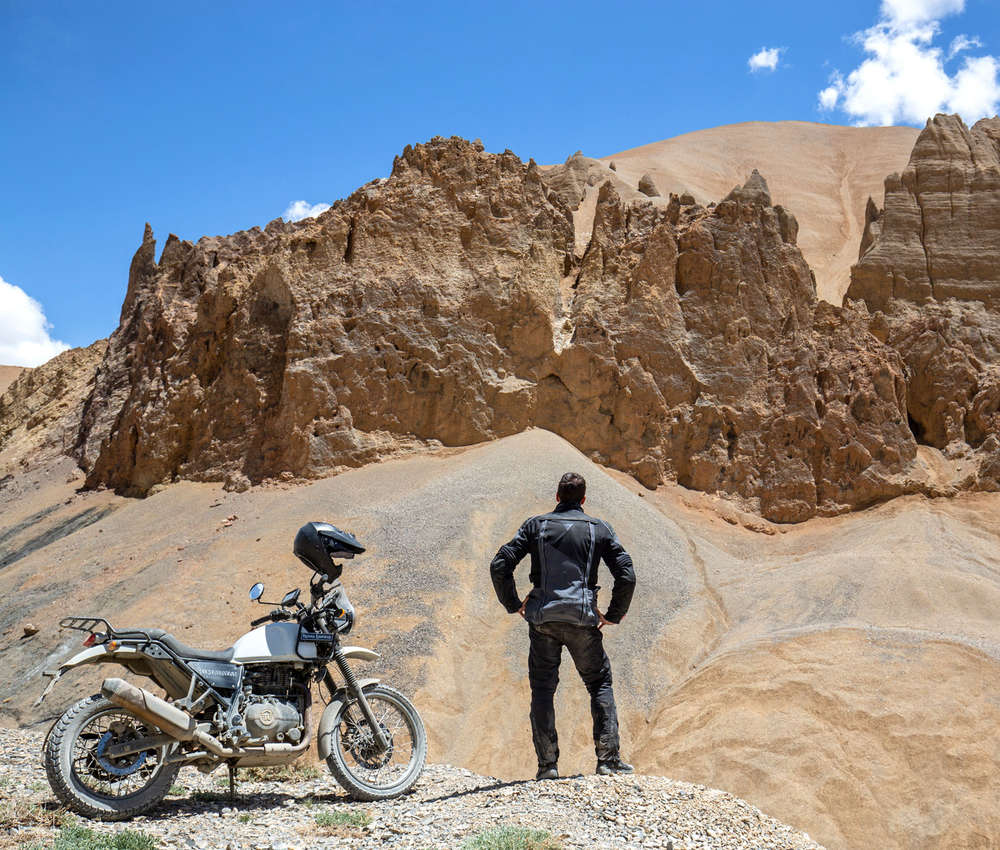 DAY 5

06/28 | KEYLONG - SARCHU

Route (150 km) - 6 hours
This is one of the most beautiful and suggestive stages of the trip, one that will remain etched in your memory all your life. At almost 5,000 m, the Baralacha La Pass (4,890 m) is also called the 'Switzerland of India'; we'll then descend to the Sarchu Plateau, an incredibly majestic and wild region. Here, we'll truly get lost in the clouds, surrounded by towering mountains, carved canyons and in temperatures that are often freezing even in summer.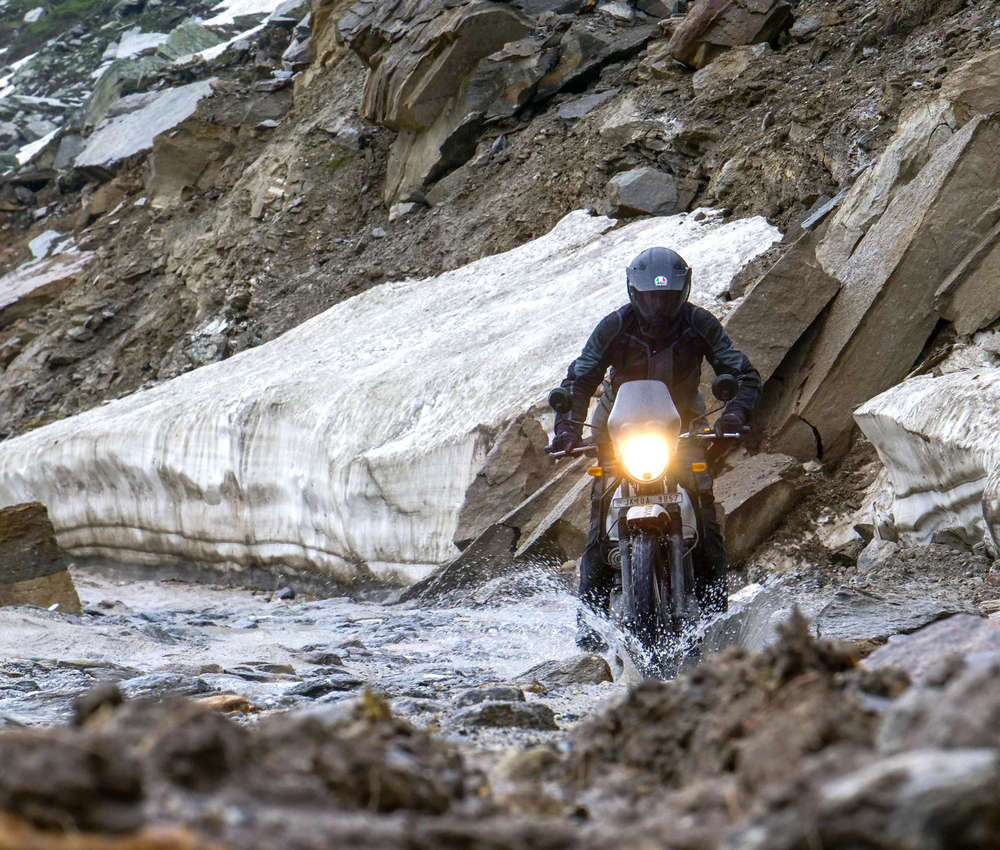 DAY 6

06/29 | SARCHU - SAKTI

Route (230 km) - 6 hours
Ride to Sakti, a small village on the way to the Nubra Valley, hitting the first "5,000 m" point of our expedition through the Himalayas, the Lachungla Pass (5,065 m). In the afternoon, we'll continue toward the second highest pass of our journey, the Tanglag La Pass (5,350 m).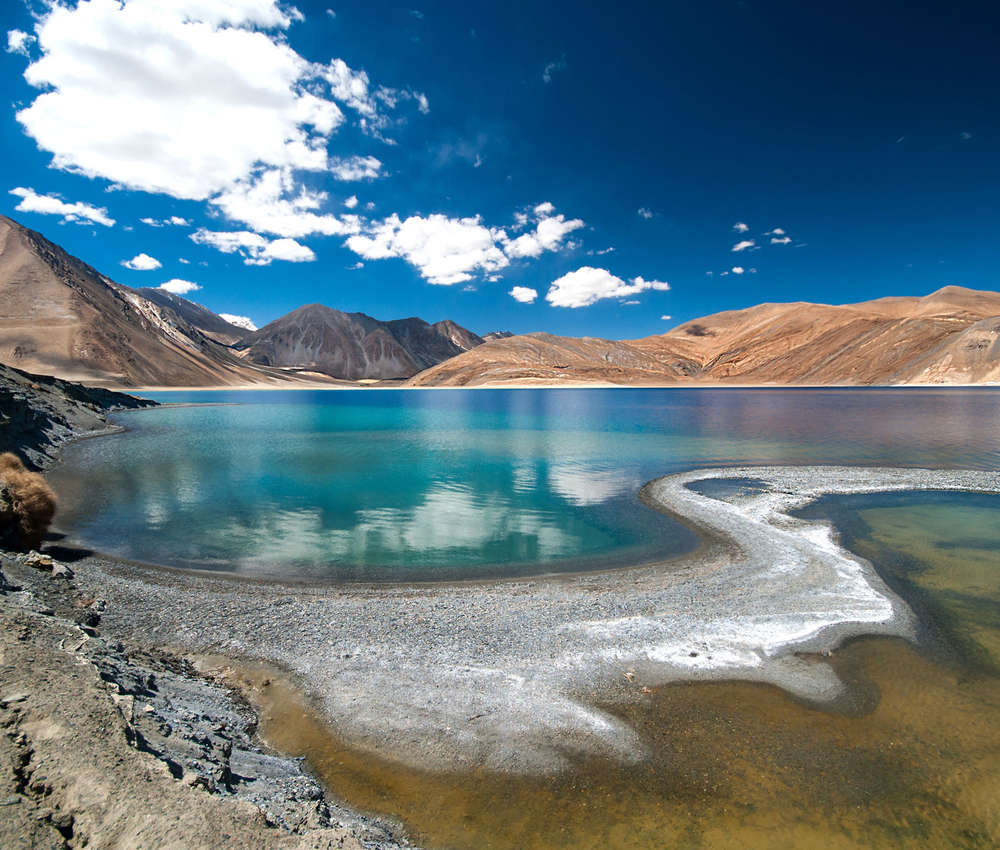 DAY 7

06/30 | SAKTI - WARI LA PASS - PANGONG LAKE

Route (200 km) - 6 hours
CiA nice challenge soon awaits us, at about 30 km from our hotel, as we'll climb the unpredictable yet wonderful Wari La Pass (5,312 m), from the top of which we'll enjoy the beautiful scenery of the Nubra Valley. The descent from the pass will take us to the beautiful Pangong Lake, the largest body of water in the Himalayan mountain range, at an elevation of 4,250 m.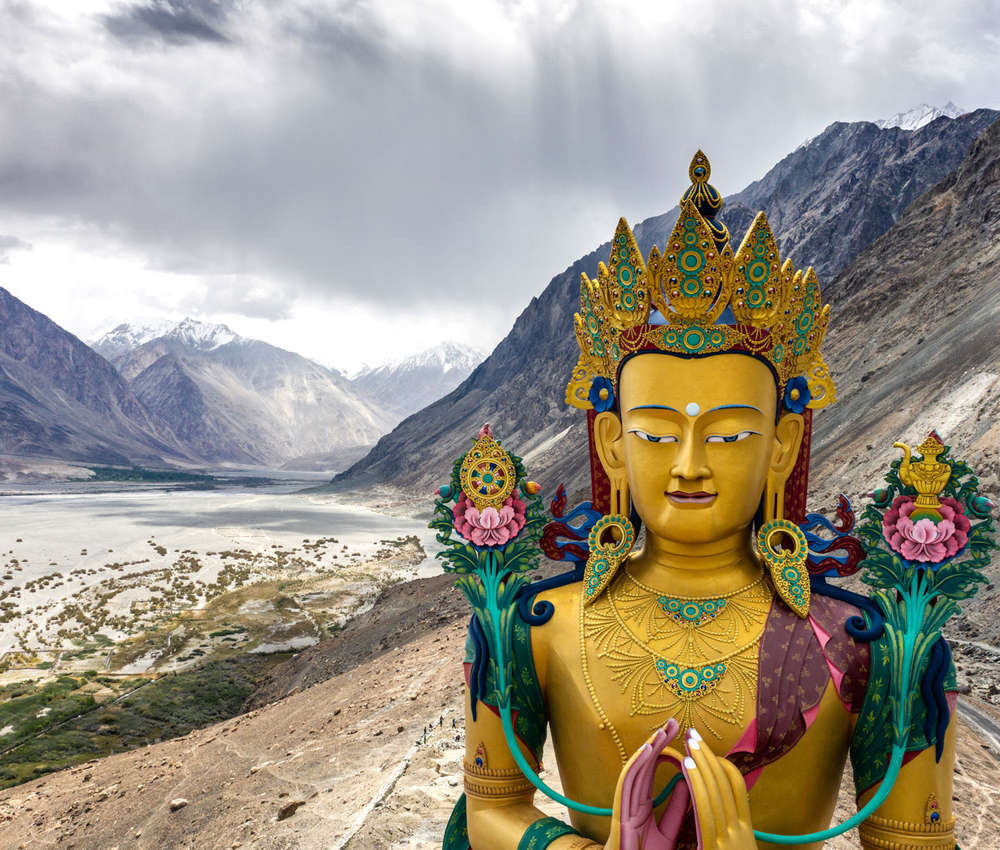 DAY 8

07/01 | PANGONG LAKE - NUBRA

Route (230 km) - 6 hours
Departure by motorcycle toward the Nubra Valley, a legendary place that was once a transit route for caravans coming from China, which entered Tibet through the Karakorum Pass and then went on to India.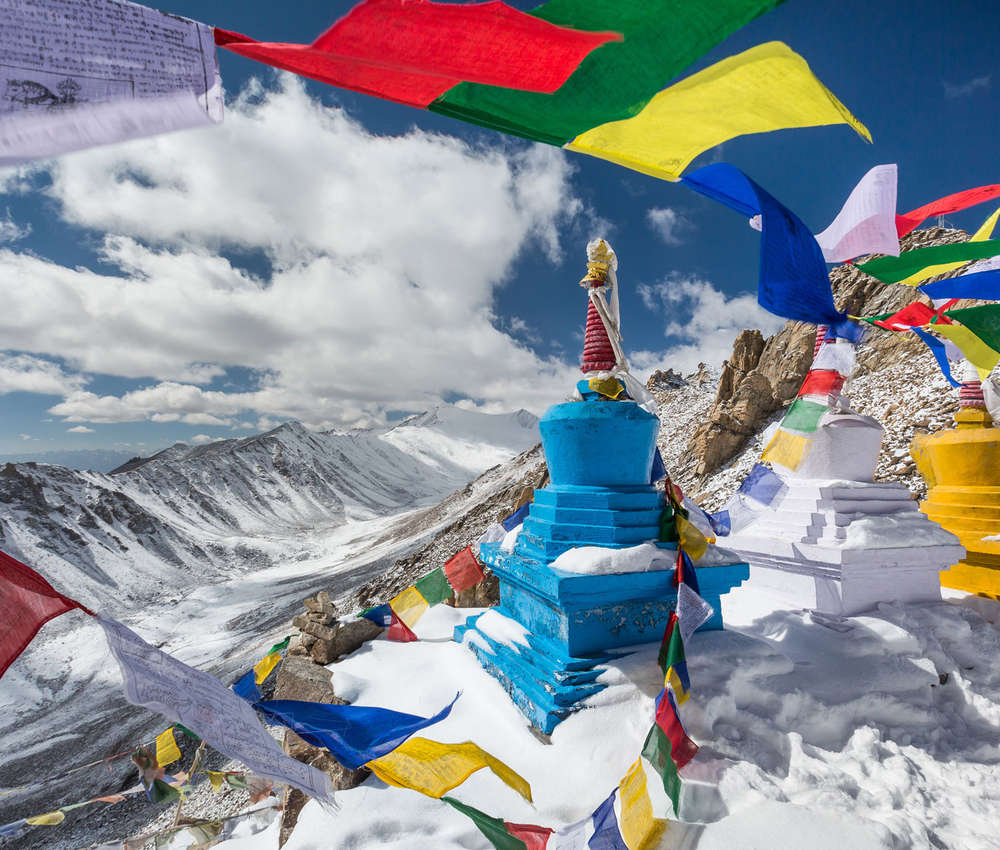 DAY 9

07/02 | NUBRA - KHARDUNG LA PASS - LEH

Route (150 km) - 5 hours
Visit to the Nubra Valley, as well as the Sumung and Panamik monasteries, to see the large 30-meter-high golden Buddha. We'll then leave for the ancient city of Leh, which is considered the capital of Ladakh, riding along the world's highest carriageway to the Khardung La Pass, at an elevation of 5,602 m – a destination for many travelers from all over the world.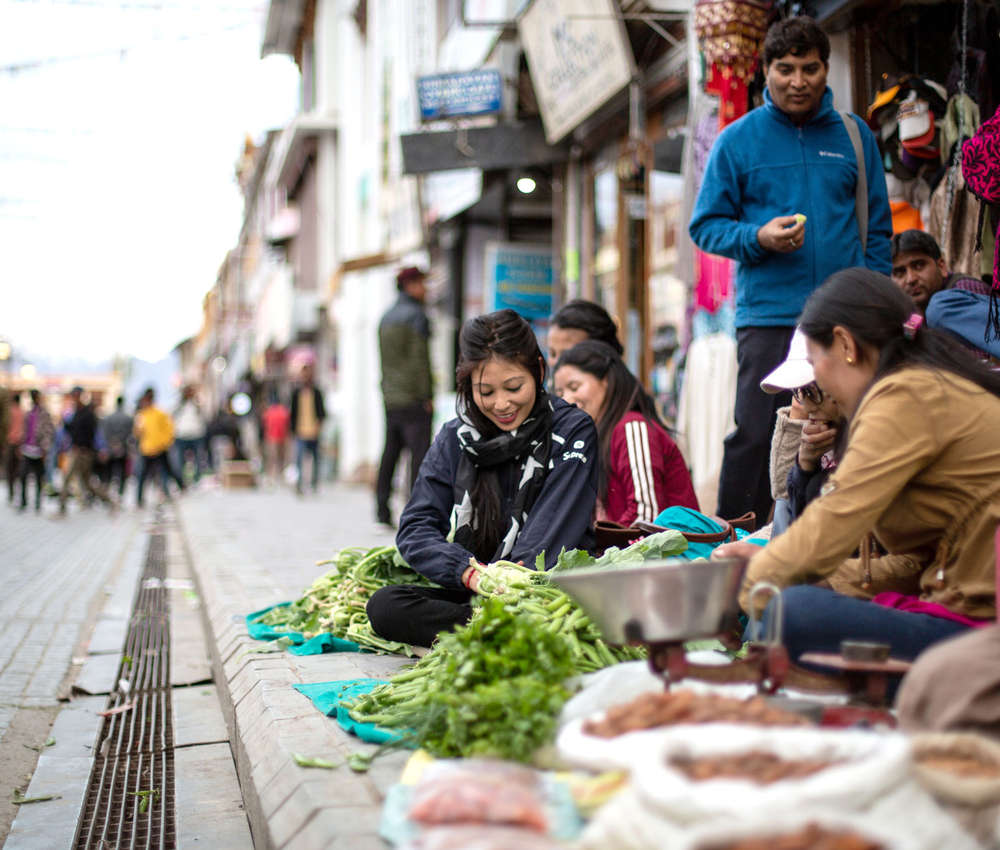 DAY 10

07/03 | VISIT TO LEH, CAPITAL OF LADAKH
We spend the day visiting the capital of Ladakh, which offers some splendid insights into the human nature of this strong people living in the mountains – real mountains, which can be unwelcoming and harsh most of the time.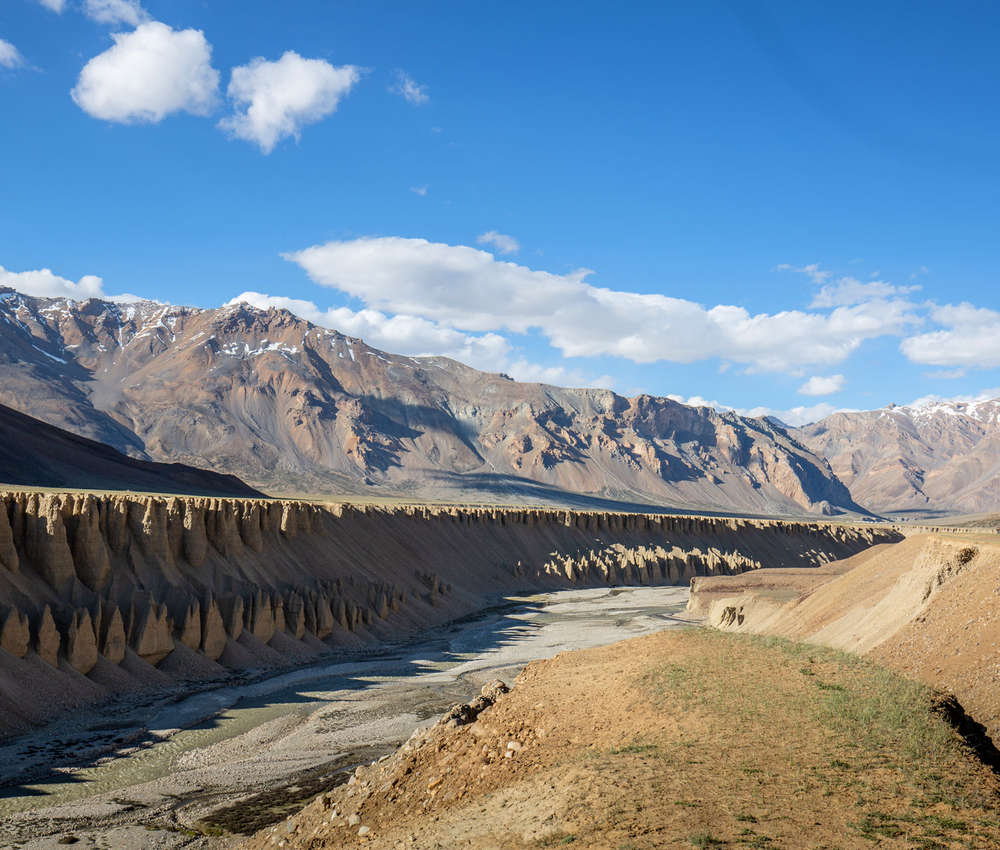 DAY 11

07/04 | LEH - NEW DELHI
Transfer to the airport to catch the flight to New Delhi. You'll take a Go Airlines flight to New Delhi early in the morning, check-in at the hotel, have lunch and enjoy some downtime before the return flight.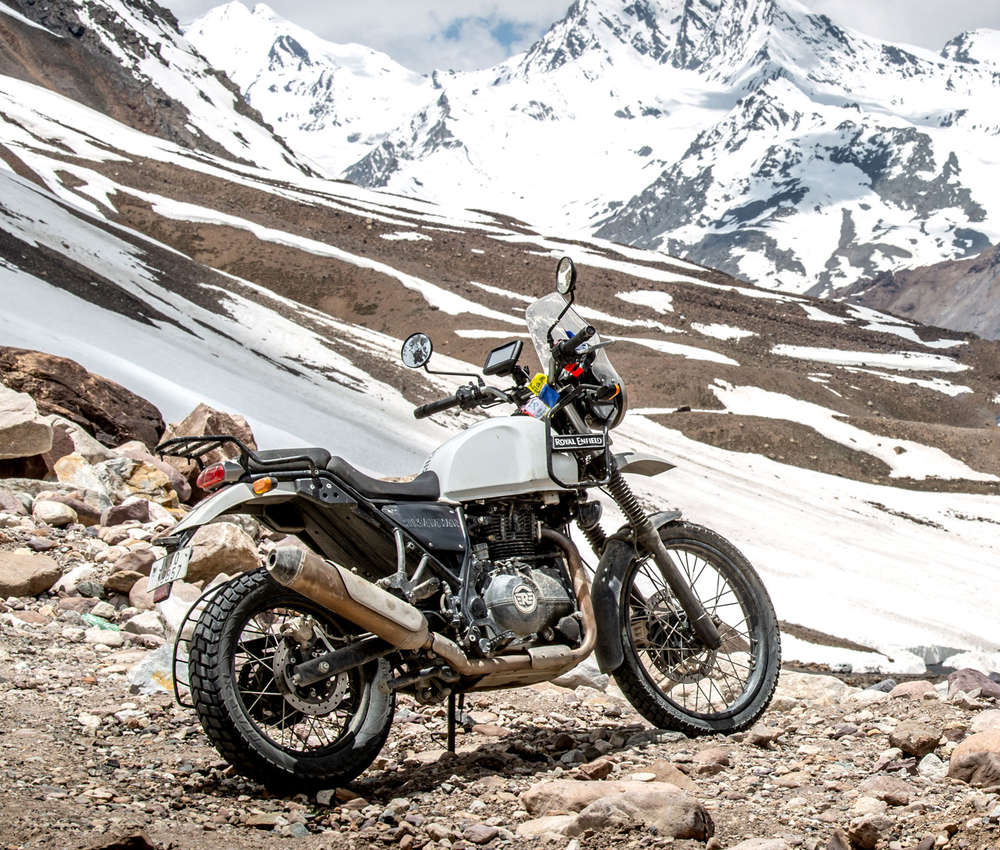 MOTORBIKE

ROYAL ENFIELD

HIMALAYAN 400
Displacement | 411 cc
Power | 24 HP (18 kW) @ 6,500 rpm
Torque | 3 kgm (33 Nm) @ 4,000 rpm
Weight in running order | 191 kg
Seat height | 800 mm

The HEKLA outfit is designed to guarantee outstanding thermal insulation and total protection in the most extreme conditions, owing to its ABSØLUTESHELL™ PRO 20K laminated membrane, a veritable shield against any atmospheric agent. Extreme breathability and large air vents make it ideal even when the temperature rises.
Participation fee: Rider € 7.790, passenger € 6.790,
VAT included
The participation fee includes:
Dainese apparel kit specially designed for the trip (value approximately €4,000)
Two economy class domestic flights and related hotel/airport transfers: 06/26 New Delhi - Kullu and 07/04 Leh-New Delhi
Use of Royal Enfield Himalayan 400 + full motorcycle damage and third party liability insurance
Refueling
10 nights' stay in a double room with private bathroom
breakfasts, lunches and dinners
Professional guide + Dainese staff
Local Indian guide
4x4 assistance vehicle to transport luggage
Mechanical assistance
Medical assistance (a doctor will be on-hand)
Professional photographer and videographer
Entrance fees to sites, monuments and monasteries scheduled for the expedition
Travel documents
Average riding experience is needed – no particular difficulties are expected but there will be considerable off-road stretches requiring an adequate riding level to tackle dirt roads. An international driving license is required.
WRITE TO THE EXPERIENCE TEAM
Do you need help choosing the best course for you or do you have any special requirements?
CONTACT US