In the motorcycling world, total protection is an endless quest, which is why Dainese has never stopped innovating. WE'VE GOT YOU COVERED!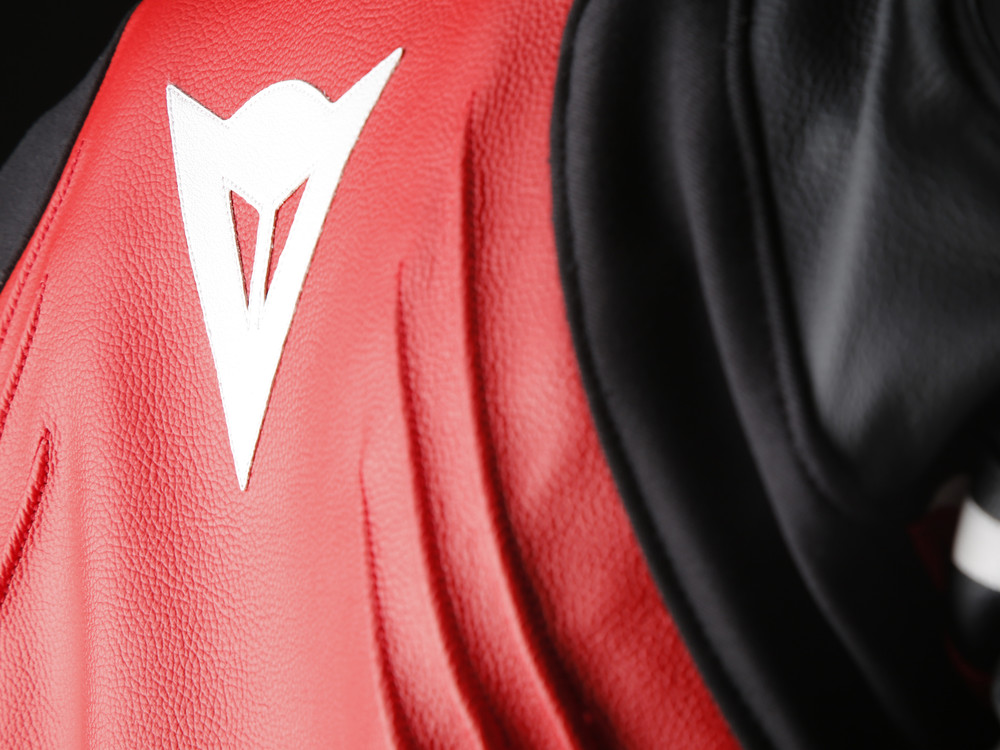 TUTU LEATHER
Dainese developed and engineered this genuine cowhide leather with the protection of the rider in mind, ensuring high performance levels in terms of abrasion, tear, cutting and traction resistance.

The quality of the carefully selected raw material guarantees unprecedented flexibility and softness. State-of-the-art leather finishing technologies applied to the Tutu leather translate into exceptional driving comfort and reliable water and oil repellent properties.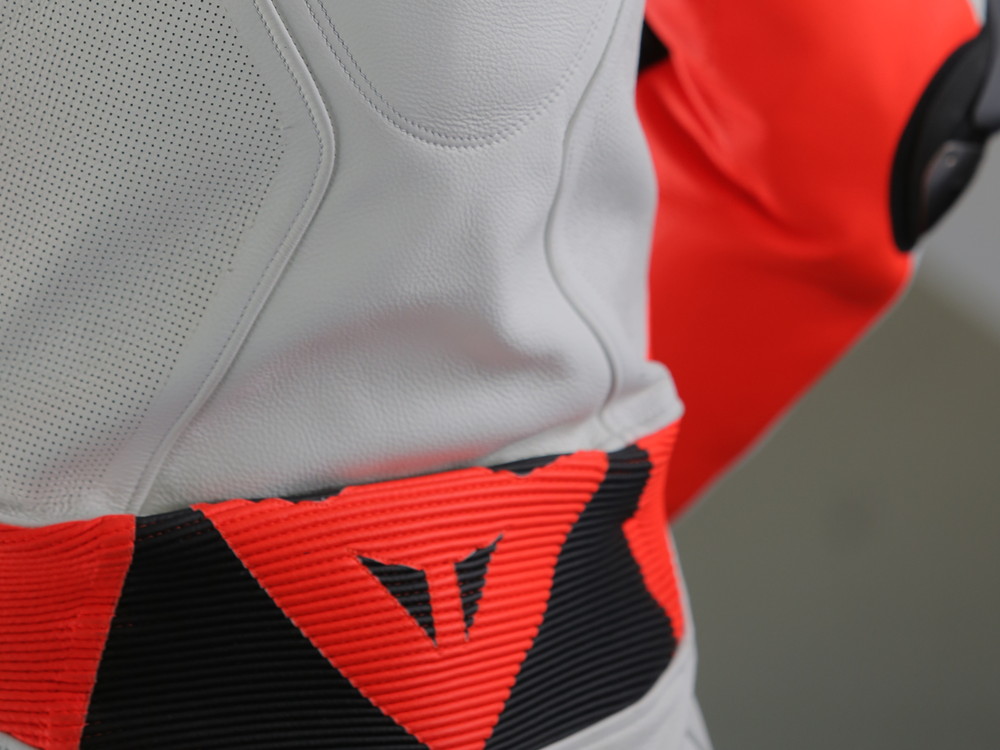 D-SKIN 2.0
A further level of excellence is achieved by the D-Tec Department with the D-Skin 2.0. Starting from carefully selected full-grain cowhide leather featuring long intact fibers, Dainese engineered and developed processes to attain new benchmarks in abrasion, traction and tear resistance.

Because of its softness and flexibility beyond comparison, the D-Skin 2.0 is extremely comfortable, although maintaining the same thickness of other cowhide leathers present in the collection. Special treatments with resins and silicon waxes improve the technical features of this excellent leather.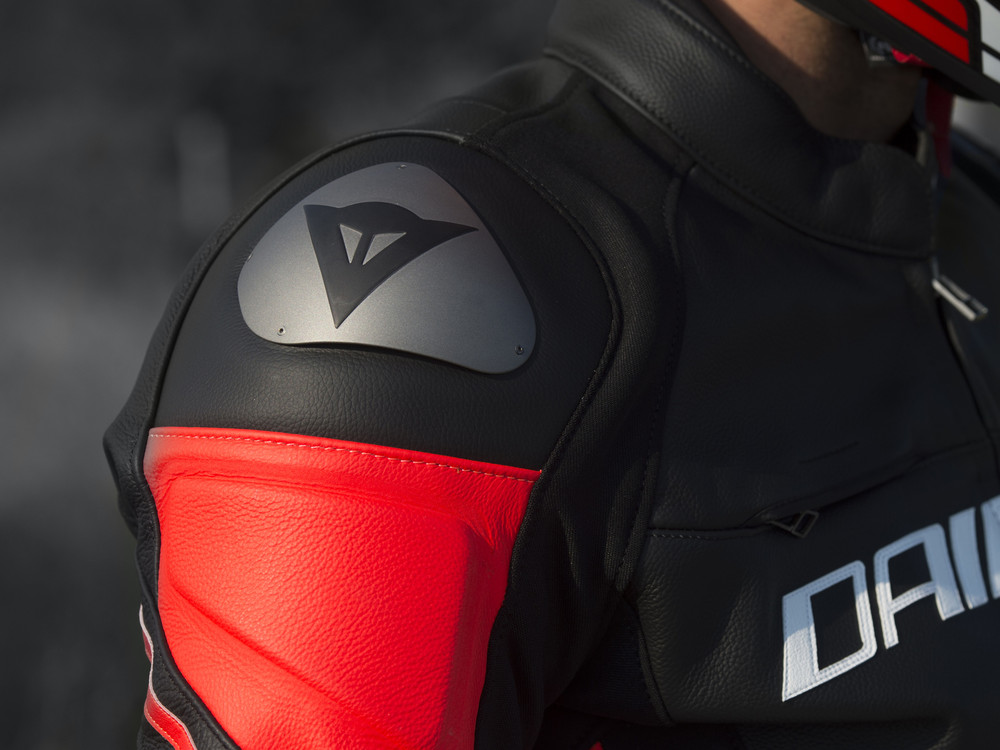 TITANIUM & ALUMINUM SHOULDERS
Harnessing the many benefits of titanium and aluminum – from light weight to outstanding abrasion resistance and controlled sliding – this new-design shoulder armor benefits from seamless integration and increased coverage to provide outstanding protection. Advanced multilayer undershell protection dissipates impact forces to CE 1621.1. Level 2.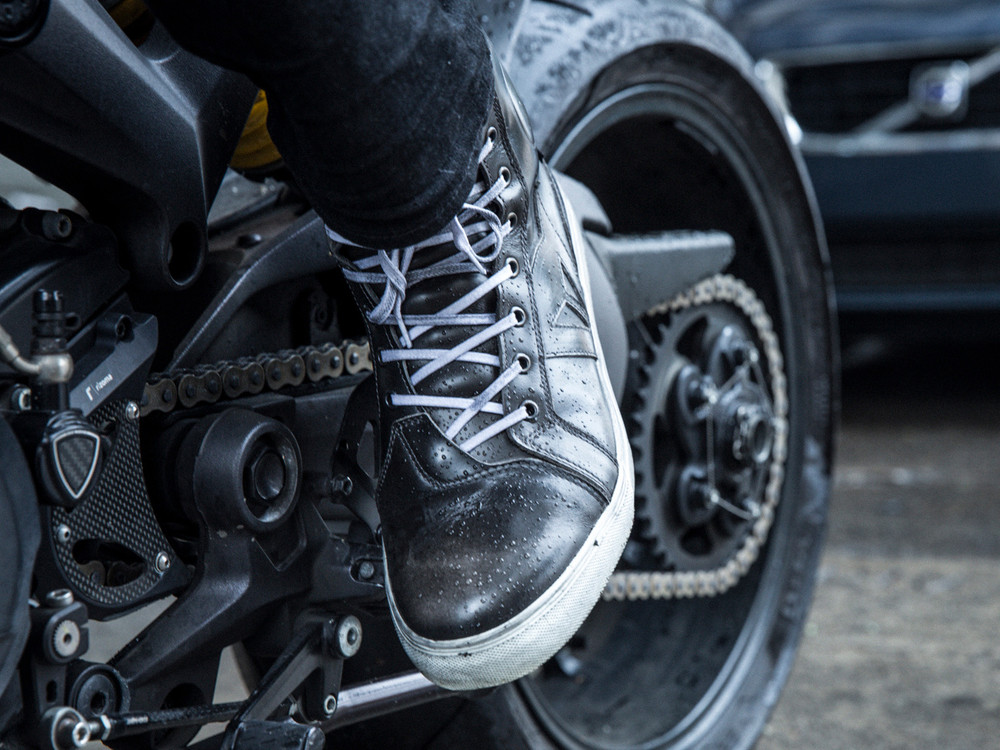 D-WP®
D-WP® is a material developed exclusively for footwear and ensures maximum comfort in any weather conditions. Products designed with D-WP® technology have excellent waterproof and water-repellent properties, performance guaranteed by the specific structure of the material and by special surface treatments. D-WP® textiles undergo rigorous testing to simulate the reaction of products to different weather conditions and to different stresses.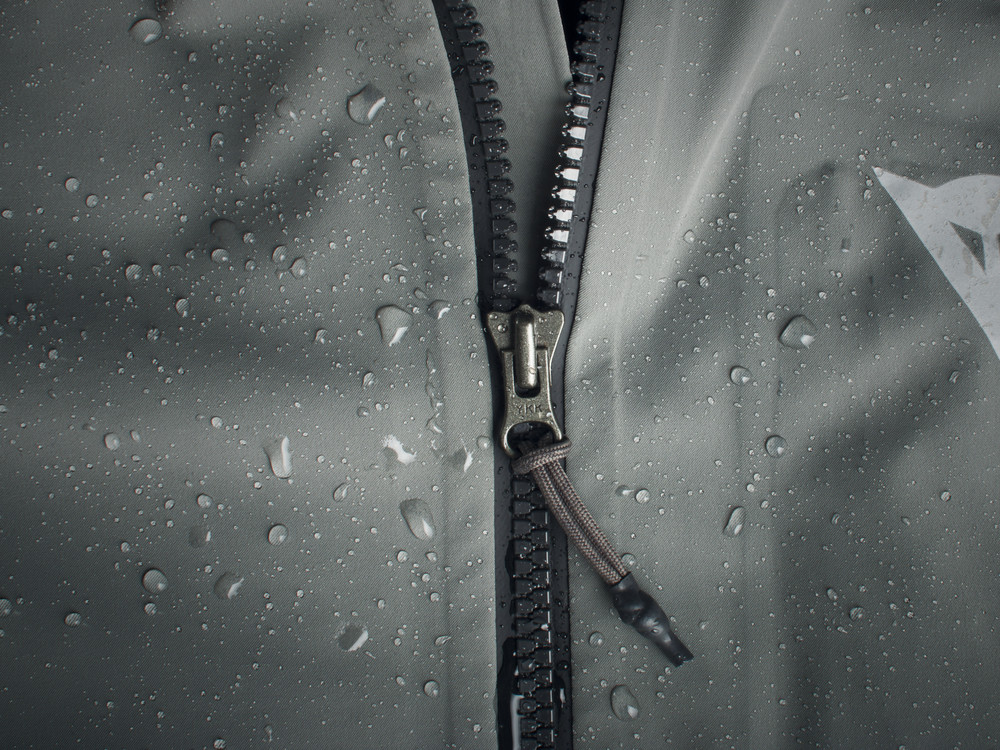 D-DRY® PLUS
D-Dry® Plus is a proprietary microporous laminated structure that creates a waterproof and breathable fabric. Micropores are thousands of times smaller than a drop of water, but larger than water vapor, so they exclude water allowing moist vapor on the inside to move outward.

D-Dry® Plus is devised of a unique, new three layer construction. This includes an ultra lightweight scrim fabric that is laminated on the back of the waterproof/breathable layer, sandwiching between the scrim, the membrane and the face fabric. This new overall construction is lighter, more packable and more durable.

D-Dry® Plus effectively balances protection from rain and snow on the outside (30.000 mm water column) with the ability to let warm perspiration escape outward during high-output activities (30.000 g/m2/24hrs).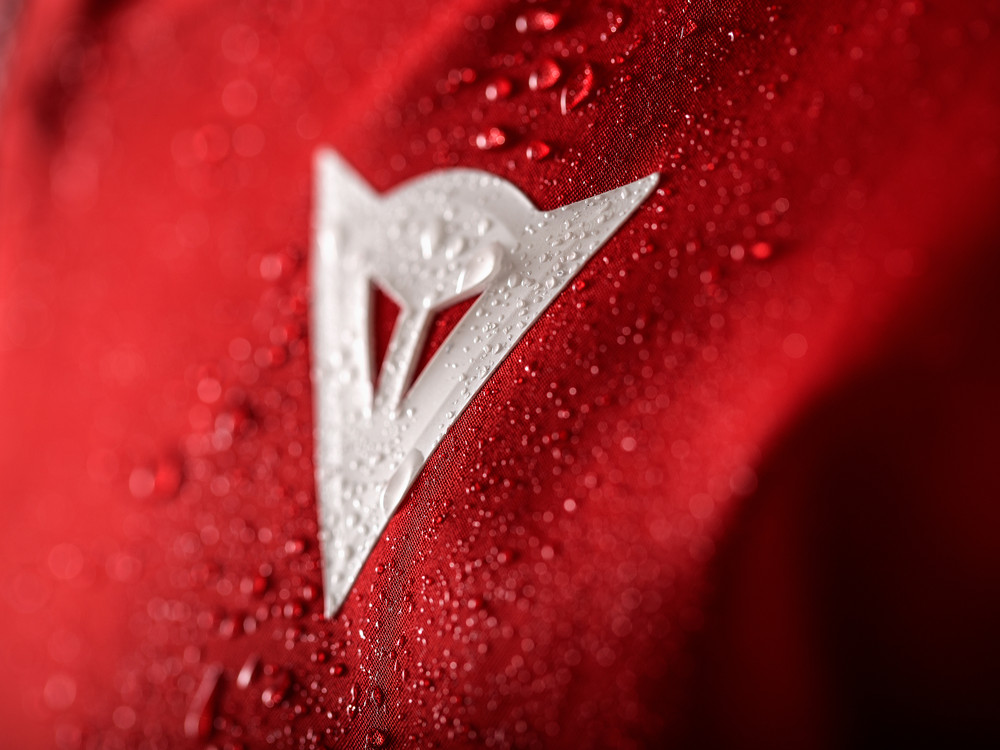 DERMIZAX
Dermizax™ EV is a waterproof, windproof, and wicking membrane that utilizes moving molecules, as opposed to most other membranes which have micropores. This offers a number of advantages and makes Dermizax™ shell clothing the very best on the market thanks to its high performance and superior durability. The Dermizax™ membrane is extremely flexible.

It has an elasticity of more than 200%. In practice, this means that the membrane can be stretched up to twice its own length in four directions. This ensures that Dermizax™ garments are very comfortable to move in, while reducing the risk of delamination during extreme activities.