PISTA GP RR E2206 DOT - SOLELUNA 2022
Price reduced from

CHF 1.949,00

to
-30%
CHF 1.364,30
PISTA GP RR E2206 DOT - SOLELUNA 2022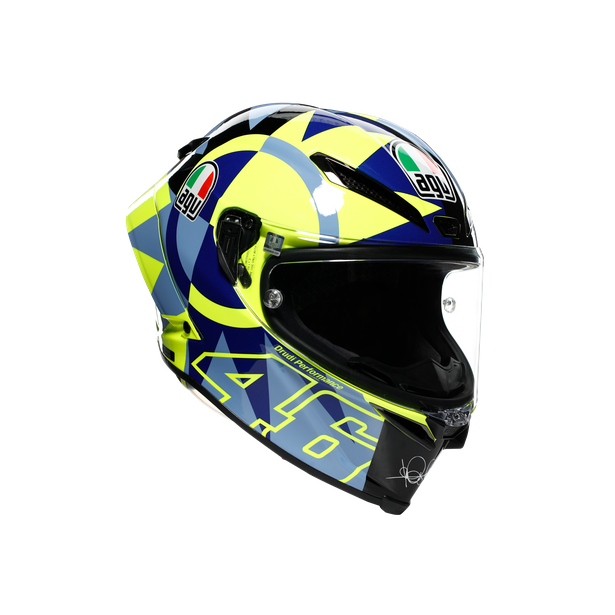 - 30%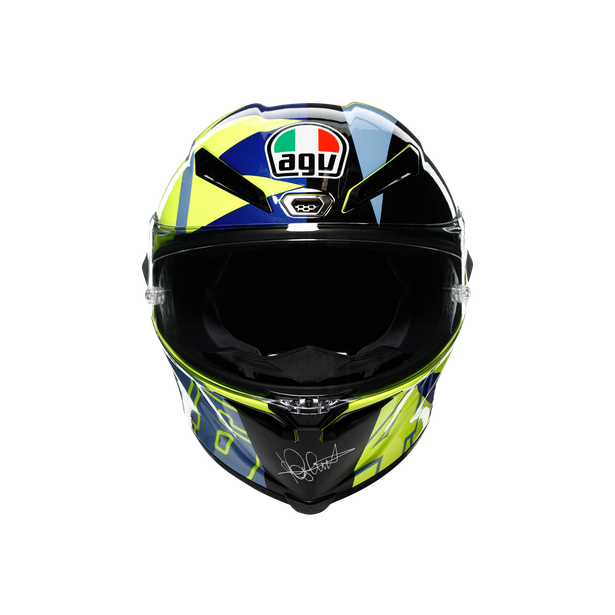 - 30%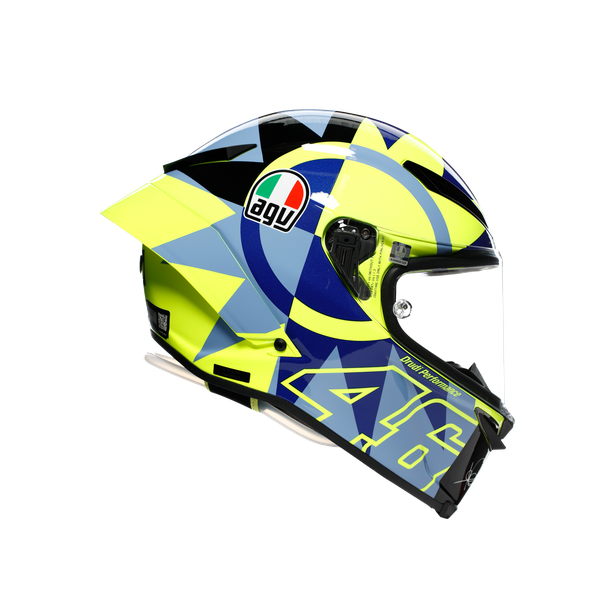 - 30%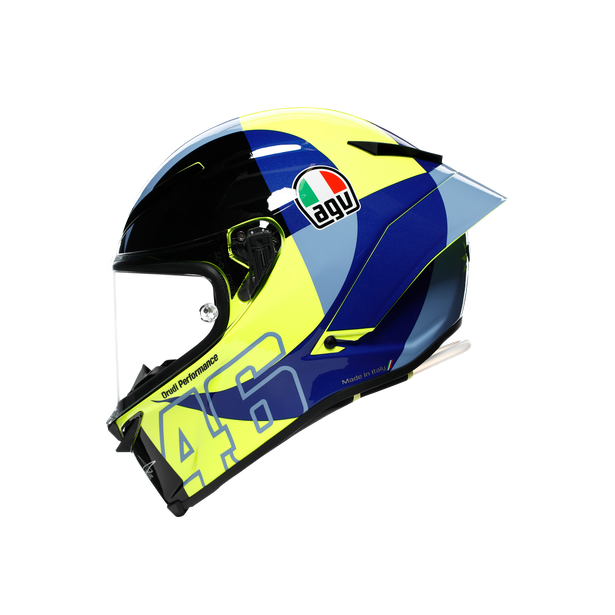 - 30%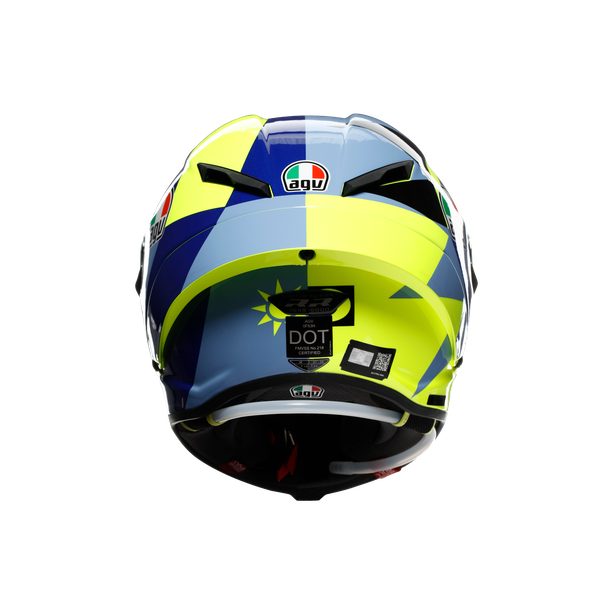 - 30%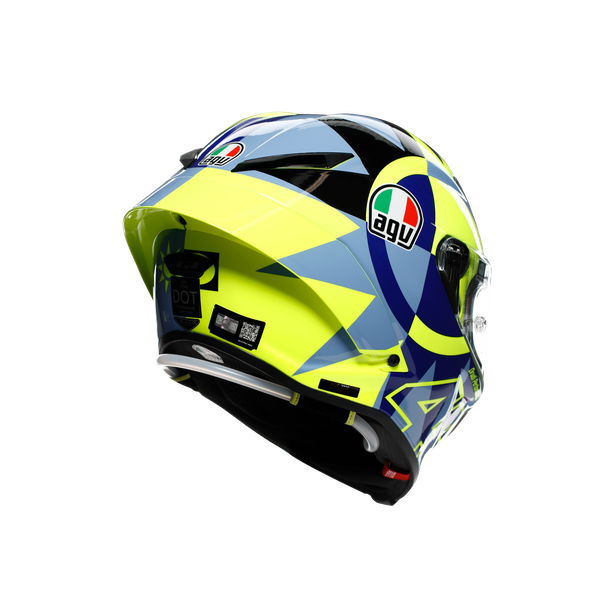 - 30%
- 30%
Price reduced from

CHF 1.949,00

to
-30%
CHF 1.364,30
PISTA GP RR LIMITED EDITION SOLELUNA 2022 - The most advanced racing helmet in the world worn by Valentino Rossi in the 2022 season, in a limited edition.
Read more
BACK
The PISTA GP RR LIMITED EDITION SOLELUNA 2022 features the iconic Valentino Rossi livery in its exclusive 2022 version.

Pista GP RR is an exact replica of the AGV helmet used by champions in the World Championship. It has therefore received the new FIM homologation , which certifies the highest possible level of protection, even against any dangerous twisting of the head.

Every detail is designed to ensure ultimate performance. The Extreme Carbon shell in 100% carbon fiber guarantees extraordinary lightness, which makes it effortless to wear. Its shapes and metal air vents are studied in the wind tunnel and tested by AGV athletes in order to ensure the best aerodynamic penetration and the greatest stability at high speeds, also due to the innovative profile of the rear PRO Spoiler .

Boasting 5 mm thickness, the optical class 1 Ultravision visor is an integral part of the protector that allows 190° panoramic vision. This means the rider sees the track, adversaries, and obstacles more clearly, before anyone else.

The exclusive 360° Adaptive Fit system allows for complete customization of the interior, giving the rider the possibility to select the ideal thickness for the upper part of the head, nape, and cheeks. This essential level of comfort leaves the rider free to concentrate on nothing but their goal.

Every detail is designed with winning in mind.

The Perfection of Obsession.



USER MANUAL SAFETY INSTRUCTIONS
BACK
CREATE THE PERFECT OUTFIT FOR YOU
Choose carefully designed clothes and accessories that will complete your look.
BACK
Select here your preferred measurement:
PISTA GP RR, K6 S, K3, K1 S
Size
XS
S
M
L
XL
XXL
Head Circum.

53

-

54

55

-

56

57

-

58

59

-

60

61

-

62

63

-

64
HOW TO MEASURE:
HEAD CIRCUMFERENCE
The circumference of the head is measured by winding the measuring tape around the head, at the point where the head is widest, at about the midpoint on the forehead, above the eyebrows.